Player Stock Ticker
Buccaneers vs. Chiefs: Super Bowl 55 Drinking Game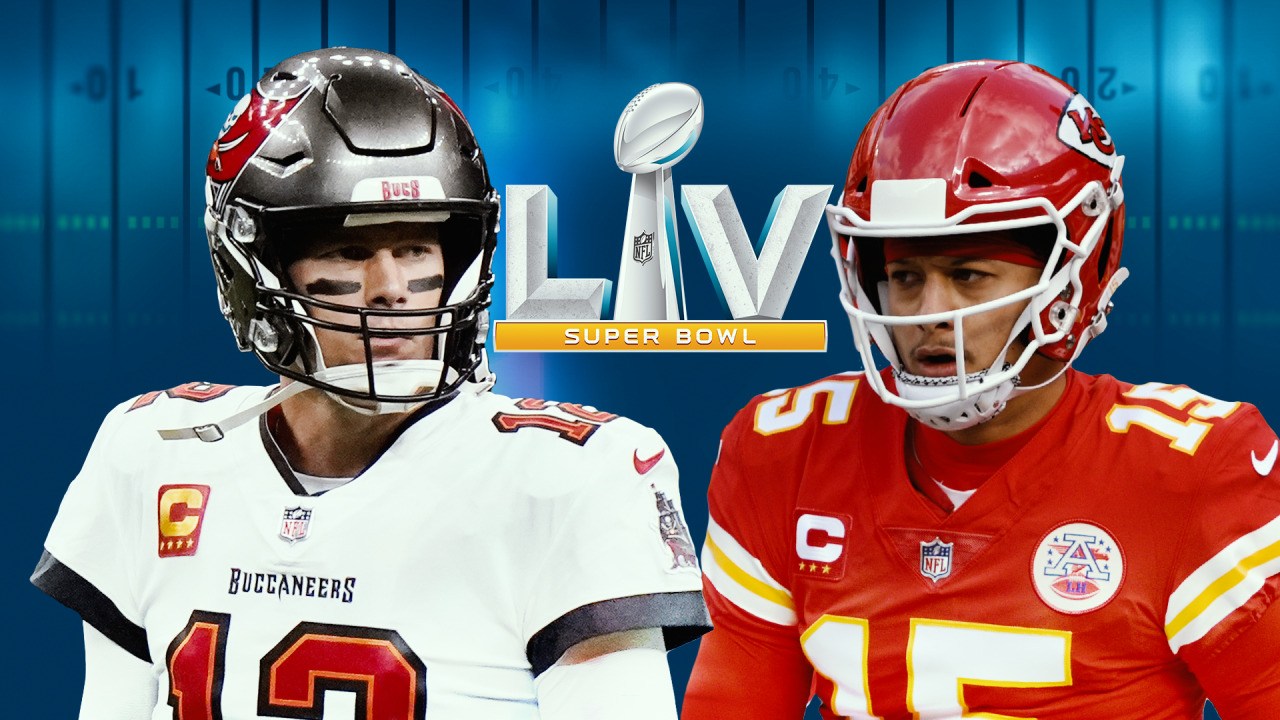 It's Super Bowl Sunday and we as American citizens have an obligation to watch the Super Bowl, eat some incredible food, get rich off some prop bets, and of course, drink a shitload of beers.
Want to drown yourself in booze so you don't remember Tom Brady hoisting his SEVENTH Lombardi?!
Well, we're here to help.
Tip: There are a lot of rules, so print this out and pass this sheet out to everyone at your party and maybe assign a section of a few rules to each person.
DRINK ONE SIP WHEN:
The coin toss lands on heads
Jim Nantz says, "Hello Friends"
Tony Romo says, "Here We Go!"
A player visibly cries during the National Anthem
Roger Goodell is shown on TV
A celebrity is shown in an owners' luxury box
Malcolm Glazer (Bucs' owner) is shown
Clark Hunt (Chiefs' owner) is shown
Highlight of one of Dexter Jackson's INTs is shown from Super Bowl 37
Highlight from 49ers vs Chiefs Super Bowl is shown
Patrick Mahomes and Tom Brady's age difference is mentioned
Tom Brady's "10th Super Bowl appearance" is mentioned
A ball carrier signals the "first down" motion with his arm/hand
Either team records 25-plus yards on a play
Travis Kelce gains first down yardage
Chris Godwin gains first down yardage
Tyreek Hill burns Carlton Davis
Leonard Fournette records a reception
Clyde Edwards-Helaire records a reception
DRINK TWO GULPS WHEN:
Bill Belichick is mentioned
Ndamukong Suh does a dirty play
Tony Romo correctly predictions a play-call
Jim Nantz mentions Eric Bieniemy not getting hired
Jim Nantz or Tony Romo says the word 'GOAT'
Gisele is shown on TV
A replay review is lost
'Pylon cam' is used
Tom Brady gains a first down on a QB sneak
Either team runs a Flea-Flicker play
Tyreek Hill gains 15-plus yards on a reception
Mike Evans scores a touchdown
Scotty Miller records a third-down reception
Mecole Hardman gets a handoff or "tap pass"
JPP or Devin White records a sack
Chris Jones or Frank Clark records a sack
Leonard Fournette rumbles in for a touchdown
Darrel Williams or Ronald Jones scores a touchdown
Cameron Brate scores a touchdown
A defensive pass interference is called
An extra point is missed
A punt is downed within the opponents' 10-yard line
CHUG WHEN:
A word is omitted during the National Anthem
A defensive or special teams touchdown is scored
GRONK SPIKE!
The game goes to overtime
A safety occurs
A non-QB wins Super Bowl MVP
TAKE A SHOT WHEN:
A player kneels or raises a fist during the National Anthem
Donald Trump is mentioned during the broadcast or a commercial
Jim Nantz mentions the spread or hints knowledge of the spread or a prop bet
Tom Brady hoists the Lombardi Trophy
Tom Brady kisses one of his children on the mouth
Travis Kelce dances on the post-game stage
Jackson Mahomes is shown doing a Tik Tok dance
Brittany Matthews (Patrick Mahomes' fiancée) is shown
GOOD LUCK!