Player Stock Ticker
DraftKings NFL Conference Championship Picks & Sleepers
We're down to two games this week in what's likely our last DraftKings piece of the season. The Bills-Ravens game really fucked us over last week with such a low scoring game, and now it gets even more difficult based on the lack of options available during championship week. After looking at the slate, it seems like you should fill in the RB spot first, and then move on from there seeing as I can only think of rostering two or three RBs on the slate this weekend. Per usual, there are a lot of options at wide receiver.
Anyways, onto the DraftKings NFL Conference Championship Picks & Sleepers.
Let's ride.
QUARTERBACKS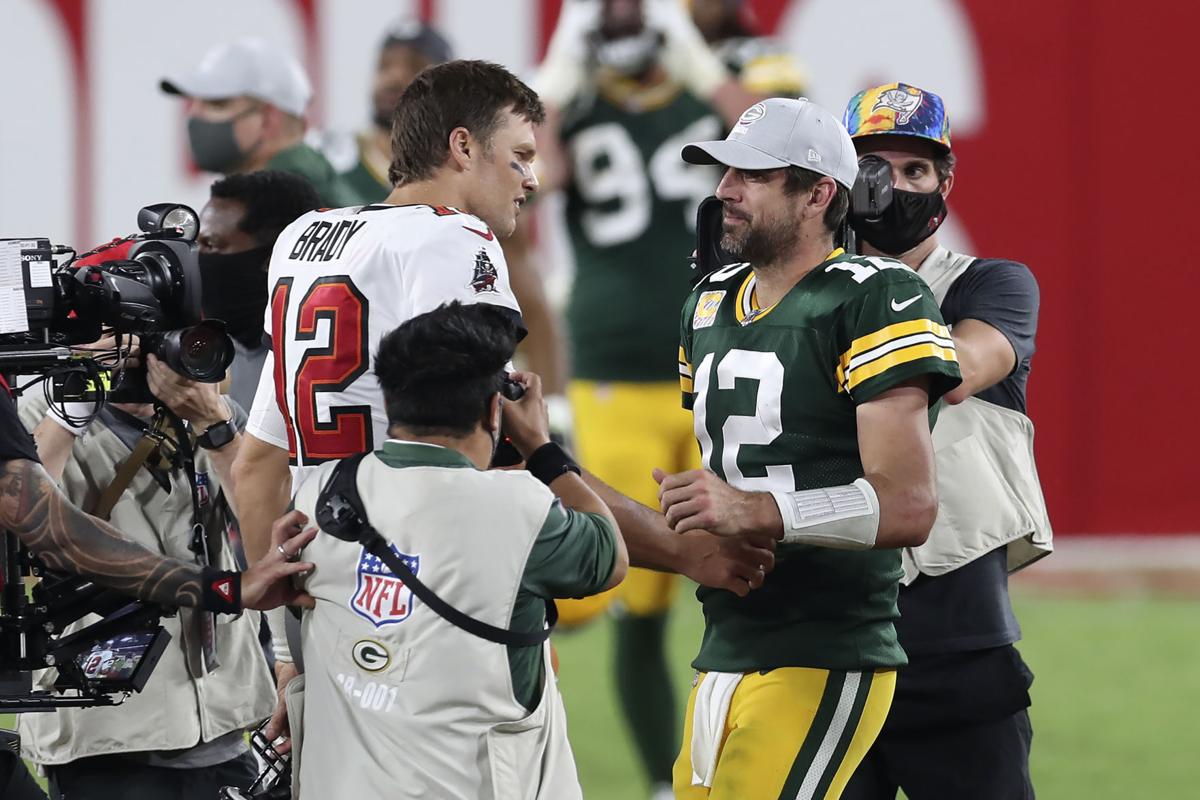 Aaron Rodgers ($6,500)

After the injury to Mahomes and Allen's dud in the Divisional Round, the NFC QBs are the only ones I truly trust this week. I thought the Rams might be able to slow Rodgers down, but the MVP made me eat my words and flat out DOMINATED the No. 1 defense in the NFL. Rodgers is playing at an elite level right now and he's only scored under 20 DK points in three games this season. He's as reliable as it gets.

Tom Brady ($6,100)

Father Time finally caught up to Drew Brees, but Brady seems to have the fountain of youth at his disposal. He looks as good as ever and has scored over 20 DK points in five straight games. For Brady though, there's plenty of narratives surrounding this game that should only pump him up, even more, this week. It's also his first playoff matchup against Aaron Rodgers who many say is actually the greatest or most talented QB to ever play. On top of that, the Packers' defensive coordinator is Mike Pettine, who Brady has had unreal success against in his career. Pettine is also known for expressing that Brady was a cheater back in the day. You don't think Brady forgot about that, did you?
RUNNING BACKS
 Aaron Jones ($6,500)

Running back might be the toughest position this week, as it gives you very few value options. With Jones, you typically know what you're going to get with the Packers' workhorse back. He led Green Bay's backfield in snaps last week 47-28-9, and you know he'll be on the field in tight games. Jones has that elite big-play ability where he can rip off a 50-yarder seemingly at will each week. With Jones, you know the volume you're getting.

Leonard Fournette ($5,300)

While Ronald Jones has dealt with some hamstring issues, Fournette has rounded nicely into shape during the playoffs. Most importantly, it's clear both Brady and Arians trust the big back moving forward. He led Tampa's backfield in snaps 48-21-1, and while his carry totals were close to Jones, it's the receiving work that's been bumping him up a notch. In the two playoff games, Fournette has recorded 8 and 15 point totals just with his receiving work. A running back with Brady's trust is extremely valuable in the playoffs.

Darrel Williams ($4,800)

The last RB I'd somewhat trust in my lineup happens to be Darrel Williams in KC. CEH is still trying to work off his ankle injury, and Lev Bell is trending in the wrong direction for Sunday's game. Williams actually looked solid against the Browns rushing for 6 YPC and catching 4 balls. If Mahomes is still a bit limited after his concussion last week, the Chiefs may look to feature Williams more and rely on him to move the ball on the ground.
WIDE RECEIVERS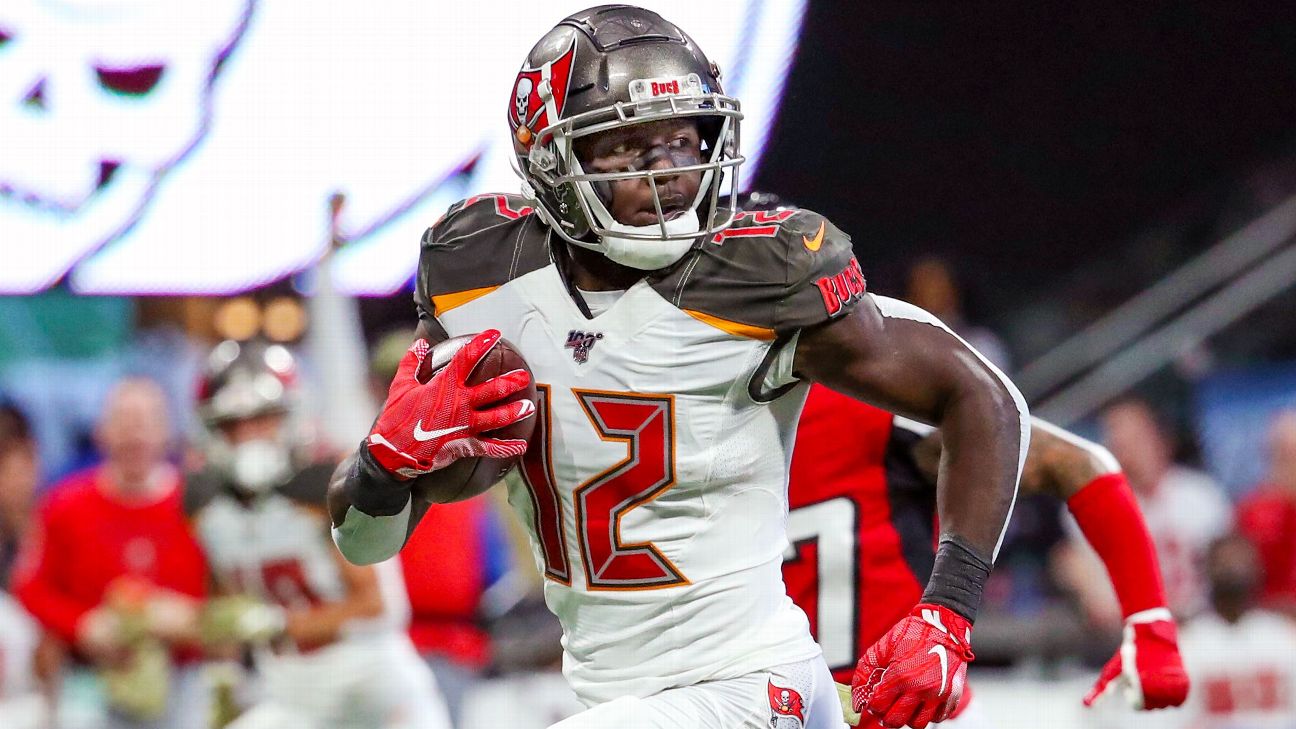 Stefon Diggs ($7,000)

Diggs hasn't been priced this low since his Week 8 matchup with the Patriots. He's scored 27 DK points in both playoff matchups this year and is the target hog in Buffalo. This price tag makes no sense to me and Diggs should be a lock for all rosters this week.

Chris Godwin ($5,400) 

With Antonio Brown OUT for this week, I'd expect a bump to both Evans and Godwin. In the prior matchup with the Packers, Godwin had 7 targets on the day which was the second-highest for Tampa Bay behind only Gronk. While they didn't have to throw much because Rodgers essentially handed Tampa the game, I'd expect a much better outing this week, and I trust Godwin a lot more than I do Evans.

John Brown ($4,300)

After getting over his dud performance against the Colts, Brown responded nicely with another double-digit outing after I completely faded him out of spite. He should have a great chance for more success this week seeing as Gabriel Davis is likely to be out, giving all other Bills receivers a slight bump.

Mecole Hardman ($4,000)

I don't know how healthy and close to 100 percent Mahomes will be on Sunday, but Hardman seems like a guy who can flourish in either scenario. If completely healthy, Hardman can catch a bomb touchdown and pay off the 4k easily. If Mahomes struggles, he could just as easily be worked around the offense in reverses and sweeps to rack up the yardage along with short catches and utilizing his speed in the YAC game similar to what Tyreek Hill did last week.

Scotty Miller ($3,400)

He's done nothing much over the last month or two, but I'd consider taking a flyer on Miller with Antonio Brown sidelined this week. I'm guessing Miller would take over the WR3 duties behind Evans and Godwin, who already attract so much attention.
TIGHT ENDS
Travis Kelce ($8,000)

I'm running out of things to say about this guy. Just put him in the lineup already and get it over with.

Rob Gronkowski ($3,200)

If you REALLY don't want to play Kelce and think that Mahomes is going to be awful this week, I guess you could go with Gronk in this matchup. Back in their Week 6 matchup, Gronk went for 5-78-1 on 8 targets, all of which were team-highs that week. Plus, this is the reason Gronk came back to play with Brady, to make those big plays when it really counts in the playoffs.
DST
Kansas City Chiefs ($3,100)

As expressed in the QB section of this, I don't trust rostering either defense against Rodgers or Brady this week. I'll give the Chiefs a chance where they always seem to be ahead and in a great defensive game script where sacks and turnovers can occur.

Buffalo Bills ($2,800)

Or we can go to Buffalo here and pray that Mahomes isn't 100 percent and the Chiefs offense isn't looking like a normal cheat code. The Bills have also done a great job converting turnovers into scores recently, as well.