Player Stock Ticker
Michael Thomas Off to Slow Start After Injury, Taysom Hill Likely Hampers Fantasy Ceiling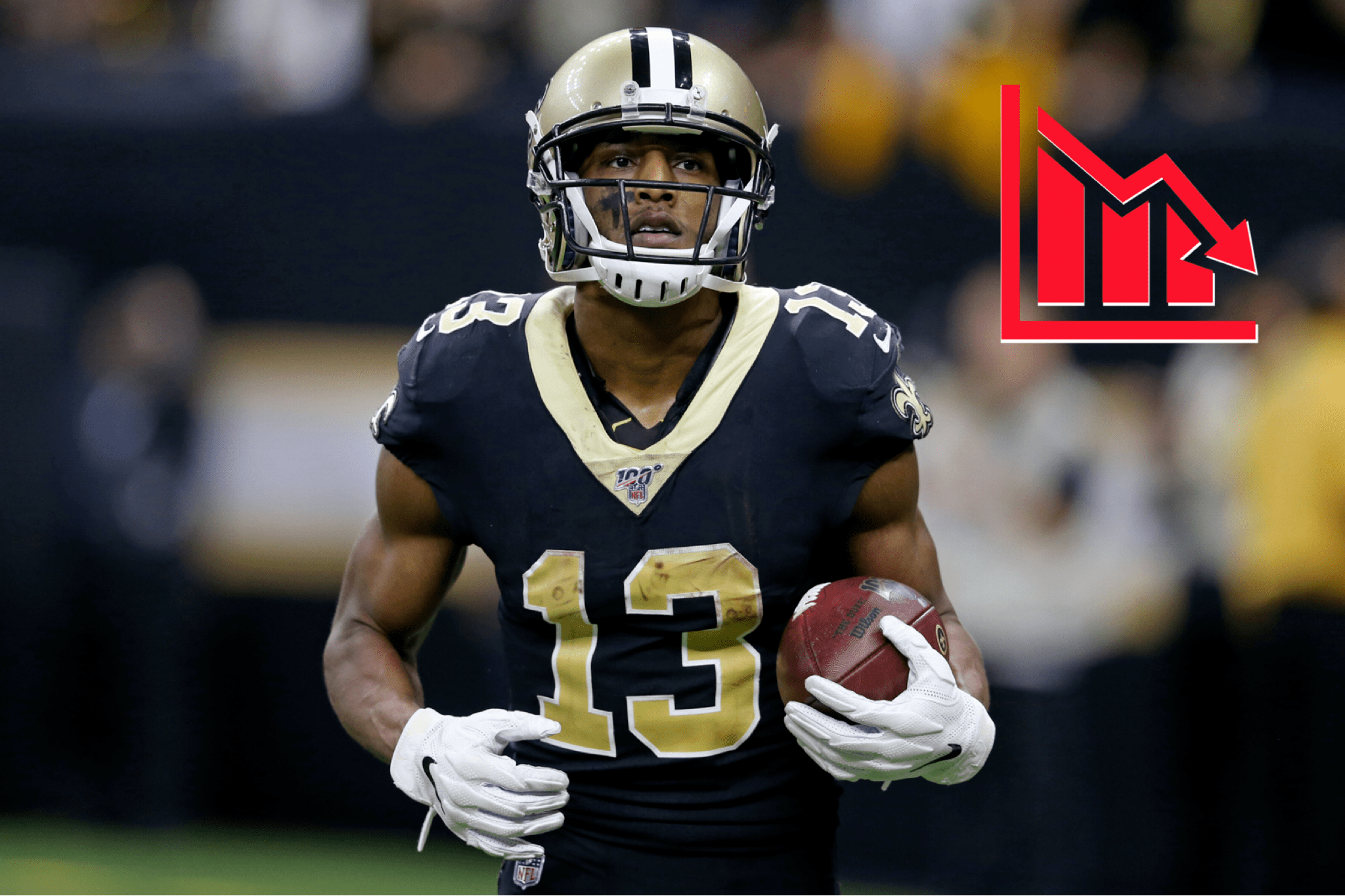 Is it time to panic about Michael Thomas? Now that Brees has been put on IR while he recovers from his broken ribs and collapsed lung, it was assumed Jameis Winston would take over at QB. All week, Sean Payton played it coy; acting very tongue-in-cheek about how he doesn't know who his starter was. Payton jerked the rug out from under fantasy player's feet with the news that Taysom Hill was the starting QB.
Hill offers a lot of explosive play making ability. As a speedy gadget style player, the former BYU QB is a key cog to the Saints' potent offense. With 4.51 speed coming out of BYU, Hill offers a completely different skill set than Brees. Brees offers just slightly more mobility than Philip Rivers at this point in his career.
Brees is one of the best pure pocket passers the league has ever seen and his accuracy is the stuff of legend. Hill is made more in the mold of one Tim Tebow. Tebow made some incredible throws both in college and in his short pro career. However, his overall accuracy left much to be desired. The same can be attributed to Hill.
As for Thomas, since returning week nine, has left much to be desired. The metrics suggest that as New Orleans ramps up his target share he will return to his 2019 form. In the last two weeks, Thomas has seen 13 targets and commanded a 38% share of the team's air yards as well as 22% of the team's targets.
With Hill under center it is more likely than not that the Saints utilize a more heavily run-centric approach. This will likely result in Thomas' ceiling being capped by an expected decrease in passing volume. Thomas is still a must-start in all formats. However, expectations should be tempered going forward.
The Wolf of Roto Street's Rest of Season Rankings has Thomas ranked 23rd overall (-5 ECR) and the WR14 (-4 ECR).