Player Stock Ticker
Sneaky Stashes: Early Fantasy Football Week 11 Waiver Wire Adds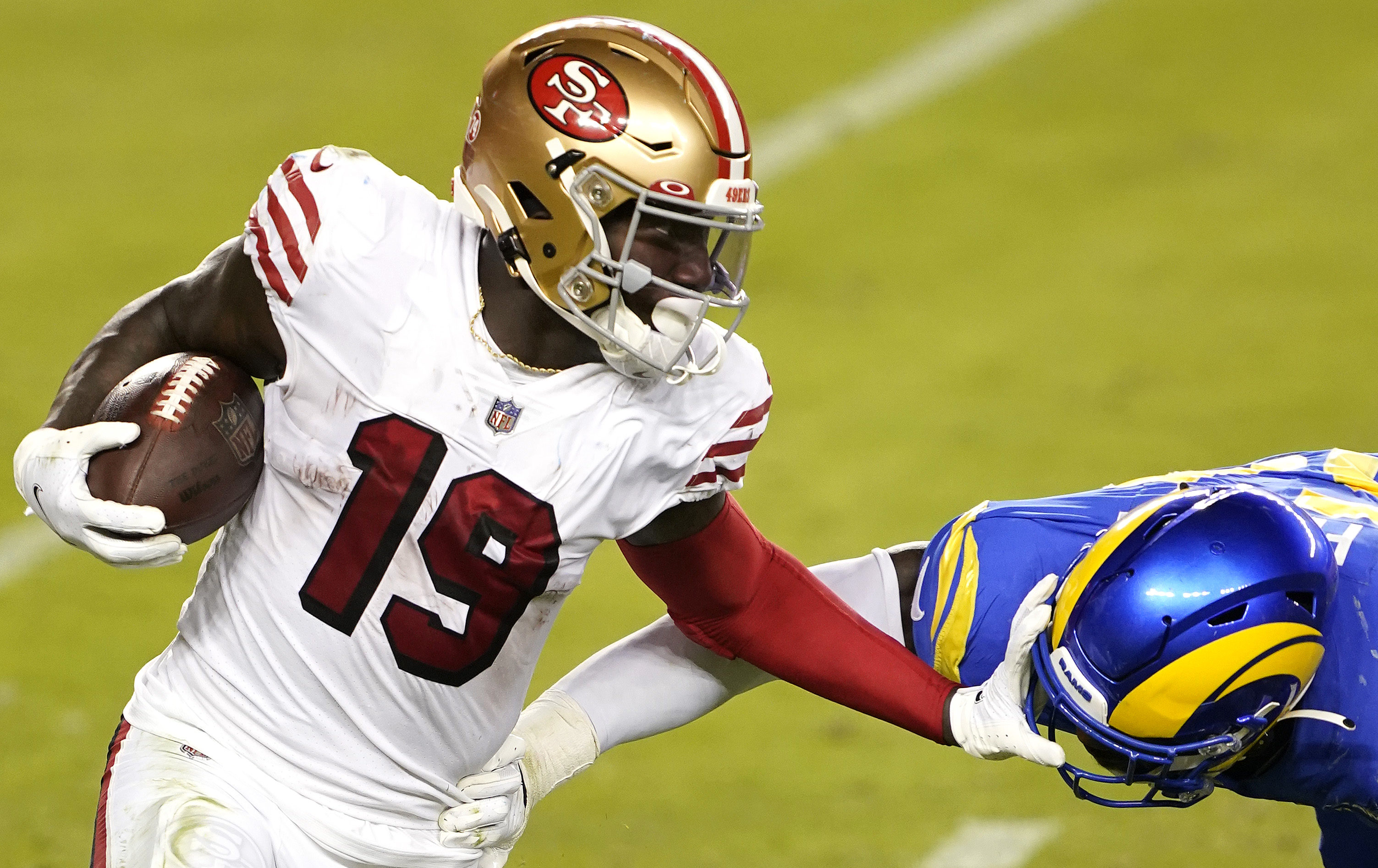 (Photo by Thearon W. Henderson/Getty Images)
Including week 10, there are just four weeks left in the standard, 13-week fantasy regular season. Whether you're pushing to creep your way into the playoffs, vying for a first-round bye, or simply trying to avoid the shameful label of last place, the time to string together some wins is running out.
For those unfamiliar, the goal of Sneaky Stashes is to get ahead of the waiver wire. By identifying valuable players before they break out, we can avoid dipping into that precious FAAB budget or getting beat out by someone with higher priority on waivers. However your league handles it, we get a leg up by stashing fantasy assets on our bench before they become hot commodities. The players featured below are prospects who either have juicy matchups awaiting them in the weeks ahead, have immense talent that is primed to break out sooner or later, or possibly a combination of both.
Nonetheless, the guys you'll see on Sneaky Stashes are players we recommend considering if you have dead weight at the end of your bench.
Criteria for sneaky stashes require players to be available in 40% or more of Yahoo leagues.
To get our Stock Watches, Weekly Rankings, and podcast episodes directly on your iPhone, download our app in the App Store.
Week 11 Byes: Buffalo Bills, Chicago Bears, Miami Dolphins, New York Giants, New York Jets, and San Francisco 49ers
WR — Deebo Samuel— New Orleans Saints
Week 12 Matchup: at Denver Broncos
Available in 43% of leagues
Samuel's ownerership has dipped too far. After entering the season on IR with a foot injury, Samuel is once again on the mend with a hamstring injury he suffered three weeks ago. The second-year playmaker has been ruled out for week 10 and has a bye in week 11, so I couldn't cast blame if you chose to wait a week. Then again, someone else might scoop him up. With George Kittle out for the season, Samuel is set to be San Fran's top receiving option. If you need a reminder of what the 2019 second-round pick can do when healthy, look no further than his game log from the second half of last season. Toss Samuel in your IR slot and thank me later.
QB — Teddy Bridgewater — Carolina Panthers
Week 11 Matchup: vs Detroit Lions
Available in 54% of leagues
If you need a bye week fill-in for Josh Allen or maybe just stream QBs week-to-week, Bridgewater is a player to target for week 11. The 28-year-old is coming off his best game of the season vs a respectable Chiefs defense and plays the Lions next week at home. Detroit has given up three touchdown passes in back-to-back weeks and ranks 22nd in fantasy points allowed to quarterbacks on the season. Stash Teddy B. away now.
QB — Tua Tagovailoa — Miami Dolphins
Week 11 Matchup: at Denver Broncos
Available in 55% of leagues
Tua appeared on Sneaky Stashes a couple of weeks ago, and he illustrated why I'm so high on him this past Sunday. The fifth overall pick completed 20 of 28 passes for 248 yards and 2 TDs and added another 35 yards with his legs Sunday in Arizona. Tagovailoa's timing with his receivers will only improve as he gets more reps. A look at Miami's schedule shows some tempting matchups against the Chargers this Sunday and the Jets, Bengals, and Raiders down the line. Pick up Tua now before the rest of your league realizes he's a low-end QB1.
RB — Latavius Murray— New Orleans Saints
Week 11 Matchup: vs Atlanta Falcons
Available in 42% of leagues
Handcuffing season is upon us, and too many folks have become impatient with Murray. Lest we forget Murray's consecutive 100-yard, 2-touchdown performances in the two games Alvin Kamara missed last season. Kamara is averaging 19.5 touches per contest this year, and should injury strike again, Murray is an instant RB1 in New Orleans' offense. You want high-upside players on your bench, and Murray has league-winning potential down the stretch.