Player Stock Ticker
2020 Fantasy Football: Week 9 Start 'Em, Sit 'Em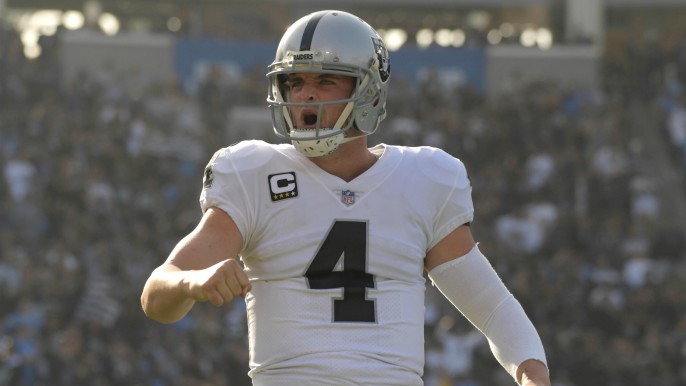 Can you feel that?
No, not that. That sudden jolt of energy in the air. Do you feel it? It's almost as if… new life has been restored to the world. It can't be though. It's been so long. Are Christian McCaffrey and Michael Thomas really back?
Well, McCaffrey practiced in full yesterday. Panthers' practice reports were overwhelmingly optimistic. McCaffrey looked like himself again. His cutting and his burst were pristine. McCaffrey is back and the thrill of new life has been injected into the veins of struggling fantasy players rostering McCaffrey.
While Thomas is much less certain, there is still a heightened sense of optimism that his prolonged absence might end this week. Thomas practiced on a limited basis on Wednesday and there were no negative reports surrounding him.
As for week nine, well, Week 9 is a time of honest introspection. With many owners likely teetering around .500 a playoff push is certainly not out of the question. At this point, just give your rosters and your prospective playoff chances an honest evaluation and proceed accordingly. With that being said it's time to dive in!
Quarterbacks
Start 'Em
Derek Carr vs Chargers
Last week needs to be purged from everyone's mind. For whatever convoluted reason, fantasy players tend to overlook Carr and are quick to dismiss his play this season. Playing in awful weather conditions certainly doesn't buy him any leeway apparently.
Carr has scored at least 22 fantasy points in four of his previous five outings (not counting last week). In fact, in their previous two outings, the Chargers have allowed five touchdowns to the likes of Gardner Minshew and Drew Lock.
Oh and, of course, there's also this:
Toughest Schedules to Date

QB

Derek Carr (-2.2 FPG)
Daniel Jones (-2.0)
Drew Lock (-2.0)
Josh Allen (-1.9)

RB

Mike Davis (-3.5)
Nick Chubb (-3.4)
Miles Sanders (-3.2)
Aaron Jones (-3.1)

WR

Mike Evans (-3.5)
Darius Slayton (-3.3)
Woods/Kupp (-2.8)

TE

Hayden Hurst (-2.0)

— Scott Barrett (@ScottBarrettDFB) November 4, 2020
On the season, Carr has thrown for 1,838 yards with 14 touchdowns and 2 picks. He's averaging north of 22 fantasy points per game and the Chargers rank 23rd against opposing quarterbacks. Plug him into your lineup this week as an elite streaming option with a safe floor.
Honorable Mention: Josh Allen, Drew Lock
Sit 'Em
Teddy Bridgewater vs Chiefs
But, but, you said McCaffrey was returning this week. Yeah, yeah, yeah. McCaffrey could easily scamper in for two receiving touchdowns. Much like the volatile stock market, fantasy football is as much a game of trends as it is matchups. Bridgewater has seen his fair share of struggles in the last couple of weeks. Having not eclipsed 15 fantasy points in either of his previous two matchups, one of which was against the Falcons, is a bit concerning.
As far as the Chiefs are concerned, the only two quarterbacks to put up multiple scores against them are Allen and Carr. The Chiefs secondary presents a fickle matchup for DJ Moore and Robby Anderson. With a 52.5 over/under this game projects to be a McCaffrey usage bonanza. Given the high likelihood the Panthers are trying to come back from a heavy deficit, Bridgewater might end up having a decent fantasy day.
I still say: when the player is cold and the matchup is poor, pivot to an option that could likely score more.
Honorable Mention: Tua Tagovailoa, Philip Rivers
Running Backs
Start 'Em
JaMycal Hasty vs Packers
I'll never bet on Jerick McKinnon. Not now, not ever and you can't make me. While I am certainly willing to concede that in PPR, McKinnon might wind up offering a safer floor, but if Hasty is an option, then you're shooting for the stars this week. After seeing how Dalvin Cook turned the Packers defense over his knee last week, Hasty might have the kind of rushing day to shine bright in his own right.
Now nobody is even attempting to compare Cook to Hasty. It's irresponsible to even suggest that Hasty might come close to 30 rush attempts like Cook did last week… or is it? Trent Taylor is the 49ers only actual active wide receiver this week. With an obvious run funnel matchup presenting itself and not having anyone to really throw the ball to, Hasty might be in line to receive 20-plus carries this week.
Playing any running back in a Kyle Shanahan-led offense is terrifying, and also extremely lucrative. The Packers have allowed 14 touchdowns to RBs this season and have allowed an RB to score in every game. The stars might never align so perfectly as this for a desperation play at RB to explode.
Honorable Mention: Chase Edmonds, JK Dobbins
Sit 'Em
Jonathan Taylor vs Ravens
Give me a moment. This one really hurts. There are many factors that have contributed to Taylor not meeting expectations this season. Frank Reich not knowing how to properly use his running backs certainly hasn't helped things. The Colts OL has been surprisingly horrendous, ranking 28th in run blocking according to Football Outsiders. However, things start and end with Taylor.
Taylor has still seen plenty of volume to be a fantasy stalwart. However, his transition to the NFL hasn't been as smooth as expected. Taylor is missing reads and dancing like Michael Flatley with the ball in his hands. When Taylor runs decisively he rips off chunk play after chunk play. He just has to put it together and this is not likely the week to do it.
Nursing an ankle injury and likely splitting more time with Jordan Wilkins and Nyheim Hines will handicap his potential ceiling. Not to mention the Ravens rank second against fantasy RBs this season. Sorry Taylor, but you're riding the pine this week.
Honorable Mention: Melvin Gordon, Ronald Jones
Wide Receivers
Start 'Em
Brandin Cooks vs Jaguars
Just thinking about how juicy this matchup could be for Cooks has me licking my chops. In Week 5, Cooks had his best game of the season against the Jaguars. 30 PPR points behind eight catches, 161 yards, and a touchdown… yes please, may I have another?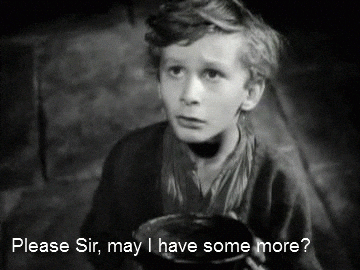 Cooks is averaging a crisp 0.38 fantasy points per route run and 1.74 fantasy points per target. As for his opportunity this season, Cooks commands a 21.9 percent target share and a 27 percent market share of the team's air yards. Going against CJ Henderson is a great plus matchup for Cooks.
With a projected over/under of 50.5, this game is ripe with fantasy opportunities and Cooks is in a great position to repeat his week five performance.
Honorable Mention: Sterling Shepard, Cole Beasley
Sit 'Em
DeVante Parker vs Cardinals
This offense has an extremely bright future. Tua has all of the talent in the world and this offensive transition just needs time and reps to mesh together. Patrick Peterson offers a tough test for Parker and the Cardinals defense, as a whole, has been surprisingly stout.
Last week, Parker's lone catch was a touchdown pass from Tua. Peterson might not be what he once was, but he still is one of the better cornerbacks in the league. With him likely following Parker around everywhere and Tua not possessing the same gun-slinger mentality that Ryan Fitzpatrick has, Parker's upside is heavily capped this week. Parker is, at best, a flex option.
Honorable Mention: Darius Slayton, DJ Chark
Tight End Streamers
TJ Hockenson vs Minnesota
Noah Fant vs Atlanta