Player Stock Ticker
2020 Fantasy Football: Week 8 Start 'Em, Sit 'Em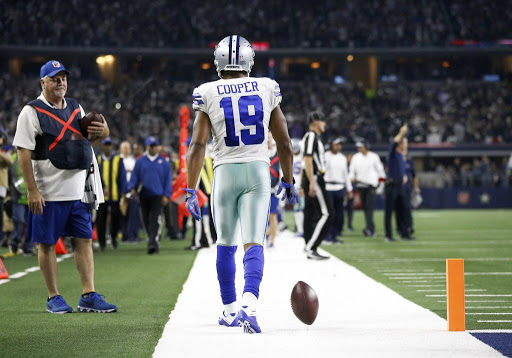 Happy Halloween everyone! Well…close enough, anyway.
As Halloween falls on a Saturday this year, kids will hopefully get to enjoy fun-filled activities. All of this leading up to one of the pinnacle events of the calendar year… trick or treating.
What makes this Halloween so special? Well, for the first time in 76 years the night skies of Halloween will be illuminated by the haunting glow of the blue moon. While preparing for this column and listening to other sharp fantasy minds in the community, I learned that not everyone knows what a blue moon actually is.
No. No, the moon does not turn blue, as awesome as that would be. Also, no, this does not confirm the moon is made of cheese theory. When naming the second full moon of the same calendar month, a pamphlet attacking the Roman clergy in 1528 did not make a typo. The moon was not intended to be called bleu cheese. That's just silly.
With a juicy slate of matchups on the docket this week and some potential traps disguised as good situations, I recommend you continue reading and checking out the Week 8 Fantasy Rankings. Hopefully, it will be clear which players are tricks and should be avoided… as well as which players offer a bounty of fantasy treats for your lineups.
Quarterbacks
Start 'Em
Ryan Tannehill vs Bengals
At this point, Tannehill should be a featured auto-start quarterback. He passed his 2020 litmus test with a good showing against a stout Pittsburgh defense last week (17.3 FPS). Now, on paper, the Bengal tiger looks positively ferocious. However, Tannehill and the Titans should have this team of defensive kittens purring at his feet.
Just take a look at their last two outings. Philip Rivers and Baker Mayfield have combined to pass for 668 yards with eight touchdowns and two picks. This is the same team that allowed Mayfield to overcome an awful start for to throw for 5 touchdowns and only one incompletion.
Small sample size? Okay fair enough. Including Carson Wentz, Gardner Minshew, and Lamar Jackson, the Bengals have allowed an average of 26.6 fantasy points scored to the QB position. In fact, the most likely way the Bengals stop the Titans aerial attack is by letting Derrick Henry run hog wild.
Start Tannehill without question and reap the rich bounty of fantasy Kit Kat's and Reese's.
Honorable Mention: Derek Carr, Jimmy Garoppolo
Sit 'Em
Tua Tagovailoa vs Rams
Both the allure and excitement of starting Tua are strong. Tua, this week, is the equivalent of trying out this fancy new Mexican restaurant. Everything looks fantastic and the smell of the product is intoxicating. Everything is so exciting at first, but could easily end in disaster.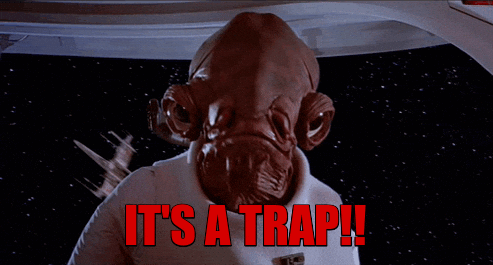 With the offensive line still developing, Tua's first start will come against the likes of Aaron Donald. No thanks.
Tua is certainly talented enough to make it out of there alive and putting up a decent stat line. The odds are just not in his favor. In fact, the Rams have only allowed multiple touchdowns scored from the quarterback position to Josh Allen and Jimmy Garoppolo.
Garoppolo's success indicates that there is a path to relevance for Tua. Still, opening that shiny looking box still offers a high likelihood of a jack in the box popping out with a pumpkin pie smashing right in your face.
Honorable Mention: Drew Brees, Jared Goff
Running Backs
Start 'Em
Myles Gaskin vs Rams
Gaskin had earned a well-deserved rest during week seven. Prior to his bye, Gaskin had scored at least 16 points in back to back weeks. While the Rams have certainly hunkered down their rush defense since Ezekiel Elliott ran rampant on them week one, they still are vulnerable to pass-catching backs.
The Rams have allowed running backs to catch 42 passes for 326 yards and one touchdown. Gaskin is averaging over four receptions per game and should be heavily relied upon by Tua as a check-down target. With a safe PPR floor but limited upside, Gaskin remains a good play. Trick or Treat?
Honorable Mention: Giovanni Bernard, Melvin Gordon
Sit 'Em
Carlos Hyde vs 49ers
Hyde comes into this week questionable with a hamstring injury. Even if he plays, he should be limited against the fourth-ranked defense against running backs. Hyde also carries the risk of not playing.
The 49ers have completely shut down opposing running backs, including Miles Sanders and Darrell Henderson. With question marks surrounding the status of lead back Chris Carson as well, Hyde just screams trick.
Honorable Mention: Devin Singletary, Justin Jackson
Wide Receivers
Start 'Em
Justin Jefferson vs Packers
What a juicy matchup! Jefferson is one of the hottest receivers in the game. As a rookie, Jefferson leads all other rookies in receiving with 537 yards. Jefferson has also scorched the earth beneath his feet, topping 100 receiving yards in three of his last four games.
With Jaire Alexander likely focusing on Adam Thielen for most of the game, Jefferson should not have any trouble continuing his hot streak. The volume should certainly be there. Jefferson has received at least five targets in his last four games, including receiving 11 targets his last game. With a 28% air yard share and an over/under of 52.5 points, the opportunity for explosive plays and scoring chances will be in abundance.
Jefferson is a delicious fantasy treat this week. Have a Twix bar!
Honorable Mention: Brandon Aiyuk, Travis Fulgham
Sit 'Em
Amari Cooper vs Eagles
Most teams might not be in the position to bench Cooper. After all, despite Andy Dalton and Ben DiNucci not able to shine Dak Prescott's shoes, Cooper has still been good for fantasy.
Still, Cooper has historically struggled against the likes of Darius Slay, who will likely shadow Cooper. Looking back to last season against the Lions, Slay limited Cooper to three catches for 38 yards.
Cooper still remains the top option for the Cowboys passing attack and has scored at least 15 PPR in every game except the game where Prescott hurt his ankle, which makes him a decent flex option. He's one of the most talented receivers in the game and still an elite route runner that should still see at least 10 targets per game. The upside is there, but with an increased level of risk. Cooper looks "tricky" this week.
Honorable Mention: DeVante Parker, Mike Williams
Tight End Streamers
Rob Gronkowski vs Giants
Richard Rodgers vs Cowboys