Player Stock Ticker
2020 Fantasy Football: Week 6 Start 'Em, Sit 'Em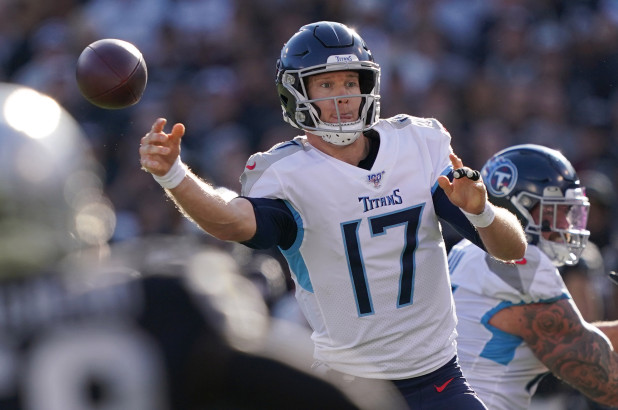 Can you feel it? As the air grows colder, and injuries continue to pile up, the climb to the fantasy mountain top is becoming more hazardous. The margin for error grows ever slimmer as we continue to reach the midpoint of the fantasy football season. For those that have skirted the first five weeks of the season relatively unscathed, here's to you! Whether prodigious skill or an abundance of good fortune, fantasy football doesn't discriminate.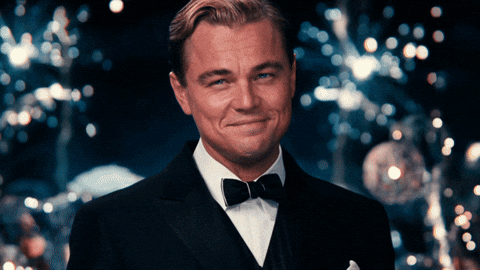 For those that are teetering near .500, the season is far from lost. Much like the night, player bye weeks are dark and full of terrors. Keep your fantasy steel sharp and remember what is said to the god of death (not today).
It all starts by exploiting your matchups with our Week 6 Fantasy Rankings and finding value on the waiver wire. Which troops should you take into battle with you this week? Keep reading and remember, winter is coming.
Quarterbacks
Start 'Em
Ryan Tannehill vs Texans
Just who gets more disrespected by the fantasy football community? Ryan Tannehill or Ryan Fitzpatrick? Yes yes, I know. While in Miami, when Tannehill wasn't dealing with injury, he ranged from a solid to a subpar quarterback. While not entirely his fault… I mean… the man had to play for Adam Gase for a while. Still, sometimes it just takes the right fit for a player to blossom.
Since taking over for Marcus Mariota, to say Tannehill has been anything other than sensational is just asinine. AJ Brown and Jonnu Smith have flourished under Tannehill while Derrick Henry has punished opposing defenses. Has anyone heard from Josh Norman yet?
How good has Ryan Tannehill been since becoming Titans starter?

Tannehill Mahomes
*14 starts w/Ten *Last 14 starts

11-3 Record 11-3
3,602 Pass Yds 3,674
31/6 TD/INT 28/6
116.7 Rating 102.3 pic.twitter.com/5Lzuz2deec

— NFLonCBS (@NFLonCBS) October 14, 2020
Since taking over, Tannehill has been going blow for blow with Patrick Mahomes II and is now going against a Texans team that has allowed 18.6 FPPG to opposing QBs. Last year vs the Texans, Tannehill averaged almost 25 FPPG and the Texans have done nothing to solidify their secondary. In fact, they have already allowed nine passing touchdowns this season and have yet to pick off an opposing quarterback.
After getting Brown rolling last week, Tannehill is in a great position to continue his streak of dominance against the Texans.
Honorable Mention: Deshaun Watson, Ryan Fitzpatrick
Sit 'Em
Joe Burrow vs Colts
Did anyone else drink, maybe just a little too much of the Burrow kool-aid coming into last week? No? Just me. Well then…
Yeah, Burrow looked every bit of a rookie against the Ravens last week. The Colts are the top dogs on defense against opposing quarterbacks (-9.1 schedule adjust FPPG). While the best quarterback the Colts have faced so far is Kirk Cousins. There is little reason to expect that Burrow will fare any better.
With a relevant AJ Green, Burrow might have a shot at a good fantasy outing. However, Green hasn't been fantasy relevant since disco died, it feels like. Tyler Boyd is a very good wide receiver, but he doesn't offer any game-changing capabilities to the offense. It's too much to ask of emerging rookie Tee Higgins to dominate the Colts secondary like Green would back in his prime. Also, the Colts have more interceptions than touchdowns allowed.
Just sit Burrow on the pine and play someone like Fitzpatrick instead.
Honorable Mention: Teddy Bridgewater, Carson Wentz
Running Backs
Start 'Em
Raheem Mostert vs Rams
Let's take a moment to light a candle for all of the memory of all of the Jerick McKinnon hype when Mostert went down with an injury. But when he regained form, Mostert entered back into his lead role with the 49ers against the Dolphins. Mostert rushed the ball 11 times for 90 yards and caught all three of his targets for 29 yards.
Don't let the Rams recent string of good games against inferior competition sway your opinion too heavily. Shutting down the Giants and Washington Football Team's unreliable rushing attack shouldn't make you forget what backs like Ezekiel Elliott and Devin Singletary did against them. In fact, three of the five teams that have played the Rams racked up 100+ total yards and two of those three have found the end zone.
The vaunted 49ers rushing attack, spearheaded by the lightning-quick Mostert, should carve through the Rams defense.
Honorable Mention: Myles Gaskin, David Montgomery
Sit 'Em
Mark Ingram vs Eagles
No no. No Ingram. If he doesn't drop it like it's hot in the end zone after a touchdown, Ingram offers you next to nothing in fantasy. In terms of snap percentages for the Ravens, Ingram (33%) is barely edging out Gus Edwards (32%) for second fiddle behind explosive rookie JK Dobbins (35%). To make matters worse, Ingram hasn't run the ball more than 11 times all season.
This offense will only go as far as Lamar Jackson carries them. Since Jackson and Dobbins are the most lethal rushing threats in this offense, that really puts a stranglehold on Ingram's ceiling. Playing against a stout Eagles front seven that has given up the 11th fewest fantasy points to opposing RBs doesn't inspire much confidence. Ingram is a fine flex/Hail Mary play at best.
Honorable Mention: Darrell Henderson, Frank Gore
Wide Receivers
Start 'Em
Jamison Crowder vs Dolphins
Whether it be Joe Flacco or Sam Darnold the end result remains the same. Crowder catches at least seven passes for at least 100 yards. That's been the story every game he has played this season. But with Flacco back under center this week as Darnold continues to nurse his sore shoulder, this does limit Crowder's ceiling a touch.
Still, the Dolphins secondary hasn't been a terrifying matchup for opposing offenses, unless your name is Jimmy Garoppolo. The Dolphins have allowed five receivers to put up a respectable 12 PPR PPG for the last four weeks. With Crowder spending most of his time in the slot he will primarily be covered by Nik Needham.
Needham has done a decent job at defending slot corners this season, allowing 0.25 fantasy points per route. However, Needham has only been targeted on 15% of his defended routes and profiles as an exploitable matchup for Crowder. Crowder is absolutely abusing teams after the catch, converting 121% of his air yards. In fact, over 50% of his total yardage on the season has come after the catch.
With the departure of Le'Veon Bell, this offense is going to have to throw more to try to stay in games, and Crowder stands to be the primary beneficiary.
Honorable Mention: Darius Slayton, Mecole Hardman
Sit 'Em
DJ Moore vs Bears
It's week six ladies and gentlemen. Five weeks is more than enough of a sample size to know that, unfortunately for those who drafted Moore, Robby Anderson is the primary focal point of this aerial attack. At least while Christian McCaffrey remains sidelined with his ankle injury.
Coming off of a much-needed showing against Atlanta, Moore likely earned back a lot of trust with battle-scarred fantasy owners. Moore is certainly talented enough to have another good day against the Bears vaunted pass defense, that's NEVER been in question, the odds just are not in Moore's favor.
If he was still seeing a lion share of the targets like he was early this season, then Moore would still be a solid start this week. But, the Bears have only allowed one wide receiver to score a touchdown this season. Since Moore has only seen 15 targets through the last three games, there isn't enough volume to sustain a good enough floor to merit anything above a WR3/flex style play this week.
Honorable Mention: Travis Fulgham, TY Hilton
Tight End Streamers
Mike Gesicki vs Jets
Jimmy Graham vs Panthers