Player Stock Ticker
Fantasy Football Trainer's Room: DeAndre Hopkins, Chris Carson, George Kittle Highlight the NFL Week 4 Injury Report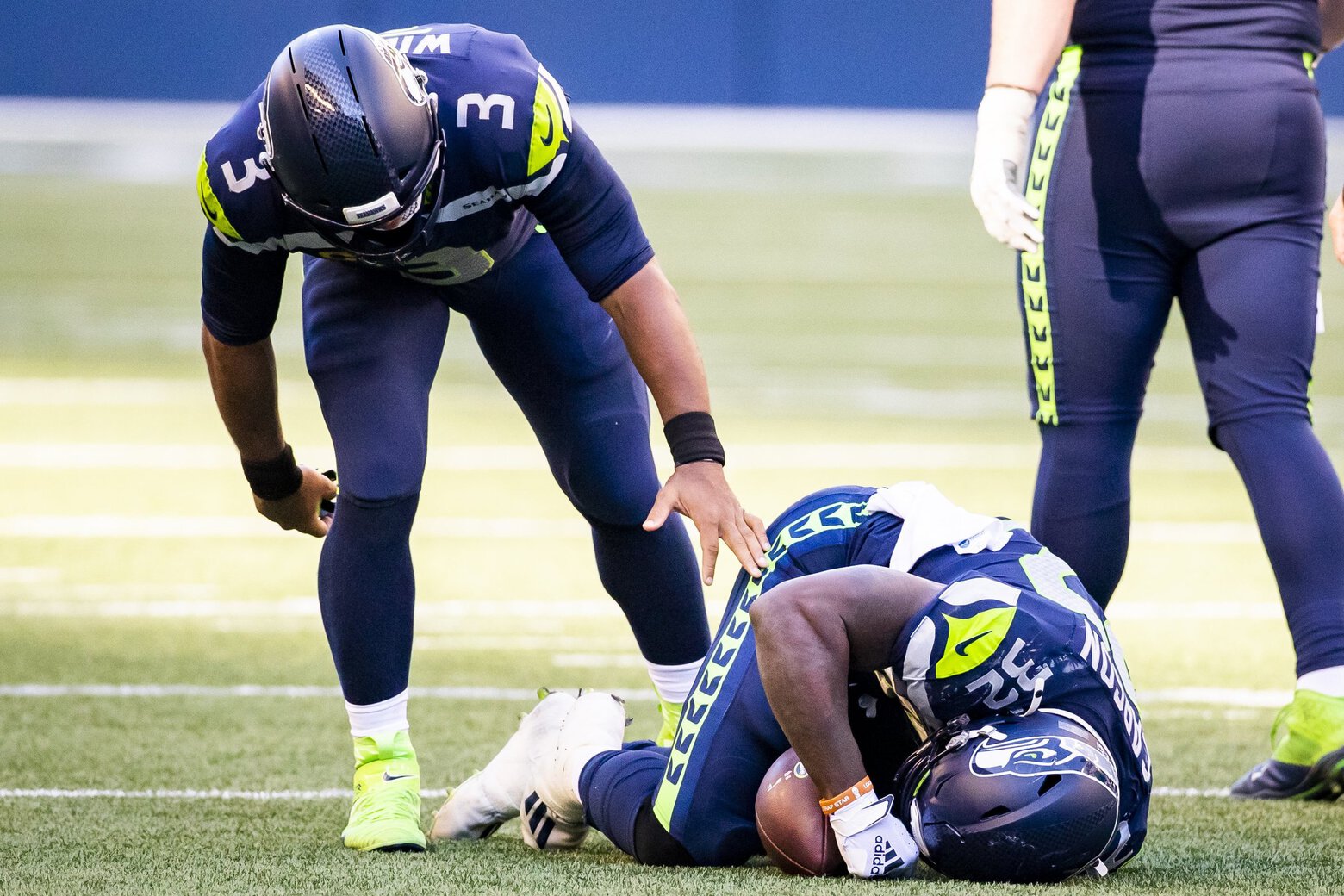 The Fantasy Football Trainer's Room is here to update you on the fantasy-related NFL Week 4 injury report. Check out our 2020 Fantasy Rest of Season Big Board and Weekly Rankings to keep up with The Wolf's ranks as more information comes in each day.
*Updated 10/3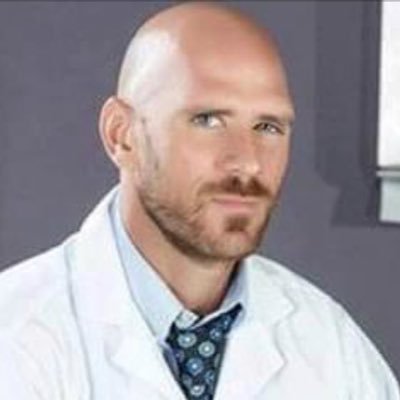 Cam Newton (illness)
10/3 Update: Tested positive for COVID-19 and has been ruled OUT for Sunday's game. Downgrade all Patriots players in this game against the Chiefs in Kansas City, which should be played on Monday.
Joe Mixon (chest)
10/4 Update: Schefter says Mixon is likely to play through the chest injury
10/3 Update: Added to the injury report on Saturday after practicing all week. Listed as questionable, writers think he will play on Sunday but it's very odd to be thrown on the injury report this late after practicing all week.
DeAndre Hopkins (ankle) missed two practices in a row; trending downward
10/4 update: Adam Schefter says Hopkins is expected to play through the ankle injury; barring a pre-game setback.
10/2 update: Cardinals GM Steve Keim left Hopkins' availability up to him if he feels he can tough it out and play. Kliff Kingsbury also added Hopkins will be a game-time decision after getting zero practices in this week.
After missing both Wednesday and Thursday's practices, Hopkins is in serious doubt for Week 4. He'll likely need to practice on Friday to play on Sunday. Christian Kirk (limited), Andy Isabella, and Larry Fitzgerald would all be risers if Hopkins were to sit out Week 4.
Davante Adams (hamstring) practiced Friday
Returned to practice on Thursday after missing Week 3, and has an extra day to be ready with the Monday night game. All signs point to playing which is huge after losing Allen Lazard (core) indefinitely.
Michael Thomas (ankle) limited in Thursday's practice
10/2 Update: Good news for Tre'Quan truthers… Saints declare Thomas OUT for the third straight game.
George Kittle (knee) to play Sunday
Kittle said he's "ready to let it loose" and got in a full practice on Thursday. Fire him up in Week 4.
Chris Carson (knee) limited in Wednesday's practice
10/4 Update: Schefter reports Carson is expected to play Week 4 vs Dolphins and Carlos Hyde (shoulder) will be a game-time decision.
10/2 update: Pete Carroll said Carson had an "excellent week" at practice and it looks like he'll be active for their Week 4 tilt against the Dolphins. Still classified as a game-time decision, signs have been positive for Carson's Week 4 status but make sure he's active prior to starting on Sunday.
Carson, who left with a knee injury late in Week 3 when Cowboys' DT Trysten Hill tried to twist his leg off, escaped with a mild knee sprain. Carroll said Monday afternoon that "Chris looked really good this morning." If Carson can't go, the team will likely start Carlos Hyde and mix in Travis Homer.
Players Marked Good to Go
Odell Beckham Jr (back) – WR Cleveland Browns
Practiced in full on Friday
DJ Chark (chest) – WR Jacksonville Jaguars
Coach Doug Marrone says he's comfortable with Chark playing this week
John Brown (calf) – WR Buffalo Bills
Removed from the injury report; he's good to go
Deebo Samuel (knee) – WR San Francisco 49ers
Samuel will be activated from IR and playing in his first action of the 2020 season this week. With all the injuries to 49ers playmakers, he should be utilized often in the offense Sunday night against the Eagles.
Will Fuller (hamstring, shocker) – WR Houston Texans
10/2 Update:

Fuller removed from the injury report; will play on Sunday
Bill O'Brien said he expects the oft-injured wideout to play this week and he "just wanted to get him some rest" when Fuller was limited on Thursday.
James White (personal) – RB New England Patriots
Returned to practice after sitting out the last two games after a horrific family incident prior to the Week 2 game
Ruled Out
Cam Newton (illness) – QB New England Patriots
Chris Godwin (hamstring) – WR Tampa Bay Buccaneers
Godwin injured his hamstring in Week 3; he will miss at least one game
Raheem Mostert (knee) – RB San Francisco 49ers
10/2 Update: Declared OUT for Week 4
Leonard Fournette (ankle) – RB Tampa Bay Buccaneers
Bucs declared Fournette OUT; Ronald Jones gets a significant boost
Allen Lazard (core) – WR Green Bay Packers
Underwent a surprise core muscle surgery that will keep him OUT indefinitely
Jared Cook (groin) – TE New Orleans Saints
10/2 update:

Ruled OUT Week 4 on Friday
Mike Williams (hamstring) – WR Los Angeles Chargers
DeSean Jackson (hamstring) – WR Philadelphia Eagles
Ruled OUT for Week 4 on Friday
Cam Akers (ribs) – RB Los Angeles Rams
10/2 update: Ruled OUT for Week 4
Dallas Goedert (ankle) – TE Philadelphia Eagles
Michael Pittman (calf) – WR Indianapolis Colts
Underwent surgery, should be out multiple weeks
Alshon Jeffery (foot) – WR Philadelphia Eagles
Jordan Reed (knee) – TE Washington Football Team
Likely sidelined 6-8 weeks
Players to Monitor
Julio Jones (hamstring) – WR Atlanta Falcons
Practiced on Friday, appears very likely to play Monday night.
Kareem Hunt (groin) – RB Cleveland Browns
Returned to practice on a limited basis Friday, questionable and "will try to play" on Sunday
Terry McLaurin (thigh) – WR Washington Football Team
10/4 update: Schefter says McLaurin is expected to play through the thigh injury
Did NOT practice Friday, trending way down
Russell Gage (concussion) – Atlanta Falcons
Practiced on a limited basis
Zack Moss (toe) – RB Buffalo Bills
Got in a limited practice Thursday; trending towards playing this week
Christian Kirk (groin) – WR Arizona Cardinals
Will be a game time decision on Sunday but is expected to play
Likely Out
Diontae Johnson (concussion) – WR Pittsburgh Steelers
Game postponed; now has extra time to rest and recover
Henry Ruggs (hamstring) – WR Las Vegas Raiders
Remained sidelined for Thursday practice; likely out
Jimmy Garoppolo – San Francisco 49ers QB
Hasn't practiced since Week 2 injury
Scotty Miller (hip/groin) – WR Tampa Bay Buccaneers
Missed practice Thursday; not looking good at the moment