Player Stock Ticker
Gardner Minshew is a Potential Fantasy League-Winner on the Week 3 Waiver Wire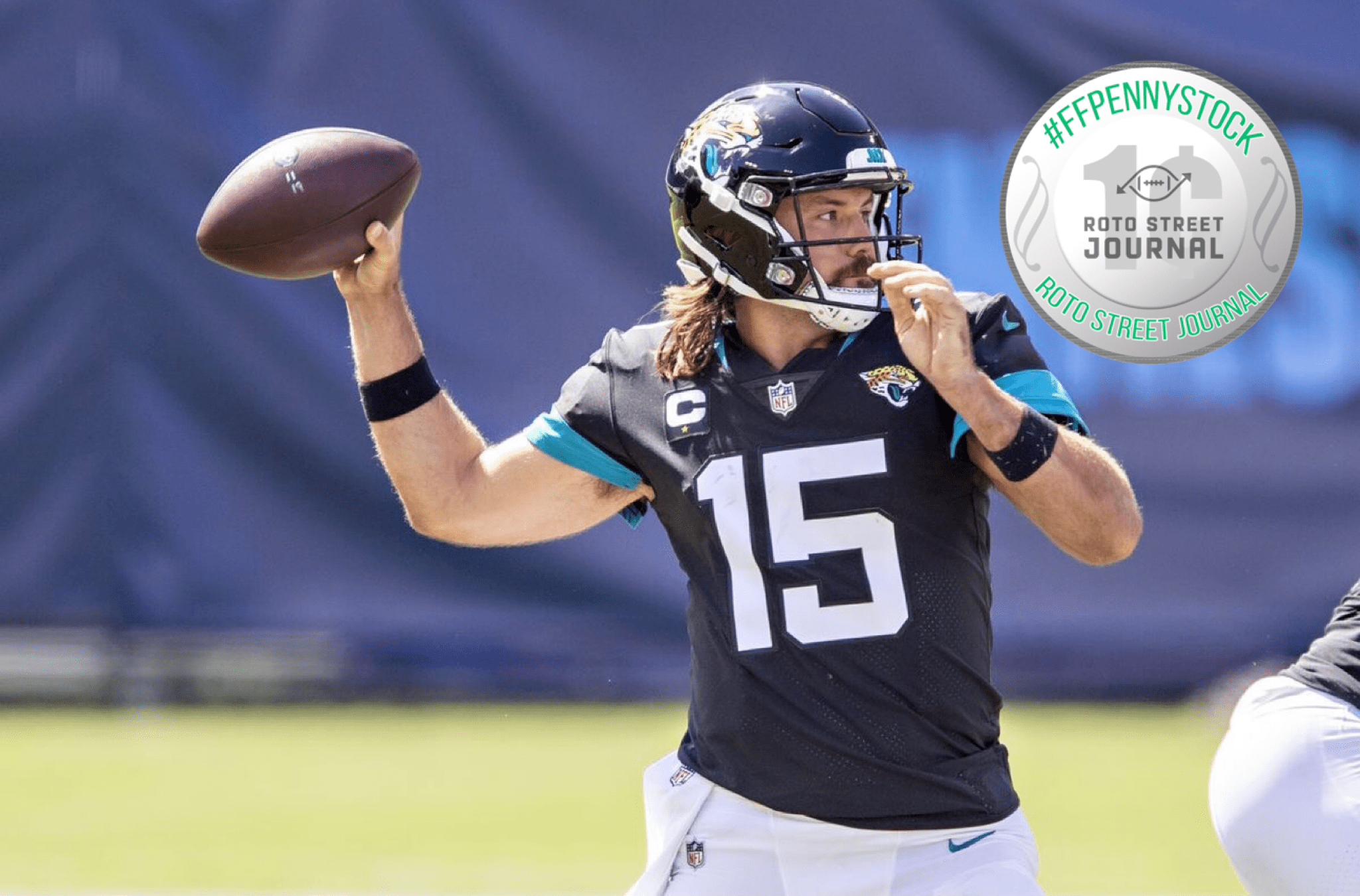 Don't get it twisted. All Gardner Minshew does is light up secondaries. From his days at Washington State, to his rookie season in Jacksonville, and now two games into his second season, Minshew has been a mainstay in opposing defensive coordinator's nightmares.
Some thought the Jags would be at the top of the 'Tank for Trevor' sweepstakes, but through two games, it's clear Minshew is the real deal and will put this disgraceful franchise on his back. He kicked off the 2020 season with back-to-back 20-plus fantasy point games and when looking at his future schedule, he drips in legitimate league-winning potential that can still be secured on the Week 3 Waiver Wire (32 percent owned on Yahoo).
From Week 3 to Week 14, Minshew and his band of underrated misfit toys have one of the easier schedules in the league. This week he faces the porous Dolphins' secondary, followed by the Bengals, Texans, Lions, Chargers, Texans, Packers, Steelers, Browns, Vikings, and Titans. That's a long list of green and yellow matchups for Minshew to exploit during the fantasy regular season.
Through two games, Minshew is carrying a silly 6:2 TD:INT ratio, while throwing for 512 yards, and completing over 75 percent of his passes.
What's even crazier, is he's barely targeting his best wideout, DJ Chark. Though it's only a two game sample size, Chark is tied for fourth on the team in targets with seven, yet he leads the team in receiving with 109 yards. Whether it's a coverage thing or the two are just starting slow out of the gates, expect Minshew to eventually find Chark for big plays down the field, which will only boost Minshew's 2020 fantasy outlook.
From positive game scripts, to an easy remaining schedule, and an underrated receiving corps, Minshew has everything lined up in front of him to be a true league-winner at the quarterback spot.
In my opinion, The Wolf is a too low on Minshew in his Rest of Season Rankings, ranking him as his QB15. He should be hovering the top 10, with single-digit upside.