The long-awaited return of football did not disappoint. Goosebumps trickled down my spine as I watched the opening kickoff. From Clyde Edwards-Helaire making fantasy owners salivate with his limitless fantasy ceiling, to the Week 1 let down of players like AJ Brown and DJ Moore, life once again made sense. Football is back!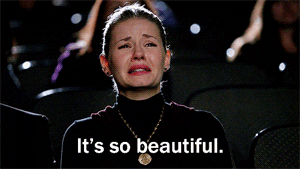 Last week was an excellent week. Hopefully, you listened and played the likes of Josh Allen, Raheem Mostert, and Will Fuller, while also avoiding Daniel Jones, Le'Veon Bell, and AJ Green. I'm back to try to, hopefully, guide you to a 2-0 start.
Also, use our Fantasy Football Week 2 Rankings for additional lineup help.
Here is your Fantasy Football Week 2 Start 'Em, Sit 'Em:
Quarterbacks
START 'EM
Tom Brady vs Panthers
Okay, last week was crazy for quarterback production. There were four quarterbacks that produced over 30 fantasy points. Russell Wilson put the league on notice that he was truly "Mr. Unlimited," while Lamar Jackson continued right where he left off. Aaron Rodgers proudly displayed his middle finger to the Packers front office and coaching staff, as he scorched the Vikings secondary.
Meanwhile… the goat himself, Mr. Tom Brady, certainly disappointed in his much-anticipated debut with the Buccaneers.
This week against the hapless Carolina Panthers defense, Brady is in a great spot to right the ship. Brady should be able to reignite the flames of excitement that surrounded this team at the sound of the first cannon fire. In Week 1, Derek Carr and his cast of rookie wide receivers to put up 239 passing yards and a touchdown on the Panthers, which doesn't steer me away from playing Brady this week.
With a seemingly healthy Mike Evans and, hopefully, a motivated Chris Godwin (if healthy) ready to shred the Carolina secondary, Brady should have no problem scoring points in bunches. Long live the GOAT.
Honorable Mention: Ryan Tannehill, Joe Burrow
SIT 'EM
Carson Wentz vs LA Rams
Ever read the book, A Tale of Two Wentz's? Okay well, this doesn't actually apply to the masterpiece, A Tale of Two Cities, but the underlying point still stands. Wentz had a two-faced game last week. Starting out, Wentz looked like the best player in football. The Washington Football Team (that name will never not be weird to say) was getting absolutely eviscerated.
No Miles Sanders? No Alshon Jeffrey? A big problem, right? Wrong. Jalen Reagor flashed his big-play potential, catching a 55-yard strike from Wentz downfield. While Dallas Goedert looked like a dominant tight end as Zach Ertz flickered out like a candle in gale force winds after scoring an early touchdown. How could something so right, end up going so wrong?
Enter the dark side of Carson Wentz.
Now, this isn't solely his fault. Not by any stretch of the imagination. Washington has a LETHAL front seven that took the injury-riddled offensive line out to the woodshed in the second half. Still, Wentz looked completely flabbergasted. His erratic accuracy issues reared its ugly head and his normally sound decision making went the complete opposite direction.
There doesn't appear to be any significant help on the horizon, although Sanders is in line to make his return and should provide Wentz another weapon and a valuable check down safety valve. Still, there's this behemoth known as Aaron Donald that single-handedly abused the Cowboys offensive line last week. Wentz was sacked eight times in Washington and I expect a rinse and repeat performance this week. As such, I am comfortable sitting Wentz this week.
Honorable Mention: Drew Brees, Deshaun Watson
Running Backs
START 'EM
Kareem Hunt vs Bengals
Hunt came out swinging week one. Going against a stout defense in Baltimore, Hunt was hyper-efficient on the ground. Hunt made a valuable flex play last week, rushing 13 times for 72 yards and adding another six targets in the passing game.
The Cincinnati Bengals did at least appear to have improved on defense last week, holding Austin Ekeler in check with a modest 19 carries for 84 yards. However, that doesn't sway me one way or the other.
Hunt, who is a better pure runner than Ekeler, is rushing behind one of the most improved offensive lines in the NFL. Despite sharing the backfield with Nick Chubb, Hunt still should see plenty of touches and should be more efficient in the receiving game in Week 2.
After seeing 17 touches in Week 1, there's no reason to think that Hunt won't see a similar workload against a drastically inferior defense.
Honorable Mention: David Montgomery, Benny Snell Jr. (sans James Conner)
SIT 'EM
Malcolm Brown vs Eagles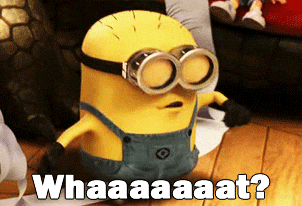 Do you mean that Mr. Waiver Wire himself is a sit this week? What gives?
Well, look at what Washington did against this defensive front last week. Peyton Barber rushed 17 times for 29 yards and Antonio Gibson, the offseason Twitter darling, rushed nine times for 36 yards. As a whole, the Washington no-names rushed 36 times for 80 yards (a whopping 2.2 YPC).
If Brown happens to rumble, bumble, and stumble into the end zone, then I might have to eat my words. However, with the team still wanting to get highly touted rookie Cam Akers more involved, as well as the polarizing Darrell Henderson, there may be too many mouths to feed. Seeing as he's a hot waiver wire commodity, there should be plenty of options elsewhere to replace Brown with.
Honorable Mention: Melvin Gordon, James Robinson
Wide Receivers
START 'EM
Anthony Miller vs Giants
Guys, guys. Miller is actually good at football! From weeks 10 through 15 last season, Miller saw 52 targets and caught 33 of them for 431 yards and two touchdowns. Then when former Bears wide receiver, Taylor Gabriel missed the final four weeks, Miller caught 32 of his 52 targets and posted two 100-plus yard receiving outings.
Picking back up this season, Miller saw a reasonable six targets and caught four of them for 76 yards and an impressive contested touchdown. This week, Miller is expected to spend most of his night lined up against rookie CB Darnay Holmes. Last week, Holmes lined up 100 percent of the time in the slot while Miller ran 91 percent of his routes from the slot. Holmes allowed 1.87 yards per reception and an 83 percent catch rate.
Meanwhile, Miller averaged 3.45 yards per route run last week and graded out as PFF's second-highest receiver (90.0), trailing only Adam Thielen. There is absolutely nothing remotely intimidating about the Giants secondary and Miller should be able to abuse Holmes on the gridiron most of the night.
Honorable Mention: Cooper Kupp, Terry McLaurin
SIT 'EM
Jamison Crowder vs San Francisco 49ers
Repeat after me. I will not fall for Crowder's Week 1 blow-up in 2020.
You must think I'm ludicrous for suggesting benching a wide receiver that saw 13 targets last week. But, you should take a closer look at that box score before jumping to conclusions. Yes, Crowder caught seven of his 13 targets for 110 receiving yards and a score. However, 69 of these yards came from just one play. Take that one play out and Crowder caught six of 12 targets for 41 yards.
Crowder lined up in the slot on 82 percent of his routes last week. This week he is projected to be facing K'Waun Williams, who put on an absolute show last week. Williams allowed a catch on only 50 percent of his targets and, even better, allowed only 0.31 yards per target. Crowder will have his hands full, as will Sam Darnold.
Darnold is clearly fighting an uphill battle and might have to sling the rock A LOT this week to try to keep the Jets in this game. Still, the 49ers impressive defensive front should have their way in the trenches, and Williams projects to do a great job at containing Crowder this week.
Honorable Mention: Christian Kirk, DK Metcalf
Tight End Streamers:
TJ Hockenson vs Packers
Logan Thomas vs Cardinals
Dallas Goedert vs Rams