Player Stock Ticker
The Case For and Against a Diontae Johnson 2020 Fantasy Football Breakout
Every season there's a new Twitter fantasy football darling that #FantasyTwitter falls in love with. As is the case with darkness and light, when hype rises, there is a contrarian perspective to meet it. It looks like this year's Twitter hype machine has landed squarely on Diontae Johnson as fantasy football's breakout wide receiver in 2020.
Johnson is a popular breakout candidate. Last season, Johnson led all rookies in receptions despite quarterback Ben Roethlisberger missing essentially the entire season with an elbow injury. The Steelers used a third-round pick on the rookie and so far, he's lived up to the hype.
On film, there is a lot to like about Johnson.
Diontae Johnson is a rookie.

PFF loved him coming out because he doesn't look like it.

Look at this release+hand placement. Absolutely SAUCES T White, who is an elite cornerback pic.twitter.com/BQZVWdGFqj

— Sam Monson (@PFF_Sam) December 16, 2019
At 5-foot-10,183 lbs, Johnson profiles as a typical slot receiver. Coming out of Toledo, Johnson's hands were considered one of his biggest drawbacks. The Draft Network described his hands as, "inconsistent with his fair share of disappointing drops and doesn't naturally or regularly catch the ball outside of his frame." Yet, one of his biggest attributes is his crisp route running ability and his dynamic ability to make plays after the catch.
Let's jump into the debate:
THE CASE FOR A DIONTAE JOHNSON FANTASY BREAKOUT
Johnson is a paradox of sorts. As far as analytics and film go, Johnson seemingly checks all of the boxes. Starting with the fact that Johnson led all WR's last season in yards of separation (3.6), it's safe to say that his reputation as a great route runner precedes him.
To all the people who told me I would really enjoy Diontae Johnson when charting him for #ReceptionPerception: Congrats. You were right.

Damn.

— Matt Harmon (@MattHarmon_BYB) May 16, 2020
Johnson excelled against man coverage (88th percentile), double coverage (71st percentile), and press coverage (81st percentile) last season, according to Matt Harmon's 'Reception Perception' data. Harmon went on to explain why Johnson is one of his biggest risers after grinding through the film.
"Johnson is probably my biggest riser after charting, because it was just amazing to see how much easy separation he got," Harmon said. "This is the guy who finished in Reception Perception at the 88th percentile in terms of success rate versus man-coverage, and the 81st against press. And I mentioned this earlier, but it's worth teasing this point out, that since 2014, over the last six NFL seasons of charting players, if you finish above the 85th percentile in success rate versus man-coverage, you're extremely likely to have a 1,000 yard season at some point in your career."
Only three other wide receivers (Calvin Ridley, Curtis Samuel, and Sterling Shepard) in reception perception history have ever posted 85th percentile or better against man coverage and not reached 1,000 yards receiving.
As far as opportunity goes, Johnson saw 21 percent of the team's total air yards and 18 percent of the team's targets. While only converting those chances into 59 receptions for 680 yards and five touchdowns appears to be a bit of a let-down, people forget he suffered through Mason Rudolph and Duck Hodges last season.
When he was accurately targeted and caught the ball, Johnson was fairly efficient. The rookie produced a respectable 1.61 yards/route run (Y/RR) and 44.9 percent (305) of his 680 receiving yards came after the catch.
THE RETURN OF BIG BEN
In 2018, Roethlisberger's last full season, the Steelers lined up in a three-wide receiver set 69 percent of the time. In those sets, the Steelers threw the ball a staggering 73 percent of the time and during that pass-happy season, Big Ben threw the ball a career-high 675 times.
No one in their right mind would argue that Roethlisberger isn't a substantial upgrade over Duck and Rudolph. If Johnson continues to get open in space and make plays, Roethlisberger will make sure he gets the ball.
Long story short, the analytics say that Johnson is primed for a breakout.
THE CASE AGAINST A DIONTAE JOHNSON FANTASY BREAKOUT
Taking off the rose-colored glasses, there are a few red flags surrounding Johnson in 2020.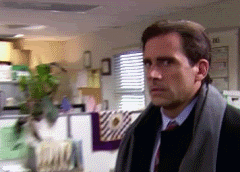 In a recent article written by Rich Hribar, Johnson's value of targets in 2019 does not inspire confidence moving forward. The premise behind Hribar's article is that not all targets are created equal. Where the receiver is being targeted is much more valuable than just the fact the receiver is actually being targeted. For example, it stands to reason that end zone targets are more valuable fantasy targets than those between the 20's.
The chart below depicts the calculated values of Johnson's targets, compared to where they occur on the field.
| VALUE OF TARGETS | PTS/TGT |
| --- | --- |
| Deep Target | 2 |
| Red Zone Target | 2.42 |
| Inside 10 Target | 2.99 |
| End Zone Target | 3.69 |
| None of the above | 1.43 |
Johnson grades below average in every category listed above. Now, how much of that was due to anemic quarterback play? There's a good chance Hodges and Rudolph played a major factor.
Additionally, Steelers quarterbacks when targeting Johnson last year ranked 43rd (95.4). Again, this stat likely improves with the return of Roethlisberger, but his ability off a major injury at age 38 will be a major question mark in itself.
From just a volume standpoint, Roethlisberger's 2018 season was a true outlier, as the prior two seasons saw the quarterback throw the ball 535 times a year on average.
Then, there's the high possibility of a JuJu Smith-Schuster bounce back, along with the additions of Eric Ebron, known red-zone monster, and two unproven youngsters in Deon Cain and Chase Claypool.
Not to mention after acquiring Minkah Fitzpatrick from the Dolphins last season, the Steelers defense became a force to be reckoned with. Plugging all of this into the 2020 Steelers offensive equation, a negative passing regression from 2018 is expected and the targets may not be there for Johnson.
VERDICT
It is completely fair to assume Johnson will take a step forward, especially after his promising rookie season. While the upside and talent are there, the target totem pole is packed in Pittsburgh. So even if there is an uptick targets and Roethlisberger looks healthy again, it's time to pump the brakes on a major fantasy breakout for the second-year wideout.
By the looks of it, The Wolf is not engineering the Diontae Johnson hype train. In his most recent update of his 2020 Fantasy Football Big Board, Johnson slides in at WR44 (-7 vs the ECR).