Player Stock Ticker
Raiders Rookie WR Bryan Edwards is the 2020 Fantasy Football Sleeper You Need to Know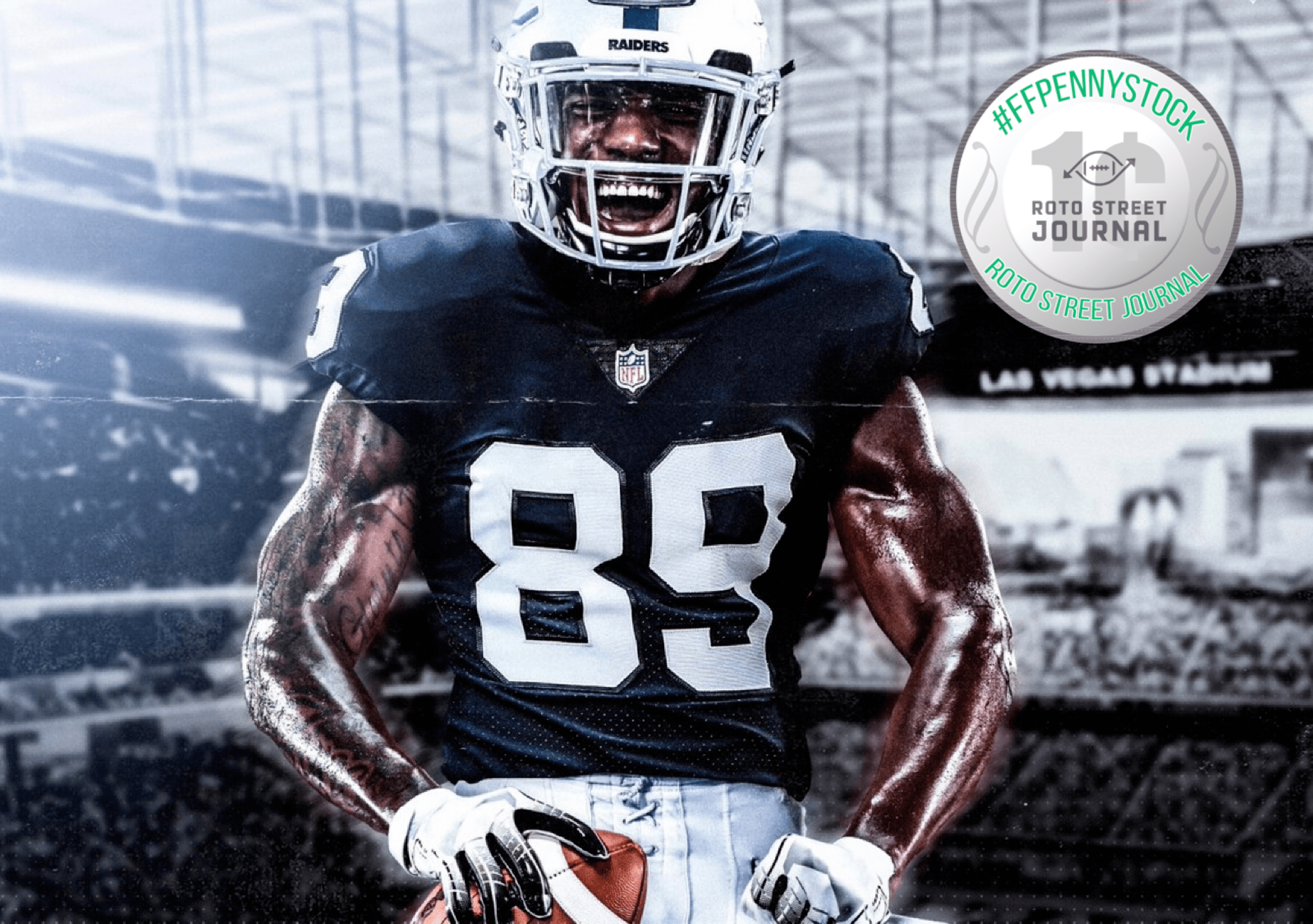 Not only is Raiders rookie WR Bryan Edwards the 2020 fantasy football sleeper that you need to secure in the very late rounds of your draft. But, Trevor Sikkema of The Draft Network, labeled Edwards as "2020 Fantasy's Next Terry McLaurin," or the rookie wideout selected after the second round who could turn into a fantasy monster.
Sikkema, who uttered those very words on the best fantasy football podcast around, The Fantasy Fullback Dive, explained why Edwards fell out of the first two rounds of the NFL's awkward virtual draft.
"If he was able to work out at the NFL Combine, he would've been a first or second-round pick," Sikkema said.
Although the former South Carolina Gamecock has only spent a few days in camp with Derek Carr, the quarterback has been blown away by the rookie's overall ability on the practice field. Carr went as far as comparing Edwards to his former collegiate teammate and three-time NFL Pro Bowler, Davante Adams.
"Bryan is a very violent route runner and that's a good thing. He's very violent and aggressive in his cuts, in and out of his cuts," Carr said. "He's someone…He reminds me of, when the ball is in the air, of Davante [Adams]. Great ball skills. Davante, Anthony knows, he watched all of those games, Davante is someone where, there's just a trust. I could throw it up, 1-on-1, and them 50/50 balls were 98/2 for us."
Sikkema, who put Edwards on the fantasy radar, explained why his size and versatility would get him on the field early-on for the silver and black.
"He broke records at South Carolina for the most consecutive catches," Sikkema said. "He was a stud under crap quarterback play, and he is a true outside receiver that gives you plus-abilities everywhere. He is a guy who can handle press coverage."
"He's 6-foot-3, 225 pounds, and he has way more athleticism than you'd think," Sikkema continued. "He would've shown that off at the combine. If he were able to work out at the combine, he would've been on radars as a guy people really like and watch out for."
An unfortunate string of injuries resulted in Edwards missing the combine and Senior Bowl. However, his dominance in the SEC while dealing with piss-poor quarterback play was an impressive feat in itself, as he amassed over 230 receptions, 3,000-plus receiving yards, and 22 touchdowns during his time in Columbia, South Carolina.
So while draft pundits pointed to limited athleticism or a lack of burst, Edwards can utilize his big frame to high-point the football and make plays after the catch.
Raiders OC Greg Olson said fellow rookie Henry Ruggs III will start in the slot, but Sikkema thinks Edwards might be the better slot option.
"He brings so much more athleticism than people expect for his size," Sikkema continued. "He can play as a true X, he can play off the line of scrimmage, and he's a big slot mismatch type of player.
Be sure to find a way to stash Edwards at the end of your roster, because his fantasy hype train is about to leave the yard. Edwards checks in at WR64, a mind-blowing +43 vs the ECR, on our 2020 Fantasy Football Big Board & Rankings.
"I'm a big Bryan Edwards fan, and I think he's going to have a really nice career," Sikkema concluded.