Player Stock Ticker
Dolphins Acquire Matt Breida, Now Unshackled From 49ers Fantasy Hell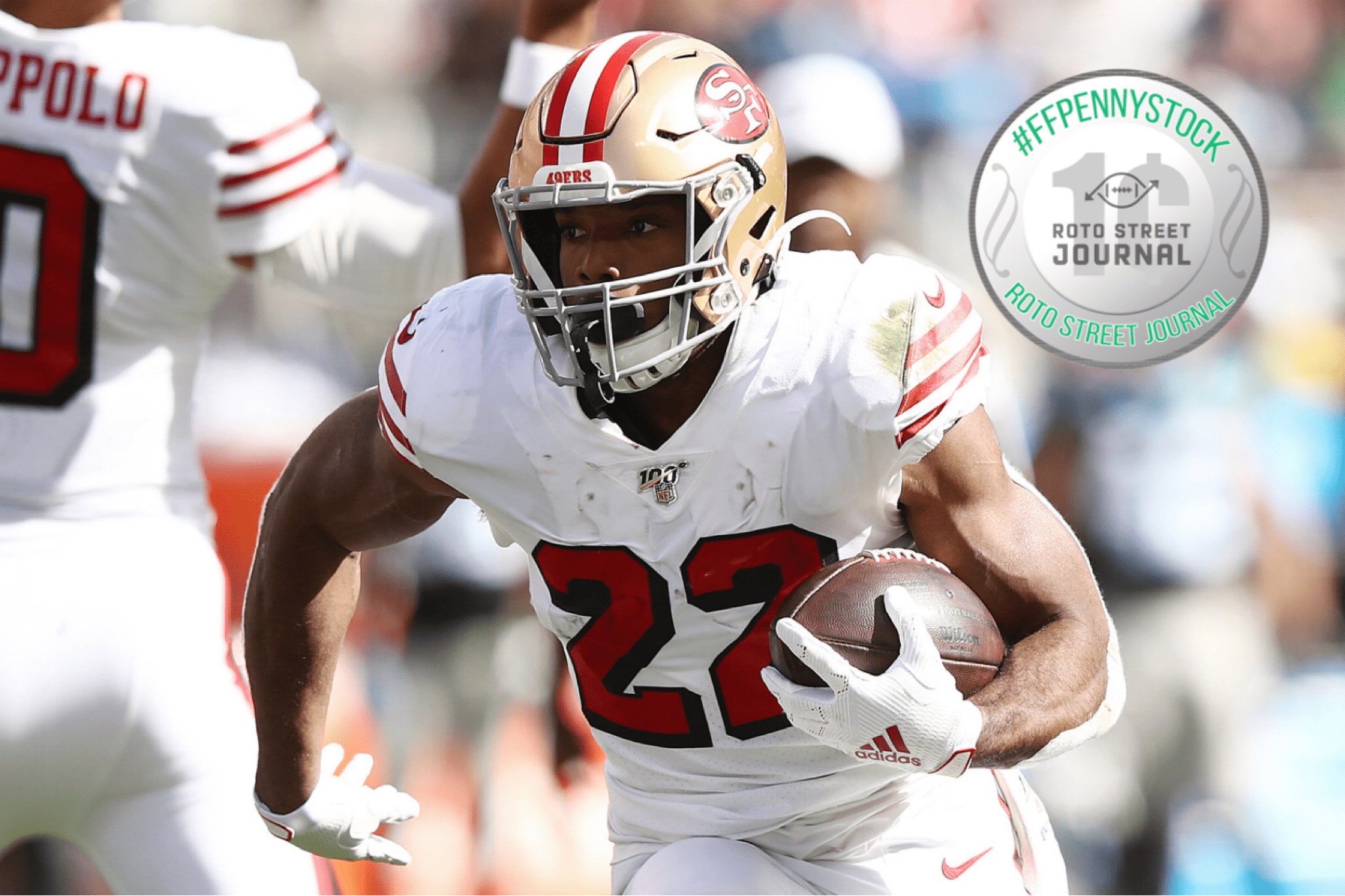 Whether it was JK Dobbins, Cam Akers, or D'Andre Swift, anyone with a brain assumed the Dolphins would use one of their 500 draft picks to land a stud running back over the weekend. However, it wasn't until Day 3 when they added a running back next to Jordan Howard, and it surprisingly it wasn't a rookie. The Dolphins were able to rescue the talented, yet underutilized Matt Breida from the 49ers' fantasy four-headed monstrosity for the 153rd overall pick. So, not only does this make the talented Brieda a real fantasy option in 2020, but it also frees up Raheem Mostert for a potential 2020 explosion.
Stay up to date on all the 2020 NFL Draft Fantasy News and Analysis! Bookmark our Fantasy Stock Watch. Even better, consume them in our cleanest format by downloading the Roto Street App. 
Breida, who has shown flashes but has always been overshadowed by someone in Kyle Shanahan's offense, will now get a shot to get over 50 percent of the carries in a backfield for the first time in his career. In his first three seasons, he's carried the ball 105, 153, and 123 times respectively, resulting in a very solid 5.0 YPC average for his career. Now with only Howard in the way, he should eclipse that single-season high of 153 carries this season.
Breida's best season came in 2018, when he started 13 of 14 games. He finished with 814 yards on the ground and 27 receptions, totaling 1,075 total yards and five scores. His touchdowns will most certainly be capped with the bruising Howard ahead of him on short yardage and goal line situations, but he should be the man between the 20s.
What Breida will bring to the Miami offense is big-play potential. According to PFF, Breida broke away for 18 runs over 10 yards, leading all qualified RBs with a 14.6 big-run percentage. He also hit a top speed of 22.3 MPH on an 83-yard touchdown run last season, which is the fastest speed reached by a running back on any play since the start of the 2018 season, according to NFL Next Gen Stats.
"This is a very explosive, young running back," Brian Flores said of Breida. "Good vision. Can create a lot of big plays. He's also tough. He's also smart. He's also has a lot of the qualities that we look for in our players."
With Breida as the team's "lightning" to Howard's "thunder," he shoots up to RB37 on the 2020 Fantasy Rankings, while Howard is RB30 with high touchdown upside.