Player Stock Ticker
Josh Jacobs to Unlock Fantasy Ceiling as Pass-Catcher in 2020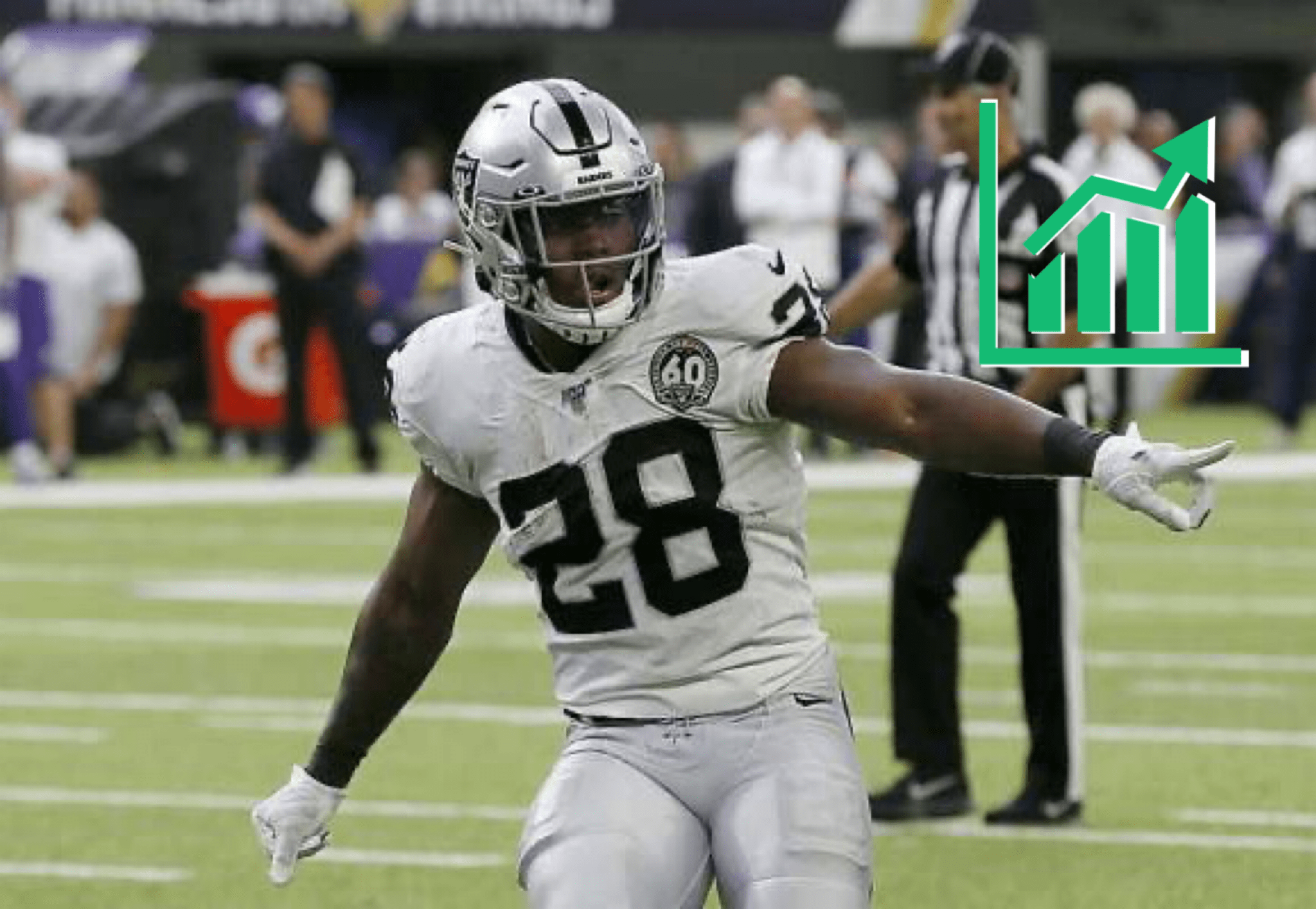 Josh Jacobs entered the NFL as a committee-trapped running back at Alabama who dripped in upside due to his elite three-down skill-set. Jacobs took pride in his ability to run the route tree and catch the football. However, after an excellent rookie campaign where he racked up over 1,000 yards on the ground and became a rock-solid fantasy RB2 with RB1 upside, Jon Gruden clearly didn't trust the rookie in the passing game as he only racked up 20 receptions on the year.
But, it looks like GM Mike Mayock sees Jacobs as a legit three-down back entering his second-year — which should make him a lock to be a top-10 fantasy back in 2020.
"Josh had a great year," Mayock said. "Couldn't have been happier with Josh. Josh can catch footballs. I think challenge No. 1 for him in Year 2 is developing those talents. Now, you've got to understand to catch the football in Jon Gruden's offense as a running back, not only do you have to run routes, but you have to protect your quarterback."
"He's got the physical capabilities and the toughness to pass-protect," Mayock continued. "We just have to make sure in stage two this year, this development of him as a receiver, that he can do all of it."
It's clear the sky is the limit for Jacobs in 2020. He has the body type and the skills to be fantasy stud in Gruden's offense that heavily involves the running back in the passing game. It's almost a guarantee that Jacobs eclipses 45-plus receptions as a sophomore.
"We don't want to put too much on his plate," Mayock cautioned. "But he certainly has the physical capabilities to do it, and we're going to expect more from him this year in that department."