Player Stock Ticker
Roto Street Joe's Fantasy Football Waiver Wire Sneaky Stashes for Week 7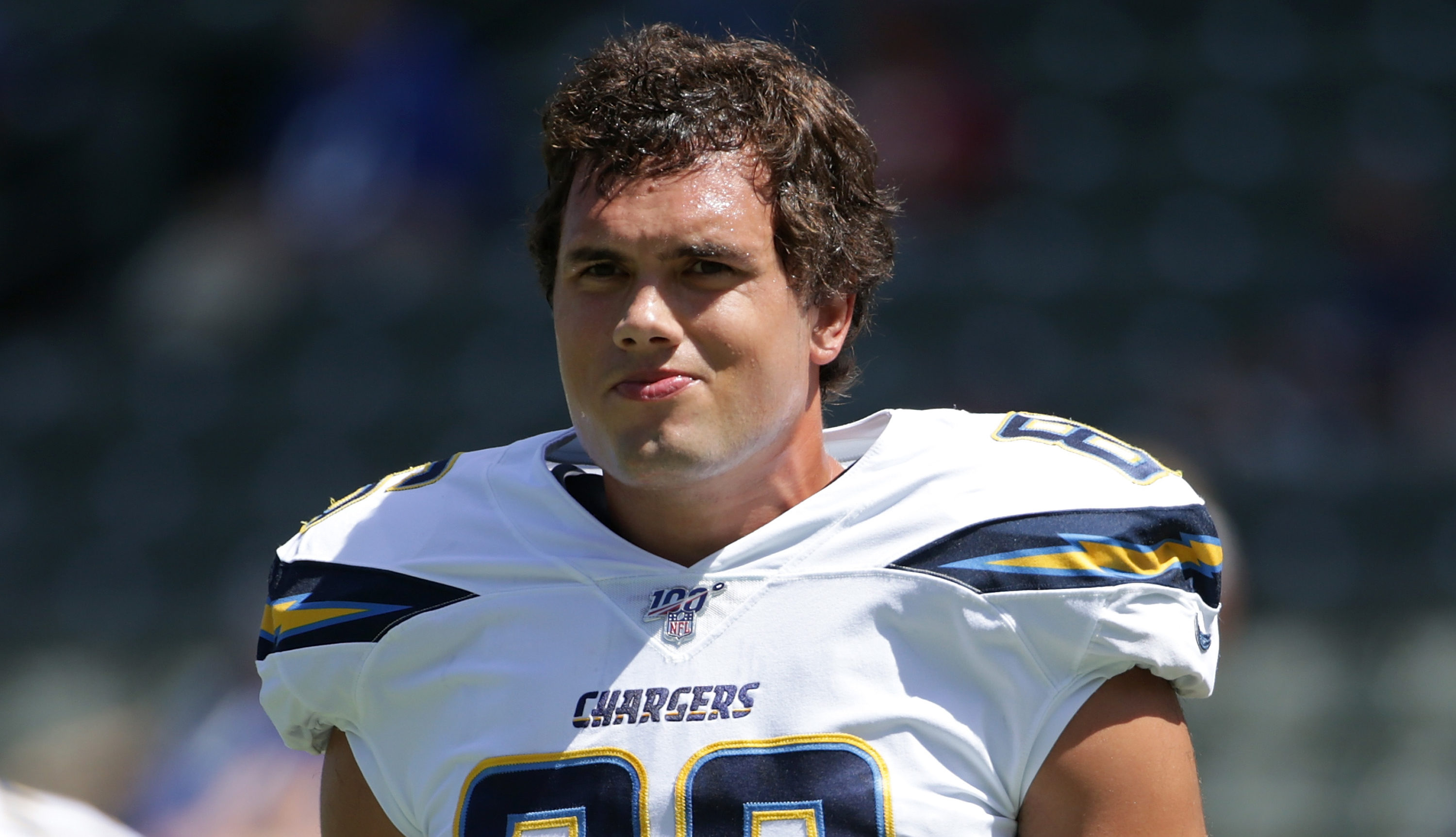 Photo by Jeff Gross/Getty Images)
After a week in which pickings were slim, this week is overflowing with viable options. Whether you're hurting for a quarterback, tight end, running back or wide receiver, I've got someone for you. At this point in the season, we have a much stronger understanding of who these players are and how they are going to be used. This may allow you to cut ties with someone you've been letting collect dust on your bench in hopes that they can turn things around. It's time to fill that spot with a player who can either offer streaming value or possesses immense potential.
For those unfamiliar, the goal of Sneaky Stashes is to get ahead of the waiver wire. By identifying valuable players before they break out, we can avoid dipping into that precious FAAB budget or getting beat out by someone with higher priority on waivers. However your league handles it, we get a leg up by stashing fantasy assets on our bench before they become hot commodities. The players featured below are prospects who either have juicy matchups awaiting them in the weeks ahead, have immense talent that is primed to breakout sooner or later, or possibly a combination of both.
Nonetheless, the guys you'll see on sneaky stashes are players we recommend considering if you have dead weight at the end of your bench.
To get our Stock Watches, Weekly Rankings and Podcast episodes directly on your iPhone, download our brand-new app in the App Store.
Week 7 Byes: Carolina Panthers, Cleveland Browns, Pittsburgh Steelers, Tampa Bay Buccaneers
Criteria for sneaky stashes requires players be available in 40% or more of ESPN leagues.
Hunter Henry — Available in 51.3% of leagues 
TE — Los Angeles Chargers
Week 7 Matchup: at Tennessee Titans
It's shocking to see one of the more talented tight ends in the NFL still available in such a large percentage of leagues. When healthy, Henry has top five tight end potential. He was able to practice in a limited fashion this week after suffering a tibia plateau fracture in week 1. Henry has a legit shot to start in week 7 and steps into an offense that lacks a consistent receiving threat outside of Keenan Allen. At a position that's feast or famine for most, Henry could end up being a season-changing addition to your lineup.
Josh Allen — Available in 49.9% of leagues 
QB — Buffalo Bills
Week 7 Matchup: vs Miami Dolphins
Allen is a matchup-based starter, and his matchups over the next few weeks are mouthwatering. Coming off a bye, the Bills face a horrendous Dolphins team, a Philly secondary that's been exploited all season and a Washington defense that has given up the most touchdown passes in the league. If you're in the business of streaming quarterbacks, I recommend jumping on Allen early.
John Brown — Available in 41.3% of leagues 
WR — Buffalo Bills
Week 7 Matchup: vs Miami Dolphins
I love Brown for all the reasons I love Allen. Miami has given up the second most passing yards per game (296.2) and the second most passing touchdowns (12), the Eagles have allowed the fifth most fantasy points (PPR) to opposing receivers and Washington has given up the third most fantasy points to opposing receivers. Brown has at least four catches and 51 yards in every games this season and is averaging a healthy 7.8 targets per games.
Frank Gore — Available in 41.2% of leagues 
RB — Buffalo Bills
Week 7 Matchup: vs Miami Dolphins
With Christian McCaffrey, Nick Chubb, James Conner, Ronald Jones and Peyton Barber on bye, there's a solid chance you'll be in need of running back help next week. Gore is still churning out productive outings and has three double-digit fantasy performances (PPR) this season. Even if rookie Devin Singletary returns from injury, Gore should have his way at home, coming off a bye, against a Miami defense that has allowed the second most fantasy points (PPR) to opposing backfields.
Chris Herndon — Available in 74.9% of leagues 
TE — New York Jets
Week 7 Matchup: vs New England Patriots
Herndon's return from suspension has been anticlimactic to say the least. After sitting through a four-game suspension and an early bye, Herndon proceeded to pull his hamstring last Friday while running routes. He is expected to miss the next two weeks, but the nature of his injury has been described as "mild." If that timetable holds, Herndon will return by week 8 and faces a cupcake slate of games over the second half of the schedule. The Jets face the Dolphins, Giants, Redskins, Raiders, Bengals, Dolphins again, Ravens and Steelers from weeks 8 through 16. That soft schedule makes teammates Robby Anderson and Jamison Crowder — available in 41.4 and 40.6% of leagues, respectively — worth a stash consideration as well.
Cuffing Season
Malcolm Brown — Available in 74.6% of leagues 
RB — Los Angeles Rams 
Week 7 Matchup: at Atlanta Falcons
Forget next week, with Todd Gurley nursing a quad injury, Brown will get the start this Sunday versus the 49ers. If Gurley's injury lingers, Brown would get the nod in week 7 against the Falcons, and then the Rams play a Bengals defense in week 8 that has given up the most fantasy points (PPR) to opposing running backs. With a history of knee issues, how long Gurley would be able to hold up was a major question entering the season. Sure, rookie Darrell Henderson would get some work as well if Gurley misses time, but Brown is expected to be the primary ball-carrier.
Chase Edmonds — Available in 82.3% of leagues 
RB — Arizona Cardinals
Week 7 Matchup: at New York Giants
Though his sample size is small, Edmonds has averaged 6.7 yards per carry on 19 totes this season and has caught six of his nine targets for 43 yards. David Johnson's back "locked up throughout the game" Sunday, and his availability for this week's game versus Atlanta is in question. Back injuries can be fickle, leaving Johnson's status for the foreseeable future somewhat murky. Edmonds' talent and potential role in an offense that features the running back in the passing game makes him a near must-start should Johnson miss time.
Alexander Mattison — Available in 82.3% of leagues 
RB — Minnesota Vikings
Week 7 Matchup: at Detroit Lions
Here comes my weekly pitch for why you should pick up Mattison. The third-round rookie put forward another impressive outing Sunday when he accumulated 52 yards on seven carries and is averaging 5.6 yards per attempt on the year. Of course, Mattison isn't startable so long as Dalvin Cook remains healthy, but history would tell us that's far from a given. The Vikings have averaged the sixth most rush attempts per game (30.6) thus far. Mattison's league-winning potential makes him worth a stash on your bench.