Player Stock Ticker
2019 Fantasy Football: Week 5 Start 'Em or Sit 'Em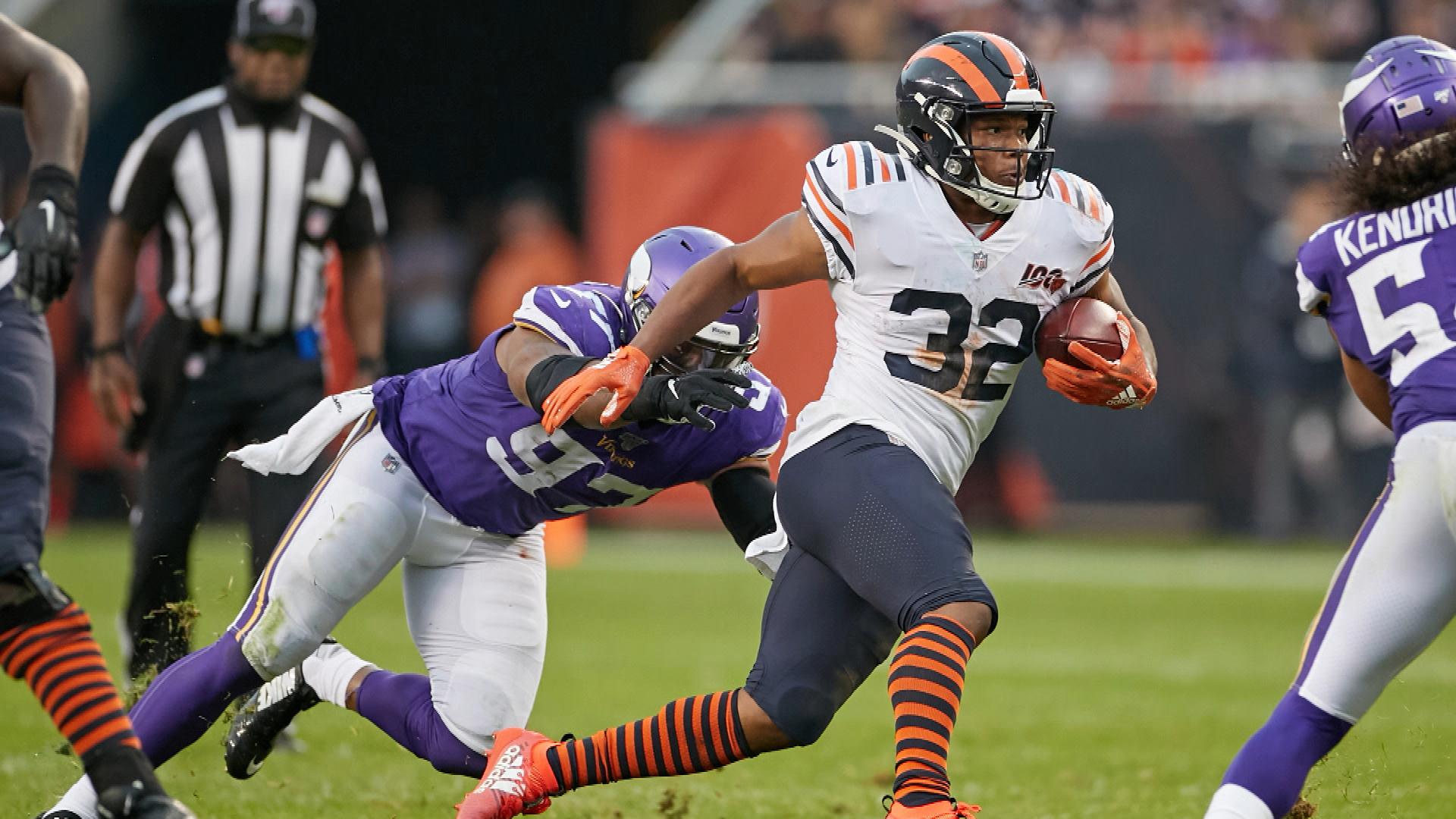 Fantasy football players and enthusiasts!  The plague of bye weeks are really starting to make their presence known.  Crunch time is also approaching as teams need to gear up for a run at a playoff spot.  Whether you're undefeated, only have one win, one loss, or if you're batting .500, this weekly column can help pave the way to your fantasy glory!
To get our Stock Watches, Weekly Rankings and Podcast episodes directly on your iPhone, download our brand-new app in the App Store.
Start 'Em
Quarterback
Andy Dalton vs Cardinals
Yeah we all saw Dalton look like a punch drunk rookie boxer trying to go 10 rounds with prime Mike Tyson.  He looked completely lost… which is honestly only a slight downgrade from where he normally is.  However, Dalton still has enough of those blow up games to merit streaming consideration.  He has enough stinkers like last week to earn him a spot sitting on waivers.  The odds of him being taken are slim to none.
Arizona ranks 31st against opposing quarterbacks.  Their secondary has been in disarray so far this season without Patrick Peterson.  There is no reason Dalton doesn't rebound nicely in this game.  In fact, take out the Steelers debacle last week, and Dalton is averaging around 21 fantasy points per game.  Fire Dalton up and be happy you rolled the dice.
Honorable Mention: Kyler Murray, Jacoby Brissett
Running Back
David Montgomery vs Raiders
This offseason this wouldn't have even been a question.  Montgomery, based upon pre-season hype, would have been an auto-start each and every week.  However, the Bears offense has been in disarray.  Mitchell Trubisky has been nothing short of incompetent to start the year and now that he is injured there's little chance of him reaching his potential.  It doesn't help that Matt Nagy has regressed noticeably as a play caller.
Montgomery has notched an increased snap count each week.  The past three weeks Montgomery has notched at least 16 touches.  Running backs have absolutely torched the Raiders this season.  Most recently, Dalvin Cook ran all over them for 143 total yards and a touchdown.  With Chase Daniel starting for an injured Trubisky, the Bears should ride Montgomery like the workhorse back he can be.
Honorable Mention: Austin Ekeler, Jaylen Samuels
Wide Receiver
Alshon Jeffrey vs Jets
Jeffrey had a mixed bag game coming off of his injury last week.  He was peppered with targets, but was largely inefficient doing so.  He did manage to catch a touchdown.  This was likely just attributed to rust.  This week Jeffrey is going against a secondary devoid of playmakers aside from Jamal Adams.
With DeSean Jackson still out with his injury, Jeffrey should continue to get peppered with targets.  In their three games prior to their bye, the Jets have allowed at least 14 PPR points per game to five different receivers.  With both sides of the ball struggling to efficiently run the ball, this game has a high potential of becoming a high pass volume style game.  This favors Jeffrey a lot.
Honorable Mention: Courtland Sutton, Josh Gordon
Sit 'Em
Quarterback
Gardner Minshew vs Panthers
This feels almost sacrilegious to write, but there are likely better options to play than Uncle Rico this week.  Minshew has been nothing short of sensational on the field, relative to expectation, and has lit the football world on fire with his personal life and appearance.  That mustache alone makes him appear to be an almost auto-start.
Still, the numbers speak for themselves.  The Panthers are a stout defense, especially against quarterbacks.  Their defense has made the lives of Jared Goff, Jameis Winston, Kyler Murray, and Deshaun Watson very difficult.  No quarterback has exceeded 210 pass yards on this defense.  The Jaguars don't have near the quality of weapons of either of these offenses.  Minshew doesn't grade out as a high quality start this week.  Rest the 'stache for the week.
Honorable Mention: Daniel Jones, Aaron Rodgers
Running Back
Josh Jacobs vs Bears
This isn't exactly a bold take.  Don't play opposing running backs against the Bears.  The best way to have a decent floor against the ninth best defense against fantasy running backs, is to have a decent receiving floor.  While Jacobs profiles as a good pass catcher, nobody has apparently told the Raiders offensive play calling.  Jacobs is averaging around 8 PPR points per game since his outburst week one.  No team has eclipsed 55 yards rushing against the Bears this week, and I fully expect that trend to continue this week.  Jacobs is best served as merely a flex consideration at best.
Honorable Mention: Ronald Jones, Frank Gore
Wide Receiver
DJ Moore vs Jaguars
I fully stand by the regardless of whether Jalen Ramsey plays this week or not.  Kyle Allen might have displayed a ton of promise in his two starts this season, but the Jaguars defense is not exactly a fertile breeding ground for aerial fantasy success.  Moore's target share has plummeted since Allen took over.  After averaging 12 targets per game with Newton under center, Moore has seen only two and five targets in respective weeks under Allen.
Needless to say, there are a ton of red flags surrounding Moore so far.  It's best to avoid a player that could easily wind up with only a couple of fantasy points this week.
Honorable Mention: Tyrell Williams, John Brown