Player Stock Ticker
2018 Daily Fantasy: DraftKings NFL Week 16 Picks, Sleepers and Strategy
While it's the Fantasy Football Championships this week, those who didn't make it should be playing DraftKings to make up the money they didn't win. This is shaping up to be a very strong week as some injuries have paved the way to solid cash game plays.
Quarterbacks:
Matt Ryan ($6,100)

Another stellar game from Matt Ryan against the Cardinals last week. The team lost Ito Smith in the backfield which will likely limit the number of rushes for another high volumed passing day.

Josh Allen ($5,800)

You wouldn't have expected it heading into the year but Allen is doing serious work with his legs. He's breaking records set by Michael Vick, and now a leaky Patriots defense is a tantalizing matchup for Allen to face. He'll get points throwing the ball, but what will set him apart is his scrambling ability that New England has struggled to stop in the past.

Nick Foles ($4,700)

Big Dick Nick waltzed his way into Rams territory and walked out with a smooth W keeping the Eagles season alive. They desperately need another win here against the Texans at home in what should be a high scoring game.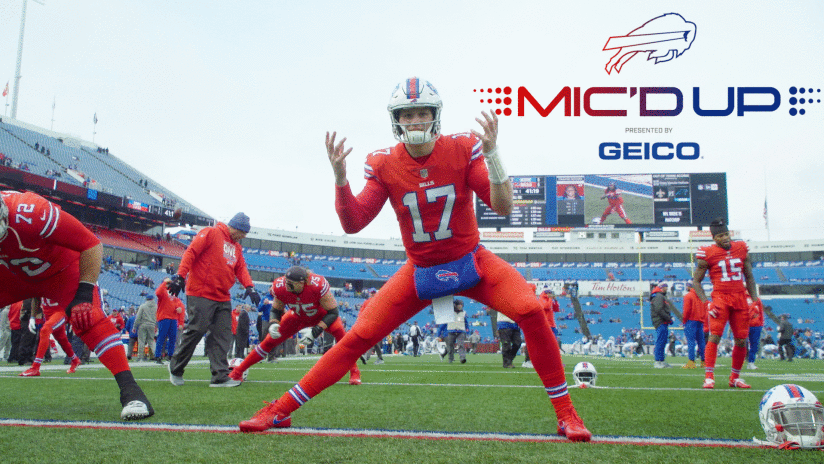 Running Backs:
Ezekiel Elliott ($9,000)

His numbers and usage rate continues to be among the leagues best as a true fantasy workhorse. The pounding the Cowboys received from the Colts kind of forced Elliott into a negative game script, although he still had 25 touches. With a plus matchup against Tampa Bay, you can look for touches in the 30 range.

Nick Chubb ($7,300)

He got 20 carries and hit the 100 yard mark, but that was it for Chubb in a close win over Denver. Now at home against the Bengals, this lines up very nicely for Chubb in a positive game script as he should see 20+ touches once again and is a great shot at scoring a touchdown against this pathetic Bengals run defense.

Leonard Fournette ($6,000)

He said after the last game that the teams plan was to limit his carries and I'll take his word on that one. When he's getting a big workload, Fournette delivers and we just saw what Dalvin Cook did to the Dolphins run defense. It's a very discounted price for Fournette.

Jamaal Williams ($5,400)

Another guy impacted by injury, Williams has taken the lead role in the wake of Aaron Jones heading to the IR for the rest of the season. He's real good around the goal line, and now with a full workload should be the ultimate package against a questionable Jets defense.

Tevin Coleman ($4,800)

The loss of Ito Smith opens the backfield up completely for Coleman's free reign. The matchup with Carolina isn't great, but the volume he's going to see in both facets of the offense with this price is just too much to pass on.
Wide Receivers:
DeAndre Hopkins ($8,600)

With Aaron Rodgers no guarantee to play, I'll take Hopkins as my top guy against a struggling Eagles secondary. The Texans are playing for a bye, and this will be their biggest test left of the year. A-games will be needed, meaning lots of Hopkins targets are in line.

Amari Cooper ($7,500)

Some negative regression was expected after a ridiculous 50+ point performance against the Eagles. He came back down to Earth with a stinker, but sets up nicely for a date with the Bucs defense.

Alshon Jeffery ($5,300)

The return of Nick Foles worked wonders for Jeffery, while diminishing the remainder of the Eagles offense. Wentz was so focused on Ertz when he was healthy, and now Foles appears to have his guy in Jeffery. He's the big bodied receiver they can send deep for Files to chuck it up to.

Robby Anderson ($4,500)

His usage has been going up and with Darnold back in the fold he's been looking to Anderson more and more. We know he's got serious talent, and with a good matchup coming against Green Bay there's fantastic value to be had.

Dante Pettis ($4,300)

Operating as the 49ers WR1 in the absence of Pierre Garcon and Marquise Goodwin, Pettis has been consistently scoring double digit points. His price didn't go up with his rising stock, likely because of the Bears matchup but this is still beatable. He's got great moves, and Chicago can struggle with tackling from their secondary.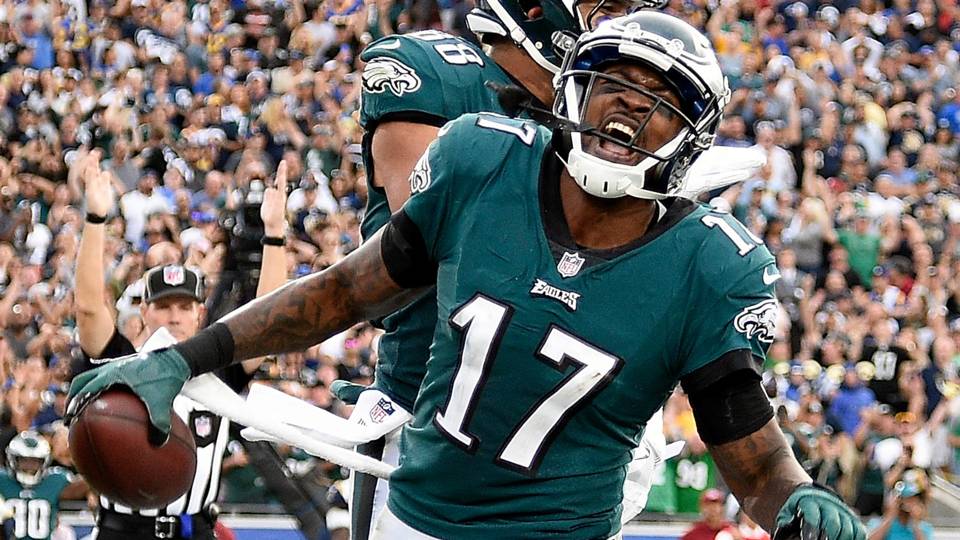 Tight Ends:
Cameron Brate ($3,900)

Brate threw up an absolute dud after scoring two touchdowns in Week 14. He's very touchdown dependent as you've learned this year and this position is the one Tampa Bay has the best odds of exploiting against the Cowboys.

CJ Uzomah ($3,300)

Throwing darts here at the TE spot, but the Bengals have a plus spot here against Browns and they also just lost Tyler Boyd to injury. Uzomah is already playing a high number of snaps, now he's looking at a target share increase.

Dallas Goedert ($2,600)

A super long dart throw, but the Eagles have a great matchup at the TE spot against Houston, and Foles hasn't shown great chemistry with Ertz in the past. If Goedert is able to reel in a touchdown pass, it gives you a huge advantage while spending up at top spots.
Defense
Los Angeles Rams ($3,200)

Potential bounce back game here, but Arizona has been a points factory to opposing defenses. Imagine what Aaron Donald is going to do to Josh Rosen. On Hannukah no less.

Dallas Cowboys ($2,600)

While they were just spanked by Indianapolis, they should find themselves ahead against a turnover prone Winston who will throw the ball a lot. High ceiling points wise here.

Atlanta Falcons ($2,300)

We lucked out with pricing coming out before the Cam Newton injury announcement. Now some creature named Taylor Heinicke is starting for Carolina and I'm not expecting a Nick Mullens situation against the Raiders.
Do you have any early leans? Questions about which guy you should go with this week? Want to yell at me for missing an obvious play? Sound off below or hit me up on Twitter where you can follow for daily news or advice on players.