Player Stock Ticker
2018 Daily Fantasy: FanDuel NFL Week 15 Picks, Sleepers and Strategy
Welcome back to FanDuel Picks Week 15, your one-stop shop for the best daily fantasy football advice.  With most of our high end choices panning out (Andrew Luck, Christian McCafrrey, and Ezekiel Elliott all scored over 24.5 FanDuel points), we again turn to our weekly low end wide receiver disappointments, who will begin the walk of shame as a collection of underperforming assholes. I mean really, how does Chris Godwin as the Bucs #2 wideout score 1.8 FanDuel points against the Saints horrendous secondary, and catch 1 of a whopping 10 targets?!?! Truly baffling. Well at least the New York Giants DST (18 FanDuel points) was able to provide you with excellent value again. With most of the high end running backs playing outside our normal Sunday slate of games, I bring a more diverse approach to team building this week as there is (as usual) more than one way to skin a FanDuel cat. As a note, these picks are based on Sunday only leagues, so players on Thursday, Saturday, Sunday night, and Monday night will be ignored.
Quarterbacks
Tom Brady, QB, New England Patriots ($7,900) – Pittsburgh, in most people's estimation, has probably been the second best AFC team to the New England Patriots since Mike Tomlin took over as head coach for the Steeler in 2007. But does anyone know what Tom Brady's stats are against Mike Tomlin's elite Pittsburgh defense since then? 7-1 record. 70.8% completion percentage. 2,571 passing yards. 23 touchdowns, 1 interception. That, my friends, is absurd, otherworldly, and GOAT-ly. But you want to know what it also is? Predictable and repeatable, since the Steelers have been running the same base defense since cavemen walked the Earth. Needing to win to protect the #2 seed and a bye, look for TB12 to put the Pats on his 41 year old back, as usual.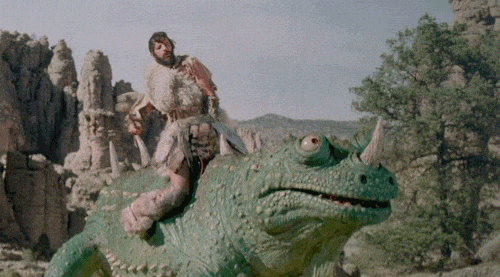 Dak Prescott, QB, Dallas Cowboys ($7,300) – A shootout is in the makings in Indianapolis with the Cowboys visiting the Colts. And while the Colts defense has been more than presentable this season, Dak Prescott looks revitalized this season with a fully healthy and ready Ezekiel Elliott, as well as the more than welcomed addition of Amari Cooper. Dak has topped 26 FanDuel points in 2 of his previous 3 games, and just last week enjoyed season high's in pass attempts (54), pass completions (42) and passing yards (455). The Colts profile as one of the league's better run stuffing defenses, so the Cowboys could place Dak in the shotgun more often, leading to big plays on the ground and through the air.
Running Back
Saquon Barkley, RB, New York Giants ($9,400) – Even though Tennessee allows the 4th least fantasy points to opposing running backs, Saquon Barkley has been running with a purposes all year, especially recently. Barkley has eclipsed the 100 total yard make in 6 straight games, and run for 100+ in 4 straight. He has also scored 27+ FanDuel points in 3 of his last four games, totaling 637 yards and 6 touchdowns during that span. His volume alone makes him an elite play, but his talent makes him a weekly FanDuel start.
Joe Mixon, RB, Cincinnati Bengals ($7,800) – Joe Mixon continues to be a volume monster this year while healthy. And with Andy Dalton and A.J. Green out for the remainder of the year, the Bengals will likely rely more heavily on their sophomore running back. Last week, Mixon totaled 138 yards on a robust 31 touches, adding a touchdown. If he receives a similar volume against a Raider run defense allowing the second most rushing yards per game, he could prove to be an absolute steal priced under $8,000.
James White, RB, New England Patriots ($6,900) – Who better to pair with the GOAT than his security blanket James White. White has seemingly been an afterthought in three of the Patriots last four games (two of which were losses, I might add), and the backfield has gotten more crowded recently with the health of Sony Michel and Rex Burkhead's return. However, White remains the most versatile, reliable, and trusted runner in the Patriots backfield, and facing a top ranked Pittsburgh defense, I foresee Bill Belichick slicing and dicing Pitt with the intermediate passing game.
Jaylen Samuels, RB, Pittsburgh Steelers ($5,500) – With James Conner's status still uncertain, Jaylen Samuels again appears in line for a heavy workload Sunday. Samuels received 18 touches last week, 11 on the ground and 7 through the air, totaling an impressive 92 yards. With Ben Roethlisberger likely in the shotgun most of the day, look for Samuel's versatility to play a key factor in the Steelers offensive attack.
Wide Receiver
Antonio Brown, WR, Pittsburgh Steelers ($8,600) – Anytime you get the Steelers versus the Patriots, you know points will be scored in bunches. And with these two defenses ranking in the top half of the league in rush defense, I do not expect too many 4 yard runs up the A gap. So look for Roethlisberger to target his target hog Antonio Brown quite steadily throughout Sunday's game. The Patriots have proved to be one of those Jekyll and Hyde defenses this year, while Brown continues to be arguably the NFL's best and most consistent outside threat.
Adam Thielen, WR, Minnesota Vikings ($8,200) – Mr. Steady Adam Thielen has failed to eclipse 100 receiving yards in four of his last five games, but continues the double digit FanDuel output each and every week given his volume and importance to the Vikings passing game. In Week 15, Thielen gets a Dolphins squad that has struggled containing elite wideouts all year, so his surefire floor with unlimited ceiling should slot in your lineup nicely.
Amari Cooper, WR, Dallas Cowboys ($6,600) – With 473 yards and 5 touchdowns in his last three games, I think we can all admit the Cowboys were right in trading for turned stud wideout Amari Cooper. Sure, the price of a first rounder seemed high for a player known to disappear for long stretches and multiple games at a time. But the talent seemingly never left his body, and his connection with Dak is real. He has topped 34 FanDuel points in 2 of his last 3 games, and has a chance to dwarf his current projections and value given his price of just $6,600.
Dante Pettis, WR, San Fransisco 49ers ($5,500) – RSJ's #1 waiver pickup Week 15, Dante Pettis previously roasted these same Seattle Seahawks just two weeks ago to the tune of 5-129-2 TD's. Pettis has now scored in 3 straight games in which he has 4 total touchdowns over that timeframe. Given their previous meeting and his propensity to find the end zone, he profiles as one of the better FanDuel value plays Week 15.
Tight End
Jared Cook, TE, Oakland Raiders ($6,300) – With the recent resurgence of Derek Carr, Jared Cook has now scored double digit FanDuel points in each of his last 4 contests, eclipsing the 100 yard receiving mark in his last two games and scoring a touchdown in three of four. With a dearth of talent at the skill positions, look for Carr and Cook to continue to connect against a crumbling Cincinnati squad (alliteration game on point).
Evan Engram, TE, New York Giants ($5,200) – After missing consecutive weeks with a hamstring injury, Evan Engram seamlessly returned to the Giants lineup catching 3 balls for a team leading 77 yards. And while the matchup against the Titans is not the prettiest, Engram's pricing, combined with his talent and upside, make him a juicy, boom potential pick.
Defense
Minnesota Vikings DST ($3,900) – Miami travels to Minnesota Sunday as a touchdown underdog on the road. And while the Minnesota Vikings DST has not scored double digit fantasy points in any of their previous four contests, this matchup is ripe for the picking against a Dolphins team ranked in the bottom half of the league in terms of total sacks allowed and turnovers.
New York Giants DST ($3,500) – After back to back weeks of 18 and 17 FanDuel points, the New York Giants DST received no boost in their pricing entering Week 15's matchup at home against a Titans offense that ranks 27th in points per game. They've been our highlighted defensive suggestion each of the past two weeks, so hopefully the third time will again be a charm.
And that's a wrap for Fanduel Week 15 analysis. Remember to always look at the matchups and Vegas totals, which are always telling, and do not be afraid to admit they know more than you, because they usually do. Until next time, good luck and don't forget to tip me 10% of your earnings. Thanks in advance.
To contact me with any questions or general fantasy football discussion, please email me at redsocker45@gmail.com or tweet me ‪@AJGamballer‪.