Welcome back to FanDuel Picks Week 9, your one-stop shop for the best daily fantasy football advice. While we experienced some success Week 8 due to hitting on all of our high-priced targets, you really only make serious cash nailing your low priced options. And last week, our bargain bin selections were Halloween levels of scary bad. Our tight end selections (David Njoku and C.J. Uzomah), facing two of the worst defenses in the league (specifically, I remind you, against opposing tight ends), were both held without a catch. Jordy Nelson, supposedly taking over a larger share of the passing offense after the departure of Amari Cooper, caught one ball for 14 yards. A very Cooper-esque performance, oddly enough. After that horrifying performance, I needed to go back to the Frankenstein operating table and reassess my life. But it is onward and upward here, and we have had great success this season as a whole. So let's turn the page to Week 9. As a note, these picks are based on Sunday only leagues, so players on Thursday, Sunday night, and Monday night will be ignored.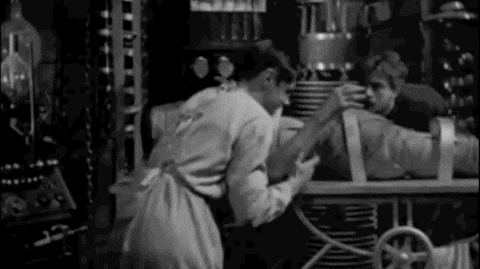 Quarterbacks
Cam Newton, QB, Carolina Panthers ($8,600) – Talk about a career resurgence! Cam Newton's comeback story this year reminds me of the ever-persistent attempts to reboot the Friday the 13th or Nightmare on Elm Street series. Only Cam's career looks more promising, and his appeal much higher. After throwing 16 picks with an 80.7 rating and a 59.1% completion percentage in 2017, Newton looks like a completely new quarterback, sporting a 13:4 TD:INT ratio with a 94.7 QB rating and a 66.4% completion percentage through seven games. His ground game even appears more productive, as he has 4 rushing scores this year, as opposed to 6 total in all of 2017. In Week 9, Cam gets a Bucs defense allowing the most points to opposing fantasy quarterbacks, and over the past five games have allowed a 16:1 TD:INT ratio, and an average of 27.42 quarterback points allowed.
Jared Goff, QB, Los Angeles Rams ($8,400) – Sometimes you fade a player into the mist. And sometimes you don't. With the LA Rams and New Orleans Saints having a projected game total of 59.5 (the highest so far this year, and a line that I could see rise to the 60's by kickoff), I strongly recommend you do not fade. The Saints actually boast one of the better run stopping defenses in the league, but allow the 3rd most points to opposing quarterbacks. And while Jared Goff has struggled recently, he seems to have put it back together the past two games, passing for 5 touchdowns and 0 interceptions. With a track meet and shootout brewing, I want the quarterback of the undefeated Rams leading my FanDuel team to first place.
Running Back
Todd Gurley, RB, Los Angeles Rams ($11,200) – Like the repetition of Happy Death Day, another FanDuel week, another Todd Gurley suggestion. But I thought you said the Saints boast one of the better run stuffing defenses?!?! Why would I waste $11,200 on that?!?! True, but Gurley also profiles as one of the best pass catching backs in the league, amassing 31 receptions for 351 receiving yards and 4 receiving touchdowns this year. And the Saints solid fantasy run defense can mostly be attributed to forcing teams to throw with them, deflating their actual rushing numbers allowed. As I mentioned above, this game could be played in the 40's for both sides, and I want as much exposure to the best fantasy player, and NFL MVP, that I can get.
Kareem Hunt, RB, Kansas City Chiefs ($8,500) – This little guy is shiftier than Chuck from Child's Play, and equally as deadly. With a positive game script for the KC run offense Week 9 (9 point road favorites), the Chiefs will likely turn to versatile sophomore Kareem Hunt to guide them to an easy victory in Cleveland. Hunt found the end zone again Week 8, and again received 20 touches, making me believe Andy Reid has turned a corner in the competency department. Cleveland has allowed the fifth most rushing yards per game, and the most rushing touchdowns, so Hunt could really take advantage of an inept Browns rushing attack.
Jordan Howard, RB, Chicago Bears ($6,200) – With the Bills starting Nathan Peterman (lol), the Bears project as a 10 point road underdog Week 9. Ball security and a ground and pound attack will be the keys to a Chicago victory, so look for Jordan Howard to command more offensive volume in Buffalo. Howard received 22 carries last week against the Jets in a game with a similar profile, and found the end zone as well. Look for similar volume this week as the Bears suck the blood and life out of the Bills offense.
Isaiah Crowell, RB, New York Jets ($5,700) – Isaiah Crowell seems to be game script dependent this year. And while the Jets find themselves on the road Week 9, they face a Dolphins team that projects as just a 3 point favorite. The Phins have allowed the third most fantasy points to opposing running backs this year, and have allowed the third most rushing yards per game this year. If the Jets can avoid turnovers and keep the game close as projected, Crowell could receive a high volume of New York's offense with its skill position players still hobbled and "shine" in his role as lead running back.

Wide Receiver
Adam Thielen, WR, Minnesota Vikings ($8,900) – Adam Thielen has been an absolute monster all season long, victimizing opposing corners more than the Cloverfield Monster victimized New York. Thielen now has 8 straight games with 100+ receiving yards. And not only does he rank first in the NFL in receiving yardage, he also ranks first in targets (96) and receptions (74), and ranks fourth in receiving touchdowns (6). In Week 9, Thielen faces Detroit's Nevin Lawson, and, per Pro Football Focus, he has the easiest corner matchup. He is a surefire WR1, per usual.
DeVante Parker, WR, Miami Dolphins ($5,800) – Welcome back from the dead! After leading the Dolphins in targets (9), receptions (6), and receiving yardage (134), DeVante Parker finds himself back in the land of fantasy relevancy. Sure, he is a year late, but better late than never! In Week 9, Parker faces a porous Jets secondary allowing the seventh most fantasy points to opposing wide receivers. With no other skill position players commanding looks on the Miami offense besides underneath stalwart Danny Amendola, Parker's weekly upside as a big play threat remains very high.
D.J. Moore, WR, Carolina Panthers ($5,300) – Allowing the second most passing yards per game and the second most points to opposing wide receivers, bargain basement option D.J. Moore looks to continue his solid rookie season. Moore has been more involved in the Panthers offense over the past four weeks, earning himself a spot in the starting rotation. And just last week Moore had his best game of the season, catching 5 of 6 balls for 90 yards (all team highs), adding 2 carries for 39 yards as well. If he can maintain that type of volume Week 9 against Tampa, he could really clown (pun intended) the NFL's worst defense.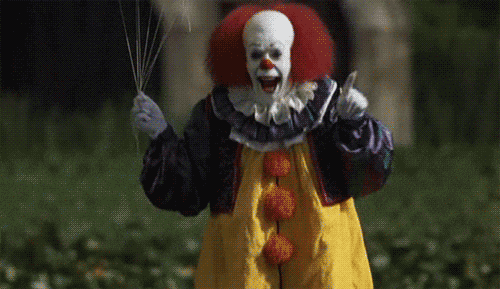 Tre'Quan Smith, WR, New Orleans Saints ($5,100) –  We need Saints offensive exposure this week. Sure, Alvin Kamara will see his touches on both the ground and through the air. And sure, Michael Thomas will likely see double digit targets. But Tre'Quan Smith could be the unheralded star of this Week 9 showdown when all is said and done. While Smith has yet to follow up from his Week 5 breakout performance (3 catches for 111 yards and 2 scores), Smith's 41 snaps Week 8 ranked second to just Thomas (51), and were 32 more than Cameron Meredith's 9 snaps for the Saints wide receiving corps. Locked in as the WR2 on the Saints, Smith drips with upside at $5,100 and will likely find himself on most of my FanDuel squads as he chainsaws his way through the Rams second.
Tight End
Jordan Reed, TE, Washington Redskins ($5,600) – Remember a few years ago when everyone considered Jordan Reed the second best tight end to Rob Gronkowski. That was fun. Reed's precipitous fall from grace has been a crushing blow to fantasy players as he has been wrapped up over the last few years more than the Mummy due to injury. But all is not lost this year! Just last week, Reed saw a whopping 12 targets. Sure, he managed a measly 38 yards on 7 receptions, but that is the type of volume we see out of the highest priced options, like Travis Kelce or Zach Ertz. In a game with shootout potential, I like Reed's upside.
David Njoku, TE, Cleveland Browns ($5,200) – I wanted to projectile vomit like Linda Blair in The Exorcist after seeing David Njoku's stat line last week. 0 catches on 0 targets for 0 yards after coming off back-to-back weeks with 50+ receiving yards and a touchdown. In Week 9, Njoku faces the high-flying KC offense as nearly double digit underdogs. Baker Mayfield will likely be throwing all Sunday, meaning the Browns skill players in the passing offense could all experience an uptick in volume.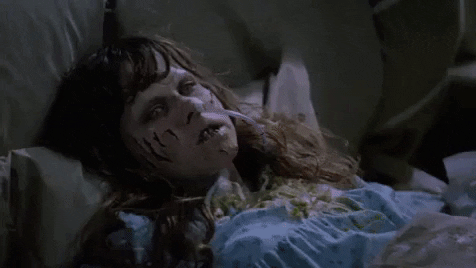 Defense
Chicago Bears DST ($5,400) – The Chicago Bears DST are back from the dead like Michael Myers after making an appearance on the Week 8 FanDuel picks. As you faithful followers know, I never suggest taking high-priced Defense options in DFS, especially the highest priced option that is priced equivalent to a high-upside, low-priced skill position player. But the scariest thing you may see this Halloween season is Nathan Peterman's performance against an unrelenting Bears defense.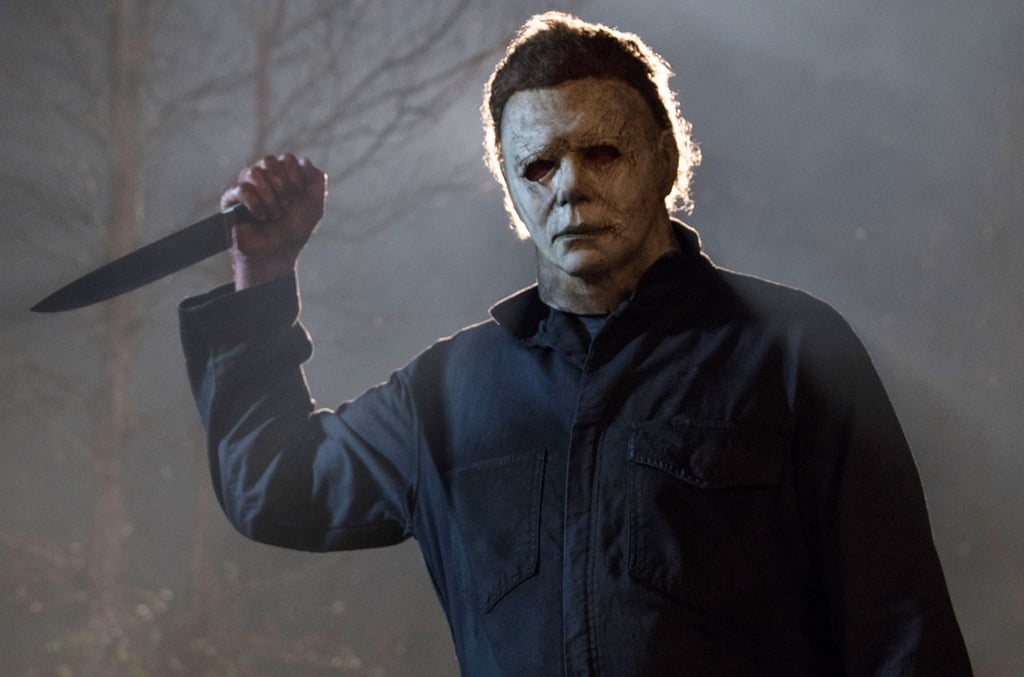 Kansas City Chiefs DST ($3,900) – While ranking in the bottom third of the NFL in terms of points allowed per game, and second to last in total yards allowed per game, the Kansas City Chiefs DST still has the ability to provide solid floor fantasy totals due to their dynamic pass rush that ranks second in sacks. The Browns offense has allowed the most sacks this year, and with the Browns projected as a 9 point home underdog, Mayfield should be in the shotgun all Sunday, which is where the Chiefs defense will thrive. Just like the Babadook, once you let the Chiefs into the backfield, they'll take the soul of your quarterback.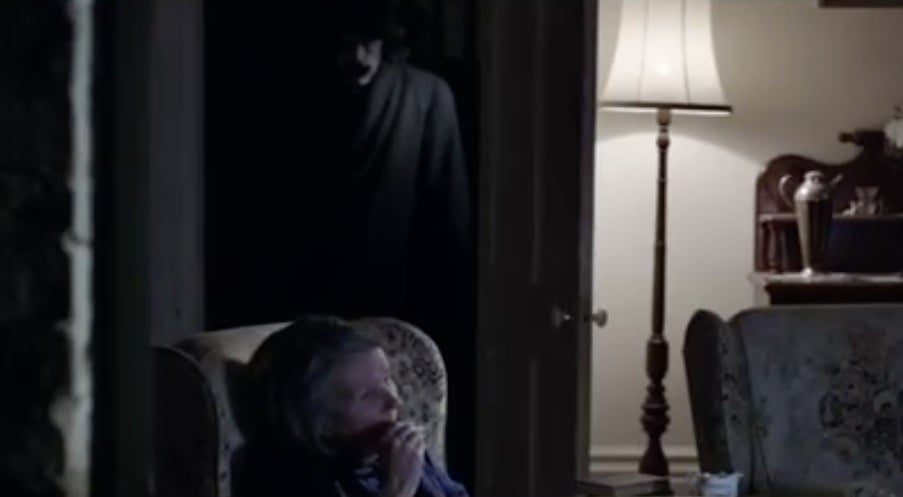 And that's a wrap for Fanduel Week 9 analysis. Remember to always look at the matchups and Vegas totals, which are always telling, and do not be afraid to admit they know more than you, because they usually do. Until next time, good luck and don't forget to tip me 10% of your earnings. Thanks in advance.
To contact me with any questions or general fantasy football discussion, please email me at redsocker45@gmail.com or tweet me ‪@AJGamballer‪.