Player Stock Ticker
Albert Wilson a YAC Monster Worthy of High Week 7 Waiver Wire Consideration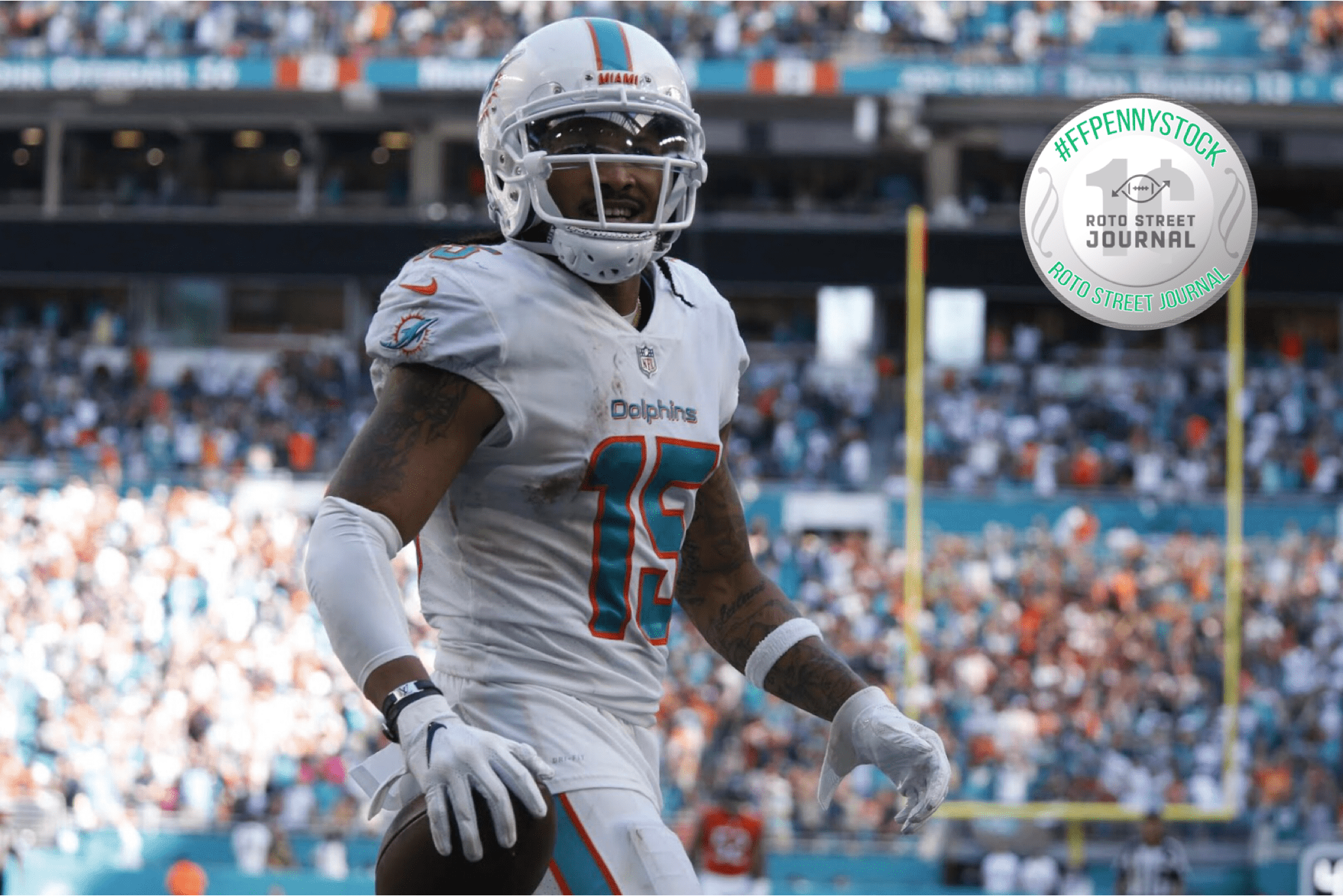 Fresh off a 30 FP explosion, Miami WR Albert Wilson (10% owned) needs to be high on fantasy owners' Week 7 Waiver Wire Radars. The speedster turned his 9 targets into six catches, 155 yards and two TDs, the vast majority of which came after the catch. Yes, many label him a boom-or-bust style guy, and they're not necessarily wrong. Yet, despite trailing both Kenny Stills and Danny Amendola in offensive snaps, Wilson ranks first in receptions (32), yardage (359), and scores (4). Though he's unlikely to top this outburst, Wilson's role seems likely to only grow further. He'll bring week-swinging upside to FLEX spots, and is worth a quality waiver bid. 
In fact, Wilson's topped double-digit FPs in 3/6 contests (12, 20.4, and 30), something "No.1" Stills has done just once since Week 1. At minimum, these two should be swapped in your Rest of Season WR Rankings.
As was clear on his 75 and 43 yard scores, Wilson has excellent run-vision and breakaway ability. On both scores, he took small dump offs the distance by making a few men miss and then hitting his 4.43 speed gear quickly.
These type of plays prove Wilson is a perfect for Adam Gase's screen-heavy game that prioritizes high-percentage plays and run-after-catch chances. No wonder Gase shelled out what seemed to be an absurd $14.5 milion for Wilson, who was also highly-coveted by screen-game maestro Matt Nagy. Moreover, it's no coincidence Wilson's highest 2018 usage came while the team was trying to protect Brock Osweiler, who seems to have forged that coveted "second-team bond" with Wilson. With Ryan Tannehill's timetable currently "playing again in 2018," Osweiler seems bound for more starts.
In sum, many will label Wilson too boom-or-bust to pay up for. While Wilson is bound for some duds, this pass-catching corps isn't nearly as "crowded" as the other sites make it sound. Gase is a bright-enough offensive mind to ride what's working, and that's clearly Wilson. He's worth a stash, at minimum.