Player Stock Ticker
Jimmy Graham Disappears While WRs Flourish… Typical Green Bay Offense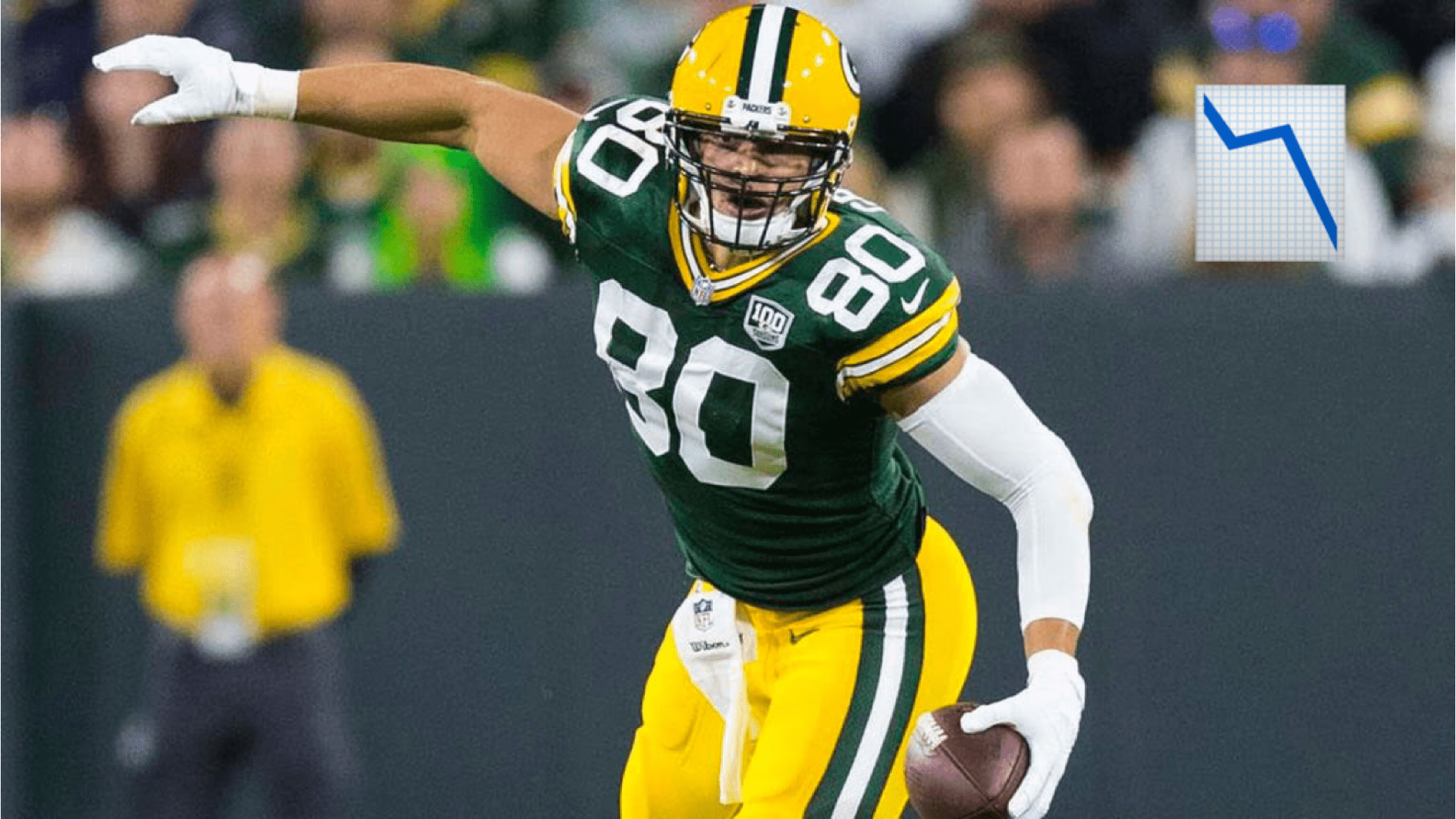 Jimmy Graham's Preseason Week 2 score duped me. Prior to this one catch, I was significantly lower than Graham on the "Expert Consensus Rankings" due to Green Bay's historic lack of TE Usage. However, I fell prey to the "6'7 Red Zone Monster & QB who puts the ball wherever he wants" Narrative… and it may have been a mistake. Though early, Graham hauled in a team-low 8 of Rodgers 286 yards (3%) while watching Randall Cobb (9-142-TD), Davante Adams (5-88-TD), and Geronimo Allison (5-69-TD) all explode. While he does indeed carry monstrous TD upside still, Graham is once again appearing like a score-or-bust option — typical of Mike McCarthy's scheme.
So much for Rodgers' praise of Graham: "If they see it how I see it, they're probably going to get the ball." The stud QB has always preferred peppering his wideouts, and this was clearly the case in his heroic 24-23 comeback versus the Bears. Rodgers had previously said he expected to use Graham beyond the Red Zone, which could still be the case. But this effort wasn't promising.
Meanwhile, Cobb was flatout dominant in the intermediate game. He racked up YAC all night, including the game-winning 75 yard TD, and seems to be a major cog in this attack. Once a "widely available" trade target, Cobb is looking like a major fantasy steal for owners who invested beyond Round 9.
Adams also flashed his game-changing breakaway speed and Red Zone abilities, and seems likely to be pay off his WR1 price tag as long as Rodgers is under center. Even Allison has some real potential as the third option, as Green Bay's top-three WRs consistently have topped 80+ targets. This much pie from the league's best QB is well worth a Waiver Wire stab.
All meaning to say, if Week One is any indication, Rodgers' chemistry remains far stronger with his WRs than TEs. Don't overreact and sell Graham for nothing, but the cause for concern is very high.