Welcome to the very first edition of Start, Stash and Stream where we break down the waiver landscape each and every week. Think of this kind of like dating. In the first category, you meet "the one", the love of your life, and you keep him/her forever. That's your Starter. Then you have the person you've known for a while, but you are confused and interested in your long term relationship prospects, both at the same time. That is a Stash. And then you have that Tinder date that serves a one-time purpose. There is your Streamer. So let's look back at Week 1 and see our prospects moving forward.

For you audio-based Fantasy Football addicts, tune in to our Week 1 review + Week 2 Waiver preview. Subscribe on iTunes. *We apologize for the audio issues*
Start
James White, RB, New England Patriots (49% Yahoo ownership)
Ted Ginn Jr., WR, New Orleans Saints (17% Yahoo ownership)
Geronimo Allison, WR, Green Bay Packers (13% Yahoo ownership)
Ryan Grant, WR, Indianapolis Colts (3% Yahoo ownership)
Brandon Marshall, WR, Seattle Seahawks (8% Yahoo ownership)
Benjamin Watson, TE, New Orleans Saints (39% Yahoo ownership)
Chicago Bears DST (49% Yahoo ownership)
While the Patriots loaded up their backfield this year, the one constant is always James White. White possesses both the running and pass catching capabilities that make him the perfect Swiss Army knife for Bill Belichick's versatile offensive schemes. He and Rex Burkhead were virtually dead even in snaps Week 1, and now Jeremy Hill is done for the year. Look for White to remain an integral cog to the Patriots machine — especially against Jacksonville's lock-down secondary… Speedster JuJu Smith-Schuster just electrified the Browns to the tune of 119 receiving yards. Ted Ginn Jr. profiles similarly to Smith-Schuster, and the Browns will not have an answer for Ginn's lightning fast speed in the Superdome… Geronimo Allison kept pace with Davante Adams with 8 targets and put up a very solid 5-69-1 line in return. Even though he'll battle Randall Cobb for Packers' WR2 status, Aaron Rodgers' top 3 wide receivers have had at least 80 targets since 2015… Andrew Luck looked reallllll good Sunday throwing for 319 yards and 3 touchdowns. With TY Hilton getting the Josh Norman treatment, Ryan Grant could see an uptick in usage after catching 8 of 9 balls for 59 yards and playing in 65 of 82 snaps…Although the Chicago Bears DST got bent over by Aaron Rodgers in the second half, Khalil Mack was dominant and showed why the Bears traded for him. The Seahawks pathetic offensive line allowed 6 sacks against the Broncos and now have to travel to the Windy City without Doug Baldwin.
Stash
T.J. Yeldon, RB, Jacksonville Jaguars (16% Yahoo ownership)
Austin Ekeler, RB, Los Angeles Rams (17% Yahoo ownership)
Phillip Lindsay, RB, Denver Broncos (5% Yahoo ownership)
Javorius Allen, RB, Baltimore Ravens (3% Yahoo ownership)
DeSean Jackson, WR, Tampa Bay Buccaneers (26% Yahoo ownership)
Tyrell Williams, WR, Los Angeles Chargers (19% Yahoo ownership)
Cole Beasley, WR, Dallas Cowboys (8% Yahoo ownership)
Chris Godwin, WR, Tampa Bay Buccaneers (30% Yahoo ownership)
Phillip Dorsett, WR, New England Patriots (4% Yahoo ownership)
John Brown, WR, Baltimore Ravens (20% Yahoo ownership)
Eric Ebron, TE, Indianapolis Colts (34% Yahoo ownership)
Quincy Enunwa, WR, New York Jets (7% Yahoo ownership)
Dede Westbrook, WR, Jacksonville Jaguars (16% Yahoo ownership)
Nyheim Hines, RB, Indianapolis Colts (5% Yahoo ownership)
Leonard Fournette seems perpetually plagued by the injury bug, and T.J. Yeldon continues to impress in his short time roles. If Fournette's nagging hamstring injury continues, Yeldon immediately enters the RB1 conversation…Speaking of immediately entering the RB1 conversation, Austin Ekeler totaled 126 yards Week 1 on just 10 touches, adding a touchdown. The supremely talented Melvin Gordon should continue to get the lion's share of carries, but Ekeler will continue to hold PPR value, and much, much, much more if Gordon goes down…The curious case of Phillip Lindsay will be something to watch in the coming weeks. Everyone thought Royce Freeman locked down the lead back spot, but a timeshare developed Week 1 as he and Lindsay nearly shared the exact amount of snaps, while Lindsay out gained Freeman (102 to 71) and out touched him (18 to 15). This will be a situation to monitor indeed…Chris Godwin would appear higher on this list if we had more certainty regarding DeSean Jackson's concussion from Sunday. Godwin did, after all, more than double Jackson's snap count (46 to 20)…Another New England Patriot, Phillip Dorsett makes a great stash after tallying the second most wide receiver snaps last Sunday, and hauling in all 7 targets for 66 yards and a score. The speedster can be deployed all over the field, and Josh McDaniels will continue to mix him into the fold in various spots and situations…Will the real Dallas Cowboys WR1 please stand up?!?!? Six different received logged double digit snaps for the Boys Week 1, but consistent slot man Cole Beasley led all wideouts with 39 snaps, and he also hauled in 7 of 8 targets for 73 yards. His connection and familiarity with Dak Prescott make him an interesting long term play…Quincy Enunwa looks like Sam Darnold's preferred target hog, out-targeting Robby Anderson 10-to-1.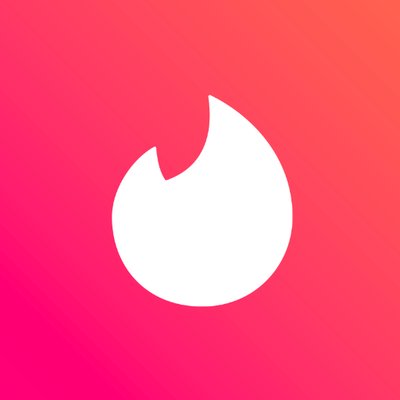 Stream
Tyrod Taylor, QB, Cleveland Browns (13% Yahoo ownership)
Ian Thomas, TE, Carolina Panthers (1% Yahoo ownership)
Case Keenum, QB, Denver Broncos (25% Yahoo ownership)
Jonnu Smith, TE, Tennessee Titans (2% Yahoo ownership)
New York Giants DST (6% Yahoo ownership)
Tyrod Taylor gets the same New Orleans Saints defense that just allowed over 450 yards of total offense and 5 total touchdowns to Ryan Fitzpatrick. In this super plus matchup, I would stream him with confidence…No Greg Olsen, no problem? The Panthers gushed over Ian Thomas during camp and now the rookie gets to demonstrate his talents on the field after Carolina lost Olsen to injury. Temper expectations for the short term, but with a potential heavy volume coming his way, Thomas could find himself in the start category next week…Case Keenum looked very competent in his Broncos debut, throwing for over 325 yards and 3 scores Week 1 against Seattle. A home date with a less than foreboding Oakland defense should present even less problems… The Cowboys might be the offense to stream against this season and they get the New York Giants DST this week. The Cowboys have failed to score over 9 points in five of their last nine games. Their offensive line is a mess, their wide receivers are a mess and their quarterback might be bad… For more streamers, click here.
Others, for those of you in leagues with your grandmothers and pets (50-60% Yahoo ownership)
Keelan Cole, WR, Jacksonville Jaguars (55% Yahoo ownership)
Tyler Lockett, WR, Seattle Seahawks (51% Yahoo ownership)
Jared Cook, TE, Oakland Raiders (52% Yahoo ownership)
Kenny Golladay, WR, Detroit Lions (53% Yahoo ownership)
Mike Williams, WR, Los Angeles Chargers (60% Yahoo ownership)
RSJ LOVES Keelan Cole. Sure he failed to impress Week 1, but he has the talent to really break out…While Doug Baldwin is out the next few weeks, Tyler Lockett has a real chance to lock down the WR1 spot in Seattle…Nine catches for 180 yards! Hellllooooooooooooo. Jared Cook might have hit the megamillions with John Gruden as his coach, and can be trusted as a TE1 for the remainder of the season. 
Good luck finding these diamonds in the rough. Remember, some stashes can immediately become starts, so always stay updated with RSJ, as we will always provide the latest and greatest info.
To contact me with any questions or general fantasy football discussion, please email me at redsocker45@gmail.com or tweet me ‪@AJGamballer‪.