Player Stock Ticker
Patrick Mahomes Peppering Tyreek Hill, Proving WR1 Alpha-Status Over Sammy Watkins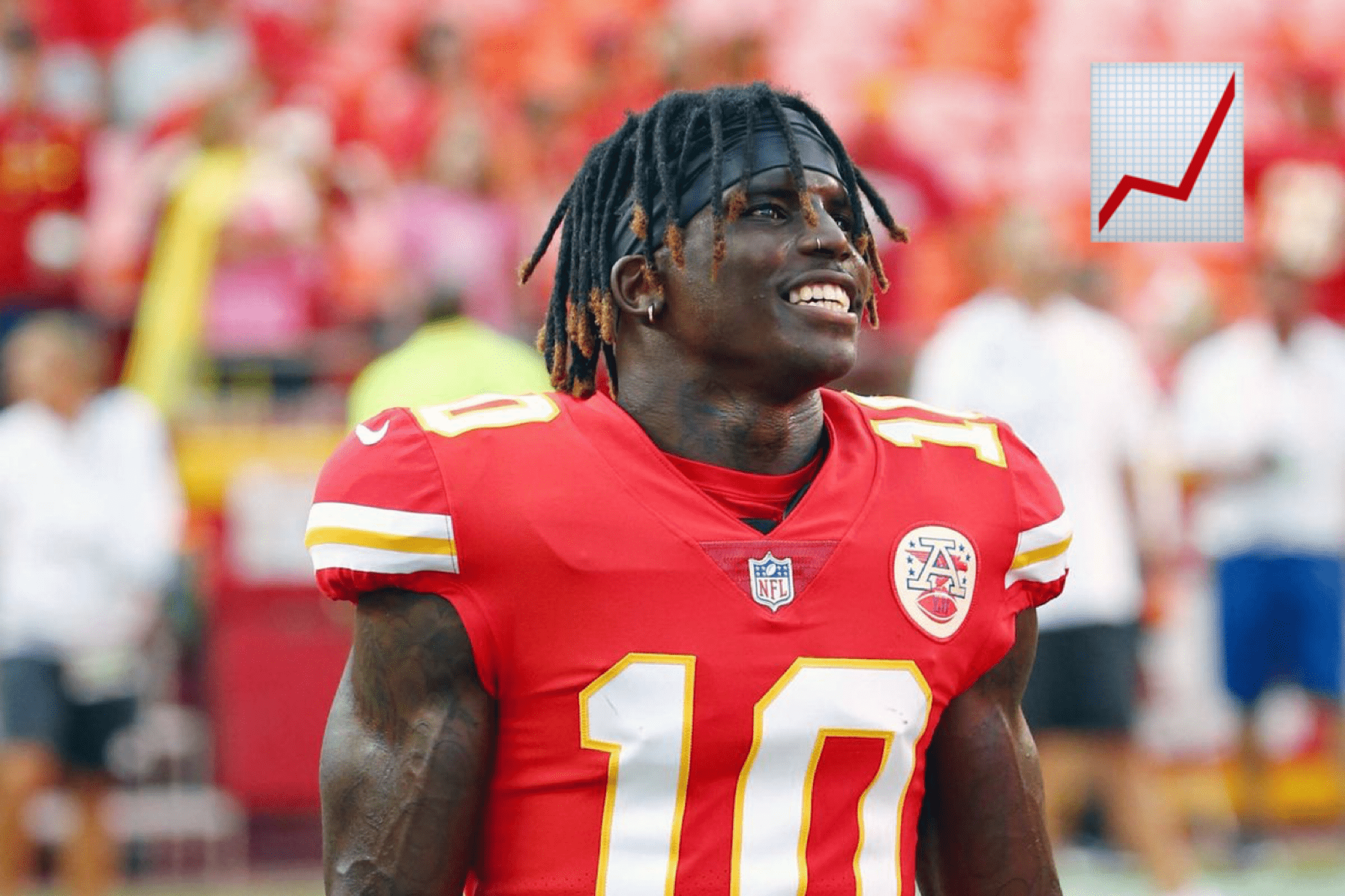 Back in OTAs it seemed like Sammy Watkins was Patrick Mahomes preferred target. Andy Reid was "moving him all over the place" and he was showing off his elite athleticism and sticky hands — in shorts. Now with the pads strapped and training camp well underway, it looks like Tyreek Hill has separated himself from Watkins. "The ball at Chiefs training camp has gone more to one starting wide receiver, Tyreek Hill, than the other, Sammy Watkins," said ESPN's Adam Teicher.
Chiefs OC Eric Bieniemy doesn't seem too worried about Mahomes and Watkins' lack of immediate chemistry. "Camp is all about finding your rhythm, making sure we get in sync together,'' Bieniemy said. "When it's all said and done, Sammy is doing a heck of a job. He's doing a great job. He's accepted the challenge because we're not just playing him at one position He's accepted the challenge of learning all three across the board. We want versatile football players.''
But not only has Mahomes favored Hill during practice, he also caught two balls to Watkins' zero in one less snap during their first preseason game. Hills' blazing speed and Mahomes' rocket arm is a match-made in fantasy football heaven, and it looks like after a slow start, the two are clicking. Don't follow the sheep into thinking Hill is going to falter — he's going to be just fine. The Wolf has Hill as his WR11 (+3 vs ECR).
For more news and analysis, visit and bookmark our Fantasy Stock Watch.