Player Stock Ticker
NFFC ADP Analysis: Wide Receivers
Hello everybody and welcome back to another installment of NFFC ADP Analysis. This week we're going to be looking at the wide receiver position. Keep in mind that NFFC drafts are full point PPR leagues so possession receivers might be getting more love than big play guys. I'm going to separate players out the same as I did last week with RBs by round as opposed to by tiers with the QBs, again because of the volume of players and how they get taken.
Rounds 1-2
Antonio Brown 6
DeAndre Hopkins 8
Odell Beckham Jr. 10
Julio Jones 14
Michael Thomas 15
Keenan Allen 16
Davante Adams 18
AJ Green 19
Mike Evans 20
So as opposed to the running backs who are all over the first round (and really show up a ton in the second round as well), we really don't have a ton of wide receivers going in the first two rounds. In particular, the first round is running back dominant with only Antonio Brown and DeAndre Hopkins guarantees to go there (probably Odell Beckham also). What that means is that most people are starting out with a running back in the first round and following that up with a wide receiver in the second. It's a balanced strategy and I can't argue against it, but as I said last week, I wouldn't do it. I want to start out with 2-3 RB in the first three rounds without a doubt because that position dries up so fast and I don't have a ton of confidence in the top tier receivers.
I want to minimize my risk in the first two rounds and really, how many of these receivers are safe? Antonio Brown is a model of consistency and a steal at pick 6 in my opinion (he was going as high as 1 overall the past handful of seasons and he's done nothing to give up his top status). After Antonio, however, we get DeAndre Hopkins who had a huge year but was drafted much lower last season because he was miserable the year before, he's a tough first round pick to feel great about (although he could very well be worth it), Odell is coming off of an injury, Julio Jones has never met the end zone, Michael Thomas seems fine but I'm not sure how much upside there is, Keenan Allen finally stayed healthy – good luck relying on that happening again, Davante Adams could well be a beast but he's being picked here on potential more than proof, AJ Green hasn't stayed healthy for a full season in a bit and Andy Dalton sucks knob, and Mike Evans was a disappointment last year and already lost his starting QB for 3 weeks.
I'm not trying to say that these players are all bad, because that isn't true. I'm just pointing out that they almost all come with more risk (or at least more perceived risk) than the top end wide receivers in previous years. This is why I'm steering far clear of all of these players unless you get one at a discount. I actually like the bottom end of this list Adams, Green and Evans the best based on ability versus draft position and if one of these players slides to me in round 3, I'm probably pulling the trigger over a running back there, but otherwise my advice is to avoid this tier and set yourself up at running back and then hope we pick some sleepers who blow up in the next couple of tiers.
Rounds 3-4
Adam Thielen 27
Tyreek Hill 28
Doug Baldwin 29
TY Hilton 31
Stefon Diggs 32
Amari Cooper 37
Larry Fitzgerald 38
Allen Robinson 41
Josh Gordon 42
JuJu Smith-Schuster 43
Demaryius Thomas 44
Brandin Cooks 45
Golden Tate 48
Okay, so there's a ton of wide receivers going in this area of the draft and I feel like you can get guys here who have upside as well as guys who are just steady bankable assets. Realistically, that's what I'm going to look to do. Depending on your league settings, I think some leagues can get away with taking 2 RB and 2 WR over the first four rounds, while I'd rather go with 3 RB to 1 WR. Either way, if you're going RB heavy like myself, I'd recommend taking one steady wide receiver and two upside shots throughout rounds 3-7. It just comes down to personal preference.
If you want your steady guy in rounds 3-4 then I'd look at Doug Baldwin (he's my favorite pick out of this area because he's steady and I think he has some sneaky upside as the far and away best target on an awful Seattle team that will be throwing a ton out of necessity). Others to consider are the ageless Larry Fitzgerald, Demaryius Thomas and Brandin Cooks (okay, Golden Tate is fine too, but I just have an inexplicable hate for him, he always sucks when I have him on my team and he's great when my opponent is using him against me).
For the high upside hopefuls, I think you can take a chance on TY Hilton if you think Andrew Luck will be back, Stefon Diggs with the addition of Kirk Cousins, Allen Robinson coming back from injury and Josh Gordon as he has always flashed top level upside in limited playing time.
Guys I would just flat out avoid here are Adam Thielen, Tyreek Hill and JuJu Smith-Schuster. While I think the change to Cousins helps Diggs, I don't necessarily feel the same way about Thielen. Theoretically Hill will benefit from the young arm in Patrick Mahomes and if Mahomes locks on to him, he certainly might, but I generally don't like putting a ton of faith in players like Hill who sprinkle in 30 point games along with a bevy of stinkers, certainly not at the ADP price he costs. Finally, JuJu looked good last year and lost some competition with Martavis Bryant leaving but I just don't see enough production as a #2 (really #3 if you count LeVeon Bell) receiver on the Steelers. He should be fine, but I don't love Big Ben and there are bigger mouths to feed.
Rounds 5-6
Alshon Jeffery 52
Jarvis Landry 53
Marvin Jones 57
Sammy Watkins 63
Michael Crabtree 64
Julian Edelman 65
Corey Davis 67
Devin Funchess 70
There aren't a ton of receivers going in this portion of the draft. Hopefully you can snag somebody from the previous tier in round 5 as that would be ideal. Otherwise, I think you're looking at mostly mediocrity here. I feel like Michael Crabtree is underrated every year and I actually like his spot on the Ravens better than when he was sharing with Cooper on the Raiders. I'm definitely targeting Crabtree in this area as a steady play who could surprise. Otherwise, Jarvis Landry will get you catches (as will Julian Edelman upon his return) so they aren't terrible in a PPR and Corey Davis offers upside based on talent (his own and Marcus Mariota's).
Rounds 7-8
Pierre Garcon 74
Cooper Kupp 76
Will Fuller 78
Chris Hogan 79
Robert Woods 82
Emmanuel Sanders 83
Jamison Crowder 85
DeVante Parker 88
Randall Cobb 95
Hell yes! This is my spot right here. I will be living in this part of the draft for my wide receivers for sure. This is the sweet spot where I feel like the running backs suck and there are upside wide receivers that I have rated higher in my mind. I love Pierre Garcon as the top option in San Francisco, I think some good things can come from that (and he was looking great before injury last year). Chris Hogan is going to be a stud for at least 4 weeks to start the season as the featured receiver in New England and he may keep a strong role even after. I've heard that Jamison Crowder is already clicking well with Alex Smith and he has stood out over the past few years when he wasn't supposed to be the guy, I like him here. Randall Cobb is back to relevance with no Jordy Nelson as Aaron Rodgers has always liked to spread the ball around to multiple receivers. Finally, I want to make a cross-sport reference here – does anybody remember JD Drew? Every year I drafted JD Drew in fantasy baseball because he was a top pick and super talented and I just knew he was going to be the man. Well, for the most part, every year he got hurt and sucked a chode. Every year except for 2004 in Atlanta – the one year I didn't draft the son of a bitch! Well I'm not going to get JD Drewed on DeVante Parker! Say whatever you want after he's burnt me the past two years – he can get his lighter ready for me again. I just can't quit DeVante!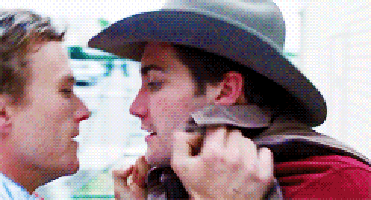 Rounds 9-10
Marquise Goodwin 99
Nelson Agholor 100
Sterling Shepard 108
Jordy Nelson 112
Dez Bryant 113
Kelvin Benjamin 115
Robby Anderson 117
By this time you should be looking at getting your #4 receiver so you want somebody you can plug in every week. I like Sterling Shepard it's just a shame that Eli Manning is still his QB. Dez Bryant will either be a great pick here or suck depending on when and where he goes (although I expect his ADP to rise once he signs). Kelvin Benjamin could be fine as really the only option in town in Buffalo but then he was the only option in Carolina at times and failed to impress and now he has a mediocre rookie throwing to him. He's probably a bust candidate honestly but someone has to get the ball for that miserable team (especially if LeSean McCoy is out) and Benjamin is a large man so maybe… Robby Anderson should be a steal here but in theory Terrelle Pryor could be competition for him and there have been some rumblings that Anderson's off the field antics could be a problem for his playing time. I'll mention Jordy Nelson here because there's value in the role that Crabtree held in Oakland, although he's likely just done.
The Rest
Marqise Lee 123
Allen Hurns 129
Calvin Ridley 131
Kenny Stills 132
Rishard Matthews 133
Josh Doctson 139
Martavis Bryant 143
DJ Moore 144
Kenny Golladay 145
Cameron Meredith 149
DeSean Jackson 150
Tyler Lockett 155
Mike Williams 156
Paul Richardson 163
Ted Ginn 166
Michael Gallup 171
Dede Westbrook 174
Mohamed Sanu 182
Anthony Miller 187
Tyrell Williams 188
Donte Moncrief 198
Chris Godwin 199
Danny Amendola 200
Jordan Matthews 202
These are all of the fliers of which most will be trash, but that's okay. You just need one of these guys to hit and return top 6 round value and you're in great shape. Every roster should probably have one or two of these guys (if you're implementing my strategy of taking your running backs early then you probably want two of these guys to make up for the fact that you didn't start picking your starting wide receivers until later than most others). Just be ready to drop one of these guys and pounce on another receiver as soon as it looks like you've found gold. Do not waste a pick here on a guy like DeSean Jackson or Mohamed Sanu. You want high upside here not consistent mediocrity. Those are the kind of players you just pick up during the season to cover bye weeks, you want to draft potential league winners here. Guys that I'd give a good look to are Allen Hurns (the top option in Dallas and he's done it before), Calvin Ridley, DJ Moore (top drafted rookies always have a chance because of raw talent), Cameron Meredith (looked great with the Bears and has a hall of fame QB throwing to him now), Donte Moncrief (might be the most talented pass catcher on the Jaguars, if he ever puts it together) and Jordan Matthews (has had flashes of being good and should have a chance at some targets in New England for at least the first month).
***
My "ideal draft" is starting to come together as we get through these ADPs. I identified before that I wanted to take my QB somewhere in rounds 7-10. I also wanted to have 4 running backs by that time with at least 2 or 3 coming in the first three rounds. I identified a few guys in rounds 4-6 that I like at receiver (which is where I want to get at least 2 receivers) and my sweet spot in rounds 7 and 8 where I want to grab my #3 or 4 guy at the position. So basically I'm going RB early, WR in the early middle rounds, QB in the late middle rounds and we'll look at tight end next week to see where I think that fits in best. As usual, don't be afraid to holler at me below!