Player Stock Ticker
Vikings OC John DeFilippo Wants Dalvin Cook to 'Line up Anywhere'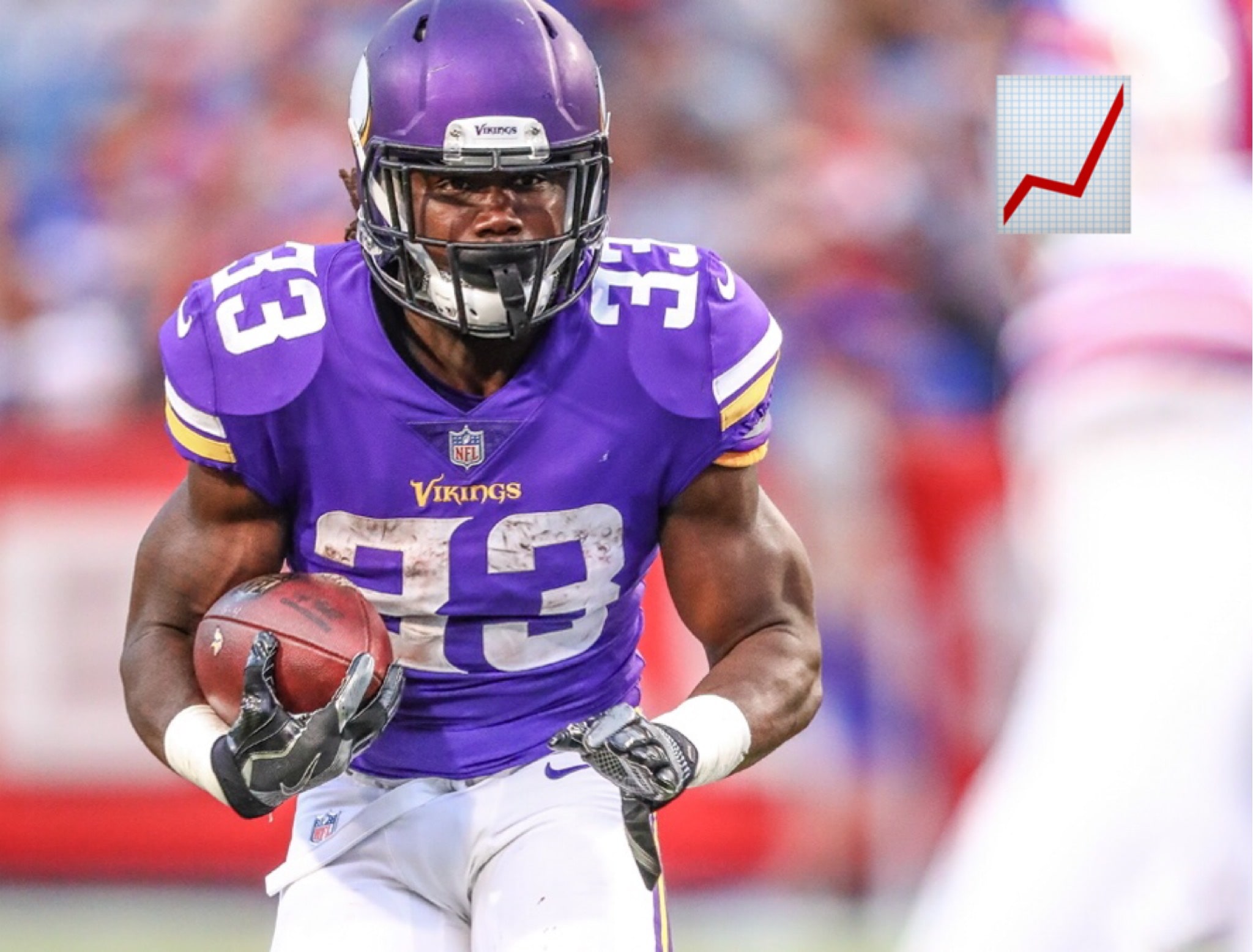 New Vikings offensive coordinator John DeFilippo has started to move Dalvin Cook around the line of scrimmage and especially out wide as a receiver in order to make things easier for the Vikings offense. Cook will look to build on his three-and-a-half game rookie campaign where he showed legitimate RB1 potential. If DeFilippo can turn Cook into an all-around back, his ceiling is limitless.
With Cook participating in full team drills on Tuesday, his hype train started to rev up. But after the internet caught wind of DeFilippo's comments, one could say the train is well on its way.
DeFilippo came from a similar scheme in Philadelphia, so there won't be much of a change from last year's offense which was led by Pat Shurmur. DeFilippo stated, "we're calling the run game pretty much the same." Which will make for an easy transition for his sophomore stud running back. He will add a few new wrinkles that should get Cook into a more favorable position to make plays.
"The thing we've tried to work with Dalvin coming in here is getting him outside the numbers a little bit, and getting him out wide, and getting him comfortable out there. Because we want our skill guys, our best players, and all of our players, to be able to lineup anywhere."
In his four games played last season, Cook recorded 11 receptions on 16 targets. If he stayed on that pace for a full 16 game slate, he would have totaled 44 receptions on 64 targets. It seems as though DeFilippo wants his talented running back to be targeted more in the pass game, which will then make life easier for Kirk Cousins. When a running back is split out wide, it exposes the defensive calls and shows the quarterback whether the defense is in man or zone.
Another wrinkle that DeFilippo wants to carry over from his time with Doug Pederson is the Eagles' no-huddle scheme. If they can keep Cook on the field against a tired defense that can't get the proper sub-packages in, it will make life even easier for the running back.
As of now, Cook is ranked as our RB9, right behind Kareem Hunt and Leonard Fournette — two players who he could easily leap over during the summer.