Player Stock Ticker
Vegas Meets Fantasy Football: How To Use NFL Week 15 Betting Odds To Set Your Fantasy Lineup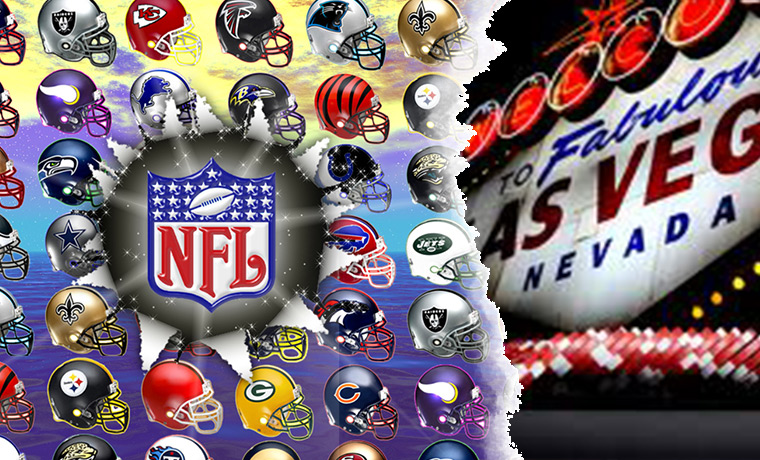 Quick, without thinking: what are the two best things about football? Easy: fantasy football and gambling. Well, and having something to do on Sundays. And chicken wings. And cheerleaders. And — ok, I'm getting carried away. Fantasy and gambling, that's what we settled on, right? Cool. Well much like peanut butter & jelly or 
Tom Brady
 & Gisele, your friend/fellow gambling degenerate Keegs is on a mission to combine two of the greatest things on planet Earth. How? Glad you asked.
Every week, we see the odds of NFL games all over the place. Seattle is 3-point favorites against Green Bay, the over/under for Pittsburgh/Cincinnati is set at 49.5, etc. Sure, you can use those to try and make a few bucks, but what about for fantasy? Believe it or not, gambling lines can tell you A LOT about who you should be trotting out there in your fantasy or even DFS lineup. So each week, I'm here to give you a handful of tips, based on the lines set by our buddies over in Nevada, that'll hopefully help you towards your ultimate goal of a fantasy football championship. Simple enough? Cool, let's get started.
Odds via Bovada.com
Team to Love: New Orleans Saints
New York Jets @ New Orleans Saints (-16); Over/Under 47.5
Key Points:
This game gives us Week 15's most lopsided spread, which is fitting with the 9-4 Saints taking on the 5-8 Jets. NO's offense has been on fire in their recent 9-2 stretch, and with Alvin Kamara expected to play after getting concussed in the 1st quarter of last week's loss to ATL, they shouldn't miss a beat.
Although the rookie Kamara has been phenomenal, we shouldn't forget about Mark Ingram, who has the 3rd-most fantasy points among RBs since the Saints traded Adrian Peterson, trailing only Kamara and Le'Veon Bell. Especially with Kamara still possibly not 100%, Ingram could have a huge role in this one.
The Jets have also allowed the 6th most fantasy points to WRs this season, which really gets me excited about New Orleans' talented receiving core, most notably Michael Thomas.
Willie Snead has been a massive disappointment since his return from suspension in Week 4, opening the door for increased production from guys like Ted Ginn, Jr. and Brandon Coleman. I see Ginn as a boom-or-bust flex play against NYJ's shoddy secondary, but I'm most intrigued by Thomas. He's put up double digit fantasy points every game since Week 6 and has been able to find the end zone the past 2 weeks, so he shouldn't have trouble producing against a secondary that let a Trevor Siemian-led offense drop 23 points and 200 yards through the air. And as long as the wideouts are producing, Drew Brees will continue to be a top QB option for the fantasy postseason.
Team to Hate: Houston Texans
Houston Texans @ Jacksonville Jaguars (-11.5); Over/Under 39
Key Points:
Already on their backup QB, Houston will now move on to their #3 with Tom Savage exiting last week's game with a pretty brutal concussion. T.J. Yates will now take over starting duties, and with just 7 starts under his belt in his 7 year career, it'd be silly to expect too much from him.
As if this week wouldn't be tough enough for Houston's offense, they'll have to go up against arguably the best defense in the NFL, and on the road to boot. The Jags lead the entire NFL in passing yards, scoring, and sacks, and they're 2nd in total yards allowed and INTs. With one of the best CB duos in the league — Jalen Ramsey and A.J. Bouye — combined with possibly the strongest pass rushing tandem — Calais Campbell and Yannick Ngakoue — they could easily make life hell for the inexperienced QB.
Even the Jags run defense, statistically their worst area, is above the league average. Only 10 teams in football have allowed less fantasy points to RBs than Jacksonville.
Obviously Tom Savage hasn't played like a superstar this season — far from it, really — but he certainly has had more experience leading this offense than Yates. Yates had a solid showing in his relief appearance last week, throwing for 175 yards and 2 TDs, but virtually all of that came when targeting DeAndre Hopkins. That worked for a while against San Francisco, but even they began to pick up on this tendency and made it a priority to lock down Hopkins in the later portion of the game. And now facing the best secondary in football, Hopkins will likely be locked down yet again, leaving Yates to find production elsewhere in Houston's shallow receiving core. Hopkins could possibly squeak out a long catch or two, and Lamar Miller remains a decent RB2/Flex play on talent alone, but I'm looking elsewhere this week if at all possible.
Game of the Week:
New England Patriots (-3) @ Pittsburgh Steelers; Over/Under 54
Key Points:
There are a handful of other games that could've taken this spot — LA/Seattle, for instance — but this game just screamed fantasy points. Just looking at The Wolf's Week 15 rankings, you've got the QB1, QB2, RB1, RB15, RB19, WR1, WR18, and TE1, all playing in a game that could very well decide the AFC's #1 seed. Should be a doozy.
One of the safest bets in football is the Patriots coming off a loss — Tom Brady has only endured 9 "losing streaks" as New England's starter, and 8 of those were just 2 consecutive losses. And coming off a clunker by his standards last week in Miami, expect Tom to be on his A game, especially with Rob Gronkowski returning to the field.
And for Pittsburgh, you already know about the Killer B's. Ben Roethlisberger is coming off his 3rd career 500-yard game, Le'Veon Bell is having yet another All-Pro year, and Antonio Brown is slowly but surely creeping into many people's MVP discussion. Others make an impact on this talented offense, but none can match the production of these 3 superstars.
One matchup I'm particularly excited for in this one is Brown vs. the Patriots secondary. AB will likely see a lot of Malcolm Butler in this one, but it's impossible to ask one guy alone to lock down a guy like Antonio Brown. In his last 4 games alone he's got 39 catches for 627 yards and 6 TDs — many receivers would call that a good season. But the Pats have been a whole different beast defensively since their historically bad 2-2 start. From Week 5 up to last week's loss they hadn't allowed more than 19 points in a game, and both Butler and Stephon Gilmore have improved significantly in pass coverage. Since missing Weeks 5-7 with a concussion, Gilmore has become one of New England's most reliable cover corners, and has risen to #21 in PFF's CB rankings with a season grade of 84.3. By now, you know who you should be starting — for Pittsburgh, it's Ben, Bell and Brown, with Martavis Bryant and JuJu Smith-Schuster also presenting interesting Flex options if you've got them. Bryant has been the top performer of the 2 in recent weeks, but JuJu carries a bit more upside into this matchup. And for NE, you've got Brady, Dion Lewis and/or Rex Burkhead, Brandin Cooks, and Gronk. Chris Hogan returned last week but had a minimal role in the offense, so I'm not supremely confident in him just yet. And one more thing to keep in mind: yes, Gronk has had some rest and is still The Wolf's TE1 this week, but the Steelers have allowed the least fantasy points in football to opposing TEs.
 Honorable Mentions:
Green Bay Packers @ Carolina Panthers (-3); Over/Under 47
Typically in this section I'll pick matchups with 1 team I'm high on, but with Aaron Rodgers now returning from injury this week, I can't ignore that the Packers offense could be right back on track. Rodgers has been cleared to play and will hope to lead Green Bay to a 3-0 finish to end the year at 10-6; it still may not be enough to sniff the postseason, but it's possible. And this week's matchup against 9-4 Carolina and their 5th-ranked D is just the start. Rodgers should give a huge boost to the offense despite the tough matchup, and I'm very high on both Devante Adams and Jordy Nelson in this one — primarily Nelson after seeing this:
Aaron Rodgers on Jordy Nelson: "I know there's a lot of juice left in 87. I'd like to fill that up this week."

— Zach Kruse (@zachkruse2) December 14, 2017
In the backfield for GB, after outsnapping Aaron Jones 50-8 a week ago, rookie Jamaal Williams has firmly cemented himself as the Packers go-to back, and he should be in your lineups after his 118 total yards and 2 TDs against Cleveland. As for Carolina, you know the risk you're taking with Cam Newton. He's topped 25 fantasy points almost as many times as he's dropped below 15, but especially against Green Bay's 24th ranked pass D, I'm taking the chance on him. Christian McCaffrey has been one of the better duel-threat RBs in football this season, but with Jonathan Stewart's recent surge (5 TDs in the last 3 weeks), I'm leaning towards riding that hot hand at this point in the season. And finally, with Green Bay allowing the 5th most fantasy points to WRs, I like Devin Funchess to have a big week as well.
Cincinnati Bengals @ Minnesota Vikings (-11); Over/Under 42
It feels like nobody's talking about Minnesota. Right? Maybe it's because Case Keenum's their QB, or that there have been more exciting stories in the NFC this year with teams like Philly and New Orleans, but the Vikes are putting together a hell of a year. It's mostly been on the back of their defense, which ranks in the top 5 in total yardage (3rd), passing yardage (5th), rushing yardage (2nd), and scoring (3rd). Xavier Rhodes is developing a reputation as the league's top shutdown corner, and Everson Griffen is 3rd in the league with 13 sacks through 13 games. But you don't jump out to a 10-3 start without at least a decent offense, and they've got one brewing in the Twin Cities. Keenum isn't exactly a phenomenal start this week against a Cincy D that's allowed 1 or fewer TD passes in 5 of their last 6 games, but he's still The Wolf's QB7 this week, ahead of guys like Matthew Stafford and Jared Goff. And with weapons like Adam Thielen and Stefon Diggs in his receiving core, #3 and #31 in the league in receiving yards, it's hard not to have a half-decent game, especially at home. But in particular here I'm eyeing the backfield, as the Bengals have allowed the 4th most fantasy points to running backs this year. 2017 has been a steady back-and-forth in the Vikings' backfield since Dalvin Cook  tore his ACL, with Jerrick McKinnon and Latavius Murray both making compelling cases to be the team's lead back. McKinnon has been the guy as of late, outsnapping and outscoring Murray the last 2 weeks, but he hasn't necessarily blown him out of the water. The Wolf has Murray as his RB25 this week, 5 spots ahead of McKinnon, so he's banking on another switch from those two, but either way, one (or both) of these backs should have a strong day against a lackluster Cincy run D.
Any other odds we should be keeping an eye on? Let me know on Twitter, and make sure to consult the Roto Street Journal for all your fantasy football needs.