Quarterbacks
Top Shelf

Russell Wilson ($7,300) – Of the elites, I like Wilson the most here. The Rams were just in a shootout with Wentz and the Eagles, and Russ still put up his points against the leagues best defense.

Retail Price

Cam Newton ($6,400) – Now that Cam is running again, his fantasy value follows suit. He's got the Panthers on a roll and a home game against the Packers is a plus matchup for him.
Jimmy Garoppolo ($6,300) – His salary keeps on rising as he keeps winning. He put up solid stats last week and now welcomes the bad Titans defense into San Francisco.

Bang For Your Buck

Blake Bortles ($5,700) – Don't look now, but Bortles' last three games have scored 23-28-18 respectively. The Jags offense is rolling, which is quite the opposite of Houston and their defense. Never thought we'd get back here but Bortles is a great play this week.
Tyrod Taylor ($5,500) – Taylor missed last week's Snow Bowl (probably for the better) and looks on track to play against Miami. The Dolphins just won their Super Bowl, so you can all but expect a let down game versus a very hungry Buffalo team fighting for the playoffs.
Running Backs
Top Shelf

Le'Veon Bell ($9,300) – As I said last week, Le'Veon Bell is always in play. His performance last game is exactly why.
Alvin Kamara ($8,600) / Mark Ingram ($8,200) – Similar to Bell, these Saints backs (Kamara in particular) are too talented to ignore each week. Make sure to check Kamara's status after his concussion, but if he's in he'll be ready to rip.
Leonard Fournette ($7,500) – We love RBs who are big home favorites, and Fournette is in that mold. He looked healthy again and like the RB we saw earlier in the season. The Jags have a lot of intriguing weapons this week.

Retail Price

Rex Burkhead ($6,400) – He keeps finding the end zone and we keep putting him in lineups. He's too skilled and versatile in this high octane offense where even on slow nights he's putting up real good numbers.
Devonta Freeman ($6,200) – Freeman handled 24 carries last week, reestablishing his role as the bell cow. Tampa Bay has really struggled this year and if Atlanta can flex their way to a big lead, Freeman will see a lot a carries again.
Christian McCaffrey ($6,000) – The victim of a brutal vulturing, Stewart stole all of McCaffrey's goodness and big point possibilities. It's encouraging to see CMac's targets are still very high, and he'll have a plus spot here against Green Bay.
Kenyan Drake ($5,800) – This guy is one bad dude. Over 100 yards in two straight games and not affected salary wise because he played on MNF. He's taken full advantage of a huge workload in Damien Williams' absence. Drake is a solid play once again on usage alone.
Alex Collins ($5,000) – Collins only received a slight bump in price despite such a good game where he looked VERY good. The Ravens should have their way with Cleveland, so Collins can establish Baltimore's offense from the get go.

Bang For Your Buck

Latavius Murray ($4,900) – Murray will find himself in a home favorite scenario against the Bengals who were just ripped by Jordan Howard and the Bears. A real bad outing against Carolina is likely to keep Murray's ownership low.
Semaje Perine ($4,800) – Perine has seen a lot of volume due to the Redskins thin RB stable. Two quiet games in a row and now a home date with the lowly Cardinals. Some value here for Perine with a low price.
Jonathan Stewart ($4,100) – Stewart reaped all the benefits of vulturing both Newton and McCaffrey's goal line work. He actually looked pretty darn good which is encouraging for a guy who often disappears. It's good to know he's still got something in the tank being overshadowed by the sexier toy in CMac.
Mike Davis ($4,000) – Davis didn't perform like we expected him to last week, but it was nice to see he didn't come out with a dud. The Jaguars defense is solid, and he'll welcome a game against the Rams who have really struggled against the run. It's encouraging to still see he has a firm grasp on this backfield.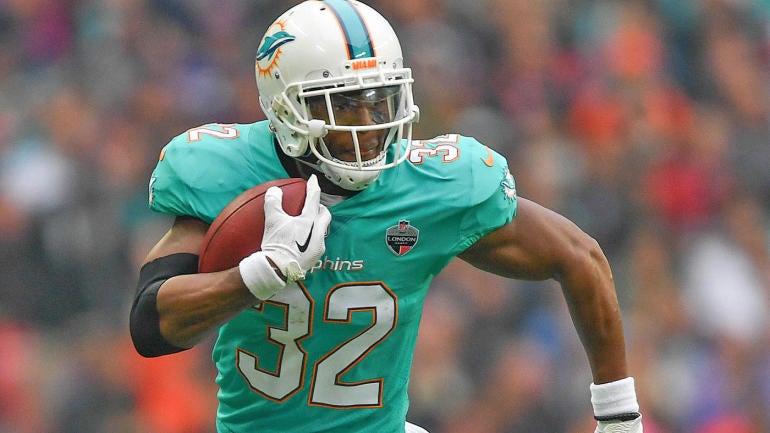 Wide Receivers
Top Shelf

Antonio Brown ($9,100) – AB is on fire, similar to Lev Bell, he's always worth a look as the NFL's best receiver.
Keenan Allen ($8,400) – Ho hum, another game another 100+ yard performance for Keenan. He's shredding defenses right now and finds himself in a huge divisional game against a bad Chiefs defense.
Michael Thomas ($7,400) – @cantguardmike went OFF on TNF showing he's an elite talent in the NFL. At home against the Jets, I don't see them slowing down Thomas after getting killed by Denver.

Retail Price

Devin Funchess ($6,600) – I like bunches of Funchess here in a nice home matchup against the Packers. He broke through a tough spot last week against Xavier Rhodes and the Vikings and should pay off once again.
Dez Bryant ($6,500) – Dez ripped off a long touchdown last week and has taken over as the guy in Zeke's absence. Oakland has been having a tough time in their secondary while Dallas needs to stay hot.
Jordy Nelson ($6,300) – The return of Aaron Rodgers means one thing, the return of Jordy Nelson. He's Aaron's guy and we're likely to see that connection reestablished.
Marquise Goodwin ($6,000) – As we expected, Goodwin had a big time day with 12 targets for a 6-106-0 line. No touchdown, but we can double down on him again this week for a score against a horrible Titans secondary. Jimmy G has given this offense life.
Demaryius Thomas ($5,600) – Here's a TNF option is you need one, Thomas got back to the norm with a 8-93-1 line on 12 targets against the Jets. The Colts are a defense you can target against and Thomas is Denver's best bet.
Chris Hogan ($5,500) – Who remembers Hogan's performance last year in the AFCG? I do.
Dede Westbrook ($5,100) – Westbrook has been a staple in this article for probably 4 or 5 weeks straight now and he finally scored a touchdown. Double digits in three straight games

Bang For Your Buck

Mike Wallace ($4,700) – The big play guy in Baltimore's offense, the possibilities are endless when you face the Browns.
Nelson Agholor ($4,400) – The loss of Wentz hurts, but Agholor still seems underpriced for the production that he's been putting up. The Eagles can't take their foot off the gas pedal and get a nice cushion game against the Giants.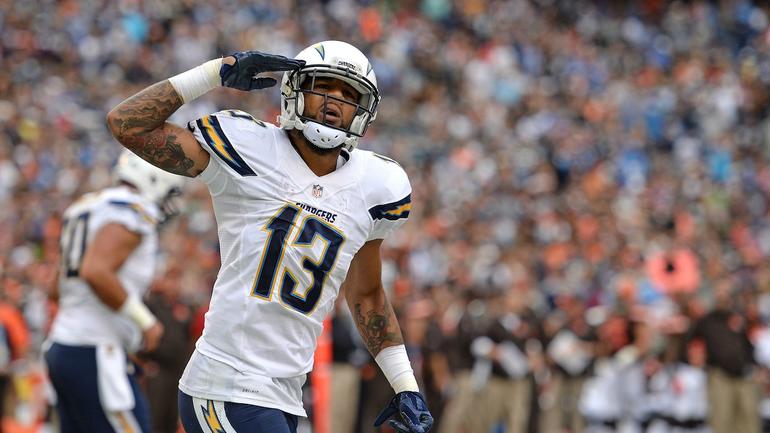 Tight Ends
Top Shelf

Rob Gronkowski ($7,300) – Gronk returns from his suspension in the biggest game of the Patriots season against the Steelers. It was evident how much he was missed in Miami and should be welcomed back with open arms. Gronk has had plenty of success against Pittsburgh in the past.

Retail Price

Kyle Rudolph ($4,700) – Four touchdowns in three games for Rudolph as his rapport with Case Keenum is sky high. Back home against the Bengals defense, this price seems too low for a guy this hot.
Austin Hooper ($3,200) – The Atlanta offense shredded Tampa Bay in their last game, so there's plenty of value here if Hooper can find the end zone for the Falcons.
Tyler Kroft ($2,800) – He's been a little quiet, but Kroft should benefit from AJ Green drawing coverage from Xavier Rhodes.
Defenses
Top Shelf

Jacksonville Jaguars ($4,500) – At home against TJ Yates. What more do you need?
Baltimore Ravens ($3,800) – Baltimore has had a great defense and leads the NFL with three shutouts. Despite a road game, it's against Cleveland and turnover prone Deshone Kizer.
Minnesota Vikings ($3,500) – The Bengals looked AWFUL at home last week and ended up bringing in their backup to replace Dalton. Minnesota has been great on the defensive end so trends are pointing towards a nice Vikings performance.

Retail Price

Washington Redskins ($2,800) – Despite the blowout to the Chargers, Washington salvaged their day with a meaningless pick six off the backup QB. I wouldn't expect a blowout at the hands of Arizona, who struggled to put up points against Tennessee.