Player Stock Ticker
Fantasy Football 2017: Week 14 Rankings (UPDATE x 3)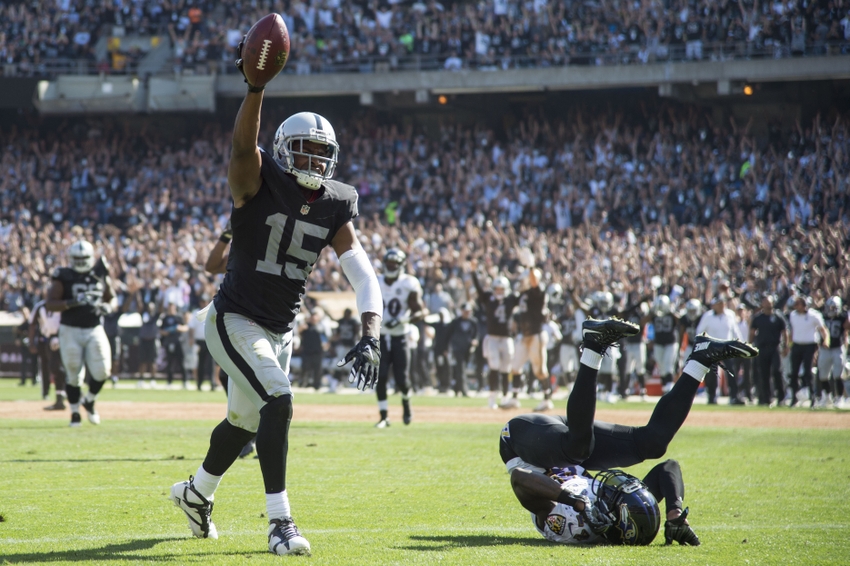 Holiday music is on the radio. The smell of snow is in the freezing air. Advent calendars are out, lights are being hung, and trees decorated all across America. It's simply the most wonderful time of the year:
The Fantasy Football Playoffs.
Perhaps you've dominated all season. Maybe you clawed your way in with some heroic pickups. Regardless of your path, you've made it, and now everyone's back to 0-0, and the stakes couldn't be higher: win, or go home.
Thus, you need the best Week 14 Fantasy Football rankings and Sit / Start advice in the business, so look no further than The Wolf of Roto Street.
The matchups are pretty brutal, especially at QB this week. I've already flip-flopped on my signal callers dozens of times, and probably will again another 400+. Keep checking in and sending in your questions. Speaking of that…
To make sure you're ready to go, we want to hit every single fantasy dilemma that has been known to man. Hit me up on SnapChat or Twitter @RotoStreetWolf with any and all quandaries. Plus, be sure to tune into our 11:30 AM EST Facebook Live "Fantasy Football Week 14 Preview — LIVE from Fibber McGee's in Beverly!"
Lastly, these Week 13 Fantasy Football Rankings will be updated on a rolling basis throughout the week.  As a Scoring Reminder, they are based on 1/2 PPR, 4 Pt Passing TD Scoring
Updates (SCROLL DOWN FOR JUST RANKINGS):
Getting weird, conflicting reports on Sterling Shepard this morning, as some are reporting he's unlikely to go, yet some beat writers say he's been optimistic all week and that this is unsourced nonsense. Regardless, you need to have a backup plan in place (Trent Taylor anyone?)
*Hail Mary of the Week*: Ameer Abdullah is likely to be a healthy scratch, which gives even more stash, and actually streaming, appeal to TIon Green (2%) owned. Could see him being this week's Peyton Barber as a surprise stash who falls into the end zone, something Green did last week too (51 yards, TD). Green's shown the most power out of a Detroit backfield since 'Nam, and the Bucs surrender the 7th most FPs on the ground. With Matthew Stafford also banged up, the team could try to establish a ground presence, and maybe Green does just that and rumbles.
Robby Anderson aggravated his hamstring in practice on Thursday, which makes him suddenly very risky. I wasn't overly nervous of the Broncos sputtering defense, but I always am nervous of soft tissue injuries that could flare up. This definitely lessens Josh McCown's appeal, and might hurt Jermaine Kearse because even more defensive attention will be his way. If anyone wins, it's ASJ who's TD upside is much higher now.
UPDATE: Robby practiced in full on Friday, and isn't even listed on the final injury report, so this was a mere scare. He and Josh McCown both ascend back up the rankings against a Broncos defense that is solely scary on reputation, and not production. In fact, they've given up the most passing TDs in the NFL this year. Fire both up as normal, as Robby shoots back up to my WR17, while McCown rises back up to QB9.
Adrian Peterson is out and without a timetable to return, which means Kerwynn Williams deserves at least some of your attention. He rumbled off 97 yards on only 16 carries last week, and could have had a far bigger afternoon if game flow didn't limit him to only 11 yards after half. Unfortunately, the matchup stiffens versus the Titans, who give up the 6th fewest FPs to RBs as compared to the second most for the Rams. Williams will get 12-15 carries, but is no lock to do much with it. Still, if you're in the RB30ish range, there's some comfort in volume.
Kelvin Benjamin is not even listed on the team's final injury report, but at this point it'd be considered "shocking" if Nathan Peterman didn't start as Tyrod Taylor deals with a knee injury. This lessens his appeal
Three highly intriguing but questionable WRs are Amari Cooper, Chris Hogan, and, surprisingly, Robert Woods. The Raiders are reportedly "holding out hope" that Amari will play, particularly after he looked good in limited reps on Friday. He's a must start against a KC Defense he bombarded for 210 yards and 2 TDs last team. Meanwhile, Hogan has gotten in limited sessions all week, and is trending to being activated for MNF. This is obviously a little tricky, given backup plans will be scarce if he's a surprise inactive. We'll keep tracking the news, but his TD upside is monumental with Gronk out of the lineup. Lastly, Woods got his first practice in this Friday, and has been surprisingly listed as questionable. He's almost unbenchable if activated as the No.1 target in this explosive offense for what projects to be a shootout, "dick measuring" contest between Jared Goff and Carson Wentz. If active, Cooper would rank as my WR17, Woods my WR20, and Hogan my WR27. Be sure to tune in Sunday to find out the status of all three.
UPDATE: If he plays, Amari Cooper "will be on a pitch count" for the Raiders. Though a pitch count in this match up still brings tons of upside, his appeal definitely would take a hit with unclear usage.
UPDATE 2:  On the Chris Hogan front, "signs are pointing" to him making his return on MNF. His upside is enormous with Rob Gronkowski suspended, so he makes a worthy start, especially if you can throw together a backup plan.
UPDATE 3: Robert Woods is NOT expected to go today, but should be good for Week 15 according to reports.
Zach Ertz is reportedly still in concussion protocol. Owners should already have locked up a back-up plan, but look to Ricky Seals Jones (40%), Stephen Anderson (27%), OJ Howard (24%), and Trey Burton (4%) as potential replacements. Ertz is an obvious must start if he suits up.
Ertz is now considered doubtful, meaning those backup plans HAVE to be in place. Send in any questions about fixing the TE spot.
We rarely list offensive lineman here, but Tyron Smith is questionable for Sunday. He means everything for this offensive line, and Dak Prescott would be even riskier to roll out without his blindside protection — we've seen how horrendous this offense looked without him.
Matthew Stafford has gotten limited sessions in all week and reportedly has "spun the ball pretty well." This is hugely encouraging for Marvin Jones (one of my favorite plays of the week), and Golden Tate, who would both take enormous hits if Stafford sits. Stafford himself is also a high quality option against a porous TB secondary — currently my QB8
Doug Martin is now practicing in full, muddying up the TB Backfield waters. Ideally, we'll get more clarity Sunday morning on who's starting, how work will be distributed, etc., so stay tuned. Peyton Barber's once shining sleeper appeal is losing some luster though, and I'd rather throw out the more guaranteed Giovani Bernard.
UPDATE: Beat writers expect Doug Martin to be the starter, despite being vastly outplayed by Barber, as Dirk Koetter "does not believe in players losing their starting jobs due to injury." Shame. Martin warrants starting consideration now, while Barber has to fall to non play zone (unless different news breaks tomorrow).
Will Fuller has been dropped in many leagues (45% owned currently), but has been removed from the Week 14 injury report and is going to start Sunday. With Braxton Miller and Bruce Ellington expected to be sidelined, Fuller should see heavy targets and actually brings huge upside for desperate owners. Stephen Anderson might have even more room to roam underneath too, and won't have to compete for slot snaps with the other wideouts. He's among the best Gronk / Ertz backup plans out there.
2017 Fantasy Football Week 14 Rankings
Sit/Start and Lineup Help:
A) Use our Submit a Question Form
B) Hit The Wolf up on SnapChat or Twitter (@RotoStreetWolf)
C) DM our other Social Channels (Facebook here, Instagram here).
D) Tune in to our Fantasy Football Week 14 Sit / Start Show, live on Facebook this Sunday @ 12:00pm EST, or join us LIVE at Fibber McGee's in Beverly, MA.