Week 13 is upon us, and is essentially an extension of the playoffs. Plenty are in "Win or Go Home" mode, while many others are fighting for byes or trying to avoid last place. Of course, these types of stakes bring up some severely Burning Questions.
The Wolf covered these painstaking issues with Fantasy Football 24/7's Derek Brown on Thursday's Fantasy Fullback Dive. It's a true must-listen if you haven't yet heard it.
Still, these issues are so prevalent, The Wolf is seeking the opinions of his most trusted advisors: his staff. Below, catch all of our takes (more will be added as they come in) on Week 13's Burning Questions:
Week 13 Burning Questions
1)  Josh Gordon will return to an NFL field for the first time in over three years, and sober for quite possibly the first time ever. Hue Jackson plans to ride his stud, stating:
"My plans for him? Oh boy, let me tell you, I got big plans for him. I plan for him to play and play as much as he can handle"
What do you expect from Gordon in his return and is he playable for fantasy owners?
RedSocker45: 
Gordon: With the Browns out of the playoffs (duh) and with no hope in sight for the remainder of the year, I fully expect them to entertain us in other ways, aka force feeding Gordon the ball as much as they can. I would not play him this week against a ravenous Chargers defense, and I expect struggles early, but next week against GB and 16 against Chicago I could trust him as a Flex option.
Keegs:
I'm super excited to see Josh Gordon back on an NFL field, and I have high hopes that he can turn in some decent performances before the year is done. The Browns really have no reason not to try to feature him as much as possible and see if he's capable of playing without being hammered – my guess is, yes – and even as the team that seemingly doesn't even know how to finalize a simple trade, I think they're intelligent enough to see that. It may take a game or two, but I think he's startable by the end of the season.
JimboSlice:
As DMX said once, "talk is cheap, motherfuckers". That's how I approach Gordon, as Hue Jackson promised big things for Crowell this year and how did that turn out. Gordon hasn't played a game in two years, a wearing a Browns jersey puts a huge cap on your ceiling. Especially against the Chargers, I couldn't be more off Gordon going forward.
JoeHops:
Gordon will be a nice WR2 from week to week.
2) Jimmy Garoppolo will be making his first start as a 49ers this Sunday in Chicago. What do you expect for him in his debut, and what does he mean for the other important offensive pieces (chiefly Carlos Hyde and Marquise Goodwin)

RedSocker45:
Jimmy G: I think he's a QB2. There are just too many solid options at quarterback this year to rate him anything higher, and Chicago is not an easy introduction. I do think this makes their skill players more intriguing, solidifying Hyde as an RB1, and makes streaming their wideouts a little more plausible in the right matchup.
Keegs:
As much of a fan as I am of Jimmy G, I'm not expecting a ton in his first game in a Niners uniform. Chicago's secondary isn't as bad as their record indicates, and SF doesn't have too many weapons to put around him. He's also only been there a few weeks, so his grasp of the system likely still isn't where it needs to be. I think he'll mostly be put in the position for a lot of simple, high-percentage routes to get comfortable, and Carlos Hyde will continue as the focal point of the offense. And the fact that Garrapolo is a competent QB will force the Bears to respect his arm, and likely open up some holes for Hyde to have a solid day.
JimboSlice:
I think he'll actually do well, and it should boost both Hyde and Goodwin's values. He can move the ball and keep the offense on the field. The 49ers are likely to keep playcalling easy for him so I'd like to see a handful of dump offs to Hyde.
JoeHops:
Jimmy G will put up 250 yards 2 TDs and 2 picks in his debut
3) Dak Prescott has been dreadful since losing Ezekiel Elliott, scoring 13, -1.2, and 3.16 in those three contests. Is he droppable? Will this get fixed? And what does it mean for Dez Bryant, who's been held under 6 half PPR FPs in two of his last three.
RedSocker45:
Dak: With games against horrendous pass defenses the next two weeks (Giants and Oakland) I would not advise dropping Dak unless there are seriously better options. I think given these great matchups, he can exploit those defenses with his legs (more fantasy points) and he will have more success through the air. And I think Dez ties into this as well, who should shred both those defenses. But week 16 against the Seahawks, no matter how banged up, I would pass.
Keegs:
I'm still not dropping Dak Prescott but I'm maybe benching him if I have a better option. For instance, I personally am benching him this week because I have Phillip Rivers as well. I don't think he's a total lost cause without Zeke around, but I think this small sample size has definitely shown that he's a much more effective passer with an All-Pro threat in his backfield occupying a lot of space in defensive coordinator's minds. I'm definitely not dropping him or Dez, but I'm comfortable benching them this week and beyond if I have better options.
JimboSlice:
I wouldn't drop him just yet despite how bad he's been. He could very well bounce back, he's too talented. Dez's value takes a big hit, especially with a matchup against Josh Norman on deck. He's hard to start in my eyes.
4)After looking like one of 2017's season winners to begin the year, Kareem Hunt has been in complete freefall. This came to a head when he tallied a meager 3.1 FPs in a plum matchup versus Buffalo. Will he ever regain his mojo, or is Hunt going to be a liability as we chase the ghost of what we once knew?
**NOTE** Charcandrick West has since been ruled out, so some of these answers may change.
RedSocker45:
As the person who led the Hunt charge in the preseason (I ranked him as my #1 rookie and drafted him in the second round in my keeper league), I am disappointed with how he has performed. But if you read my FanDuel articles (which I know you do) you know that I still come back to the well every week. It's not a talent issue at this point, it's an Andy Reid issue. He runs the same pathetic offense and horrendous gameplan, full of trick/gadget plays that rarely work. It's like he thought he could take the blueprint of the game against the Pats Week 1 and use it every week and go 19-0 and win the Super Bowl. Reid has yet to evolve as a coach this year and the offense has stagnated. Once he realizes he has an ace back in Hunt, and he runs a more traditional offense, the Chiefs will get back on track. I just hope it is soon.
Keegs:
I'm just done with Kareem Hunt, man. Led my team to a huge start and was looking like the steal of the draft (I got him late in the 3rd), and since then he's just been garbage. I held out hope and played him against Buffalo last week, sitting McCaffrey for him, and boy do I regret it. KC in general is a dumpster fire offensively right now and I don't trust Reid to turn it around in time for any fantasy relevance to be had. It's painful to do, but he's heading to the bench this week and possibly for good.
JimboSlice:
Fuck Kareem Hunt. I've given him a handful of chances now but he just sucks. Andy Reid isn't making him a focal point anymore and Hunt just flat out stinks now. I think he'll get it back next year, but I'd hate to roster him heading into the playoffs.
JoeHops:
Kareem Hunt is a FLEX at this point and will be approaching droppable status
5) With the Fantasy Playoffs on the line, we have a few questions to consider: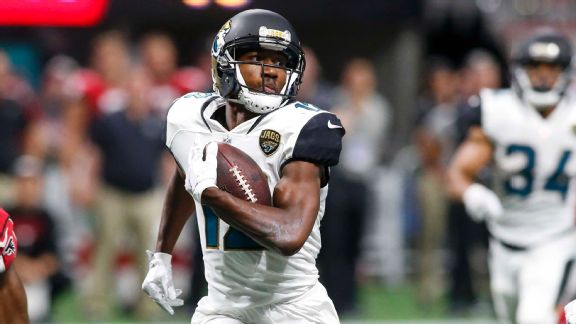 A) Who is the most important handcuff in all of fantasy?
RedSocker45:
I am torn between Ekeler and Conner. I think I lean Ekeler cause he already has some stand alone value even with Gordon playing the majority of snaps right now, so he is a proven commodity. And while the Steelers clearly rely heavily on their run game, if Bell went down: 1, we have not seen really seen what Conner can do, so he is unproven and 2, the Steelers might flip the script and just rely solely on Brown…and then JuJu and Bryant.
Keegs:
Is Rex Burkhead considered a handcuff at this point? His snap counts have been relatively even with Dion Lewis, but I still consider Lewis the lead back in NE, so I guess that makes Burkhead the handcuff. But that situation aside, I think it's James Conner in PIT. Le'Veon Bell obviously has an injury history, which always makes his backup a decent bench stash (see: DeAngelo Williams), but with Pittsburgh also near the top of the AFC, they could be resting starters by the time the fantasy playoffs roll around. And with the Texans and Browns to close out the season, Conner could be in for some solid performances.
JimboSlice:
James Conner?
JoeHops:
Derrick Henry still most valuable handcuff.
B) Who is your favorite "Stretch Run Hero" candidate who may have been quiet most of 2017, or even un-owned for most of it, but is set to explode and win people titles?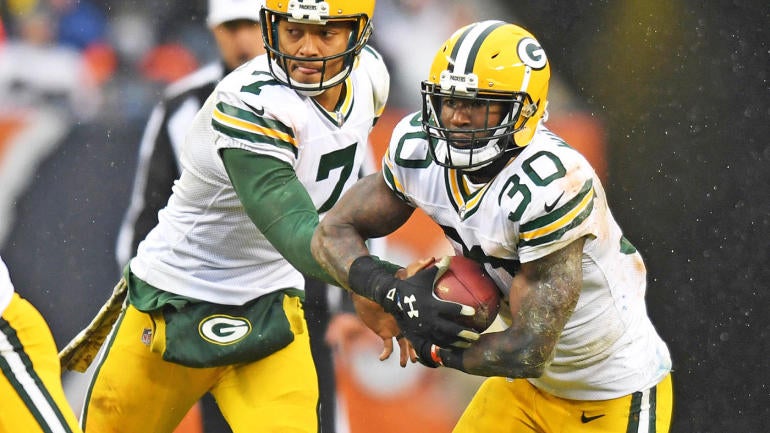 RedSocker45:
Dede Westbrook. He has 16 targets in his first two games of action this year, so clearly the Jags are trying to get their most explosive playmaker involved. And while Lee is having a breakout year, he is not the future of that team, and Hurns (who stinks) and Cole (who does not have Westbrook's upside) are unlikely to pass him in targets or usage. Westbrook gets the Colts, Texans and 49ers in 3 of the next 4 weeks, so he can really help out if you need a streamer with back end WR2/Flex potential.
Keegs:
My Stretch Run Hero has gotta be Jamaal Williams, who should keep lead back duties for the rest of the year even if Ty Montgomery returns. Williams was the 2nd best RB to own in Week 12, putting up over 130 all-purpose yards and scoring on the ground and through the air, and he's averaging 3 receptions and 20 carries per game since assuming the starting role. GB faces some stout run defenses in Minnesota and Carolina during these final few weeks, but I still rate Williams as a solid RB2 for the remainder of the season.
JimboSlice:
Rex Burkhead I'm hoping
JoeHops:
Stretch run hero is Alvin Kamara.
If not covered – give us a bold prediction or two for Week 13 and beyond that you need to get out into the world
RedSocker45:
Currently projected by experts outside the top 20 RBs rest of season, Dion Lewis (easiest remaining schedule among RBs) finishes inside the top 12, aka an RB1, rest of season. The logic is pretty simple: 3 of the Patriots next 4 games are against the Bills (two games against a defense allowing the third most points to fantasy running backs) and Dolphins (who allow the 7th most points per game). The Patriots should absolutely coast in these games, allowing the Pats to "rest" Brady and allow Lewis, their clear lead ball carrier in the backfield, to pad his stats. And the other game the Patriots play is a game for home field advantage in the AFC in Pittsburgh, which is likely to be a shootout and a game in which Lewis should remain heavily involved both as a runner and pass catcher.
Second Bold Prediction: A second prediction, although I am not sure how bold this is anymore, but Hunter Henry (projected TE10 ROS) and Evan Engram (projected TE5 ROS) will flip spots. The logic, once again, is sound. Geno Smith, Engram's newest QB, is HORRENDOUS, and likely will fail miserably in his short stint as the Giants starting QB. Henry, on the other hand, recently busted out against the Cowboys (5/76/1 TD) and has the third easiest schedule remaining among tight ends, getting the Browns, Skins and Jets. From here on out, I think Henry provide the safer floor, regardless of Engram's volume, which will include passes at his feet and well over his head.
Keegs:
Is it crazy to say I'm super in on the Jets receivers? 3 of their final 5 games are against teams 14th or worse against the pass, and Josh McCown has been competent enough all year that I'm really in on Robby Anderson and Jermaine Kearse to close out the year. Both are still widely available, especially Kearse who's only owned in 45% of Yahoo leagues, and both could help boost a championship run late in the season.
JimboSlice:
The return of Jameis Winston pushes Tampa Bay skill players back into dominance and Mike Evans becomes a top three receiver again
JoeHops:
Bold claim is Gordon scores a TD this week
Send in your response to our 5 Burning Questions to be our Featured Fan of the Week! Comment below, or message us on any of the socials (Facebook, Twitter, Instagram)