Welcome back to Fanduel Picks Week 13, your one-stop-shop for the best FanDuel player picks. With redonkulously high FanDuel scores Week 12, you needed those high-scoring, high-end FanDuel players that may have broke the FanDuel cap bank but also provided great return on your investment. And in Week 12 we had more than just a few hits, allowing us to cash in big time. Although I usually suggest three Lock wideouts, I only suggested two last week: Julio Jones (44.8 FanDuel points) and Antonio Brown (35.9 FanDuel points). Prettttttayyyyy, pretttttayyyy, prettttttayyyyyy good if I may say so myself. Other highlights included Rob Gronkowski breaking out of his recent mini slump and Russell Wilson continuing his scorched earth campaign in 2017, along with cheap breakout performances from Cooper Kupp and Andy Dalton. If Andy Reid had a brain, we may have won a lot more than we did. Alas, we now know we cannot trust Kareem Hunt due to moronicstupidity, the newest disease sweeping through the Chiefs locker room. The byes are done from here on out, so we have plenty of games to choose from and a lot of ways to differentiate ourselves. So let's get to the Week 13 picks. As a note, these picks are based on Sunday only leagues, so players on Thursday and Monday night will be ignored, as well as London games.
Quarterbacks
The Locks
Drew Brees, QB, New Orleans Saints ($8,100) – With the Panthers allowing the fourth fewest points to opposing running backs, Carolina boasts one of the best run stuffing defenses in football. So with Drew Brees and company at home in the Superdome, expect the Saints to air it out. In his first matchup against Carolina this year, Brees threw for three scores and zero interceptions, good for 20.8 FanDuel points. Playing indoors this time, that seems like his floor this go round.
Cam Newton, QB, Carolina Panthers ($8,100) – And who opposes Drew Brees. None other than Cam Newton! Newton struggled at home Week 3 against the Saints, tossing 3 interceptions. But the Saints recently appear vulnerable on defense, allowing 5 TD passes and 676 yards to opposing quarterbacks over the past two weeks. And now Newton's legs are heating up now, with at least 44 rushing yards and/or a rushing touchdown in six straight weeks. His high floor is reason enough to start him.
Sleeper
Jimmy Garoppolo ($6,300) – Joe Montana to Steve Young. And then to Jeff Garcia, Tim Rattay, Ken Dorsey, Cody Pickett, Alex Smith. I could go on and on, but all roads lead to one man. With C.J. Beathard suffering a right knee contusion and a hip strain in the final minutes of the 49ers' Week 12 loss to Seattle, the Savior Jimmy Garoppolo came in in relief. And it was real, and it was spectacular. Sure he only ran 3 offensive snaps, but the Galloping Chicken picked up 4 yards on a QB scramble and completed both his passes for 18 yards and threw a touchdown as the time expired, good for a 143.8 QB Rating! I kid. But at the same time I don't. Look, his Week 12 performance means very little, but with the 49ers officially tabbing Jimmy G to start on Sunday, he provides enough flash and flare to take a gamble on him at such a low price. Let the new age begin, Garoppolo's time is finally upon us.
Running Backs
The Locks
Leonard Fournette, RB, Jacksonville Jaguars ($8,700) – It's been rather quiet around the Leonard Fournette front recently. After an injury and a one game team suspension, Fournette has failed to run for over 33 yards in two of his last three games. What in the world can help turn his season around? The Indianapolis Colts. Bingo! The Colts have allowed the third most rushing touchdowns this year and the seventh most points to opposing running backs, so look for Fournette to get fed early and often coming off a bad loss in Week 12 against the Cardinals. In Week 7, the Jaguars ran for 188 yards and two touchdowns, on a 5.1 yards per rush average. And that was without Fornette. Oh boy.
Alvin Kamara, RB, New Orleans Saints ($8,500) – But didn't I just say above the Panthers boasts one of the strongest run defenses? Yes. And that is a shame for Mark Ingram. And a godsend for all purpose runner Alvin Kamara. I am ready to close out the rookie of the year talk. Kamara has turned a mediocre Saints squad into a legitimate Super Bowl contender. Already amassing over 500 rushing and 500 receiving yards and compiling 9 total touchdowns, Kamara is making his case as the Saints every down back, even with Ingram playing so well. And while that is unlikely to happen this year, it will be happening soon as I believe Kamara has already leapfrogged Ingram on the depth chart due to his impact in all facets of the game.
Sleeper
Dion Lewis, RB, New England Patriots ($6,300) – I am throwing out last week's Bills/Chiefs game. As mentioned above, I no longer count Andy Reid coached games into box scores for statistical analysis. In the two games prior, the Bills run defense allowed 7 rushing touchdowns. Will you hand the ball off to Hunt one gosh darn time Andy Reid! I digress. But you also get the point. With Dion Lewis clearly dominating handoffs in the Patriots backfield and a potential blowout looming in Week 13, look for New England to rely more on its newfound (and quite excellent) running game. Lewis ran the ball 15 times for a whopping 112 yards last week against a fairly decent Dolphins run defense. He should have even more success this week.
Alex Collins, RB, Baltimore Ravens ($5,900) – With Alex Collins operating as the Ravens lead back, and continuing to receive his fair share of targets out of the backfield as well, Collins posses a solid floor play against a Lions squad allowing the fifth most fantasy points to opposing running backs. Receiving double digits carries in seven consecutive weeks and scoring double digit fantasy points in 3 of his last 4 contests, Collins should maintain a steady floor, with the potential for much more in a plus matchup. With Joe Flacco playing as poorly as ever, look for Baltimore to keep it on the ground, keeping it simple for "Elite" Joe Cool.
Wide Receivers
The Locks
Julio Jones, WR, Atlanta Falcons ($8,600) – Well when you are right, you are right. And last week I was right. Julio Jones' price was foolishly below $8,000 against a horrendous Bucs defense, a price I never saw before and, like I said, will never see again. So here we are, one week later, and Jones' price skyrockets $800 to $8,600. And that still ain't enough to keep me away. After finding the end zone just once in his first 10 games, Jones found pay dirt twice, recording 268 yards of total offense. With the Vikings profiling as one of the stronger run defenses (if not the strongest) in the NFL, look for Matt Ryan to continue to air it out to arguably the best big play playmaker in the NFL.
Mike Evans, WR, Tampa Bay Buccaneers ($7,500) – My brain hurts so bad right now. It's like I just bit into an ice block from Antarctica, covered in freezer burnt ice cream, with a layer of ice on top. How is Mike Evans' price, playing against the putrid Green Bay secondary, below $8,000? Never mind that, but he is in the mid 7's! We are now bargain shopping for elite players at very discounted prices a la Julio Jones last week (see above). And once again, this is a must play in Week 13. Also if you do not mind, I am going to copy and paste the stat I posted last week regarding the Packers against elite / high-end wide receivers this year, updated to include the most recent torch fest by Antonio Brown: (Antonio Brown 10/169/2 touchdowns, Julio Jones 5/108, A.J. Green 10/111/1 touchdown, Dez Bryant 5/52/1 touchdown, Adam Thielen 9/96, Michael Thomas 7/82, Golden Tate 7/113, Marvin Jones 7/102/2 touchdowns).
Sleeper
Cooper Kupp, WR, Los Angeles Rams ($6,300) – FanDuel just does not react quickly enough sometimes. With Robert Woods fully expected to miss Week 13, Cooper Kupp should once again reprise his role as the high floor pass catcher with boom potential. Patrick Peterson will likely completely nullify Sammy Watkins in what should be another Houdini-esque disappearing act that we are all used to by now with Watkins, providing Kupp even more of a bump than usual. In Week 12, Kupp lead the Rams in targets (11), receptions (8) and yards (116), and that was with Watkins garnering 9 targets, totaling 82 yards and one score. Imagine what will happen what Jared Goff does not look Watkins' way. Hmmmmmmm.
Cordarrelle Patterson, WR, Oakland Raiders ($5,500) – This is all dependent on the availability of the Raiders 1-2 wideout punch. Mr. Snacth Yo Chain himself, Aqib Talib once again tussled with Michael Crabtree, and now Crabtree is suspended for this week's contest against the Giants. And Amari Cooper suffered nasty concussion and ankle sprain Week 12, leaving his availability cloudier than a chance of meatballs. With Crabtree out, Cordarrelle Patterson makes for a nice sneaky play, with boom potential. If both cannot go, Patterson becomes the Raiders only real playmaking threat. I'll dabble with Patterson in a few lineups.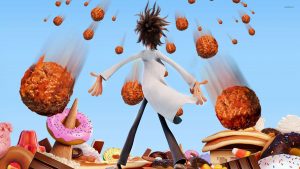 Dede Westbrook, WR, Jacksonville Jaguars ($4,700) – With 16 targets over his past two weeks Dede Westbrook appears locked in as the Jaguars number two wideout. And while Blake Bortles and company would be better handing the balls off 50 times to Fournette, this rookie has blazing speed. And with his price hovering near the bottom-feeding threshold of $4,500, I just cannot avoid putting him in a few of my lineups.
Tight End
The Locks
Evan Engram, TE, New York Giants ($6,900) – There are a bunch of great, high-priced tight ends Week 13. But let's differentiate ourselves from the Zach Ertz's, Gronk's and Travis Kelce's of the world and go with Evan Engram. At this points we do not know the status of Sterling Shepard for Week 13.  If I had to forecast, I would assume two weeks is more than enough time to recover from a migraine, but hey, I am no doctor, just a fantasy expert. And we now know that the Giants will turn to Geno Smith in Week 13, but that may not be horrendous news as horrendous quarterbacks tend to target their tight end! Regardless, Engram should feast against an Oakland defense allowing the seventh most fantasy points to opposing tight ends. After back-to-back dud weeks, expect Engram to get back on the double digit FanDuel point track as the best and most reliable skill player in the Giants offense.
Sleeper
Hunter Henry, TE, Los Angeles Chargers ($5,400) – The popular Charger this week will be Keenan Allen, coming off back-to-back performances of over 28.5 FanDuel points. However, with the Browns actually covering wideouts well (they allow the 7th fewest fantasy points to opposing WRs) Hunter Henry should be the main target of the Charger offense. After struggling recently, Henry finally got back on track on Thanksgiving catching all five of his targets for 76 yards and one touchdown. And in Week 13, Henry faces a Browns defense allowing the third most fantasy points to opposing TEs. The Browns have given up a tight end touchdown in four consecutive weeks, and I expect Henry to make it five Week 13.
Kicker
The Locks
Wil Lutz, K, New Orleans Saints ($5,000) – You like consistency? How about scoring at least 9 FanDuel points in 10 of 11 games this year from the kicking position. Powered by a high-octane offense, Will Lutz  has the accuracy and boot to rack up points in a hurry. With a divisional rivalry matchup looming in Week 13, expect the double digit norm from this kicking ace.
Sleeper
Kai Forbath, K, Minnesota Vikings ($4,700) – A shootout could be looming in Atlanta Week 13, and Kai Fortbath (10/12 from 40+) has the leg and accuracy to make his kicks counts. Look for Case Keenum to move the ball down the field to his big playmaking receivers and expect a double digit performance from Forbath.
Defense
The Locks
Los Angeles Chargers DST ($5,300) – I said it already in the Stream Team this week. Averaging a whopping 17 FanDuel points per game over their past five weeks, the Los Angeles Chargers DST faces a Browns team not only allowing the most fantasy points per game to opposing defenses but also finds itself with a projected team total under 15 for its Week 13 bout. With Melvin Ingram and Joey Bosa manning the defensive front, expect the Chargers to create havoc and turnovers, and to record multiple sacks against an undermanned and overpowered Browns offense.
Sleeper
Oakland Raiders DST ($4,600) – Remember how I mentioned Geno Smith is starting for the Giants in Week 13. Yeah. Feel free to stream the Oakland Raiders DST against him, you won't be sorry.
And that's a wrap for Fanduel Week 13 analysis. Remember to always look at the matchups and Vegas totals, which are always telling, and do not be afraid to admit they know more than you, because they usually do. Until next time, good luck and don't forget to tip me 10% of your earnings. Thanks in advance.
To contact me with any questions or general fantasy football discussion, please email me at redsocker45@gmail.com or tweet me ‪@AJGamballer‪.