Thanksgiving, a time to give thanks to the Pilgrims and Native Americans for getting together and settling their differences, and building a friendly community. Thanksgiving, a time to celebrate a good harvest season and the settlement of the United States thereafter. Yeah, OK dude. How about Thanksgiving, a time to stuff your face off, drink from eleven to midnight (I'll be starting as soon as this article posts) and sit on the couch and watch football all day. That is the Thanksgiving I celebrate. And while doing that, how about earning some money! Sounds great! So here are the 2017 FanDuel Thanksgiving lineup suggestions. You'll note a like different format than the usual FanDuel articles given the short slate as I will be suggesting a whole lineup, with an alternative here and there. But as usual, you'll be in good hands.
Quarterbacks
Kirk Cousins, QB, Washington Redskins ($8,800) – Probably the player with the highest ownership this Thanksgiving, Kirk Cousins faces a Giant defense allowing the 3rd most fantasy points to the quarterback position this year. Aside from last week, the Giants porous pass defense allowed either multiple touchdown passes or at least 375 yards in 6 consecutive games, good for an average of 24.51 FanDuel points per game against during that streak. His price is steep and you'll be competing with almost everyone else with this player, but the potential is just too high to pass up.
Dak Prescott ($8,900) also makes for a strong play as well given his potential verrrrrrrrrry low ownership and recent struggles.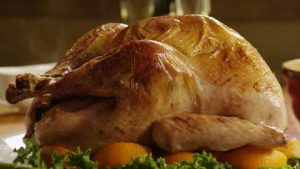 Running Backs
Melvin Gordon, RB, Los Angeles Chargers ($8,400) – People are overselling Austin Ekeler's role in the Chargers offense. Has he had games some very good games recently? Yes, of course. And last week was no exception. But did you know Ekeler had just 4 touches before the fourth quarter in last week's blowout against the Bill?. That does not sound like someone about to cut into the lead dog's role. Melvin Gordon is the ace back here, no doubt about it. His 20-25 touch volume and involvement in the passing game makes him a great play against a reeling Cowboys team. I expect this to be a high scoring, tightly contested affair, so Gordon should be out there all afternoon. Let people fade and switch to Ekeler, you'll thank me later.
Jerick McKinnon, RB, Minnesota Vikings ($6,200) – This may appear as an odd pick for someone like me. You'll remember on last week's Stream Team, I suggested Latavius Murray against a porous LA Rams run defense. And it worked out swimmingly. And this week profiles as the exact same type of matchup against the Lions solid pass defense and poor run defense. So why the switch to Jerick McKinnon? I am zigging while everyone else zags as I think Murray will the higher owned Vikings running back. Also, the Stream Team suggested Murray as he was the best available running back under 50% ownership. Here, given the choice, I will go with McKinnon who remains heavily involved in the Vikings passing game.
Samaje Perine ($7,600) could be a very solid play as the Skins are a 7 point favorite and should be playing from out in front against an undermanned Giants squad.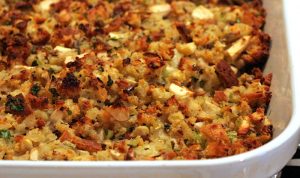 Wide Receivers
Adam Thielen, WR, Minnesota Vikins ($8,300) – With Darius Slay likely covering Stefon Diggs, Adam Thielen will enjoy a huge matchup upgrade against Quandare Diggs. With double digit targets in 4 of his last 5 games and averaging over 11 targets per game over that span, Thielen is matchup proof and a matchup nightmare for opposing corners as Case Keenum loves targeting his big play possession receiver. Most likely the highest ownership WR, Thielen provides that high-floor play you need to keep up with the pace of other FanDuel players on the short Thanksgiving slate.
Keenan Allen, WR, Los Angeles Chargers ($8,000) – There are hates, and then there are lovers. Put me in the lovers boat. When right, Keenan Allen is a WR1. There, I said it. And while his volume has been there all year, the performance has yet to match, with inconsistent yardage and end zone trips proving to be his demise this 2017 fantasy season thus far. But last week we saw the true Keenan Allen. A 12 catch, 159 yard, 2 touchdown masterpiece. This week's abuse candidate, Orlando Scandrick, will have no chance of containing the red-hot Allen in what could be a shootout in Jerry World.
Travis Rudolph, WR, New York Giants ($4,700) – Did we pack in enough top names for you already? You're probably thinking "How can I afford all these players?" and "Who the hell is my last wide receiver going to be?" That is why you guys pay me the big bucks. With Sterling Shepard likely to miss his second consecutive game with migraines (take an Excedrin for crying out loud), some Giants wide receiver needs to catch passes. Right?….Right?!?! So look for Travis Rudolph to attempt to fill those duties. Rudolph has seen exactly 6 targets in each of the past two weeks, proving he and Eli Manning have somewhat of a rapport and trusted connection. And with no one, and I mean no one, knowing who this player is his ownership could be around the 4% level…or even lower. While the pick comes with considerable risk, I think he could have a decent floor around 8 points, with the potential for a good amount more. And it lets us pack on the other studs.
Josh Docton ($6,600) provides a lot of upside against a Giants defense hemorrhaging big plays and Golden Tate ($7,300) avoid Xavier Rhodes.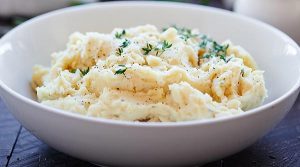 Tight End
Vernon Davis, TE, Washington Redskins ($6,400) – Oh the humanity!!!!!! The Giants impressive streak of allowing a touchdown in every game to the opposing team's tight end came to an end Week 11 against all-world tight end Travis Kelce. Oh, but he went 8/109? That's acceptable. Even when the Giants prevent TEs from scoring they still muster up huge games and that should be no different on Thanksgiving with Jordan Reed out and Vernon Davis in. Davis has been targeted 26 times over his past three games and has recored above 67 yards in each contest, proving to be a high-floor TE. Against the Giants, both the floor and the ceiling grow exponentially.
While I am rocking Davis in basically every lineup, Hunter Henry ($5,400) could be a deep sleeper with Sean Lee out.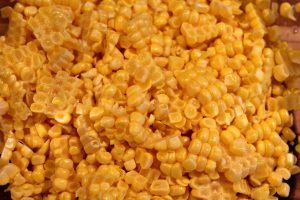 Kicker
Kai Forbath, K, Minnesota Vikings ($4,900) – Kicker in a dome in a close projected game with sneaky shootout potential. Sign me up! Kai Forbath just ended a 4 game streak of double digit FanDuel point performances, so look for a new streak to begin on Thursday.
If you do not have the excess cash, Nick Rose ($4,700) will be scoring often against the Giants.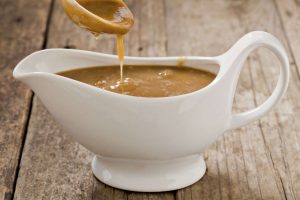 Defense
Los Angeles Chargers DST ($4,200) – We spent enough money above, so let's dig down realllll low at defense for a team with considerable upside. The Los Angeles Chargers DST could be the play of the day, even at just $4,200. We all streamed them last week against Nathan Peterman and they rewarded us with 25 FanDuel points. Even if Tyron Smith plays for the Cowboys, Joey Bosa and Melvin Ingram should wreak havoc in the Dallas backfield.
If you have the cash, pay up for the Washington Redskins DST ($5,000) as the Giants will be without top WR Sterling Shepard.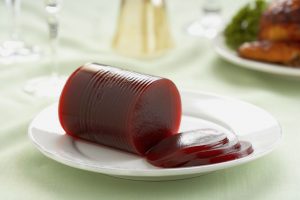 And that's a wrap for this year's Thanksgiving FanDuel lineup. Remember to always look at the matchups and Vegas totals, which are always telling, and do not be afraid to admit they know more than you, because they usually do. Until next time, good luck and don't forget to tip me 10% of your earnings. Thanks in advance. Oh, and Happy Thanksgiving everyone!
To contact me with any questions or general fantasy football discussion, please email me at redsocker45@gmail.com or tweet me ‪@AJGamballer‪.