Player Stock Ticker
Fantasy Football 2017: 5 Burning Questions for Week 11 and Beyond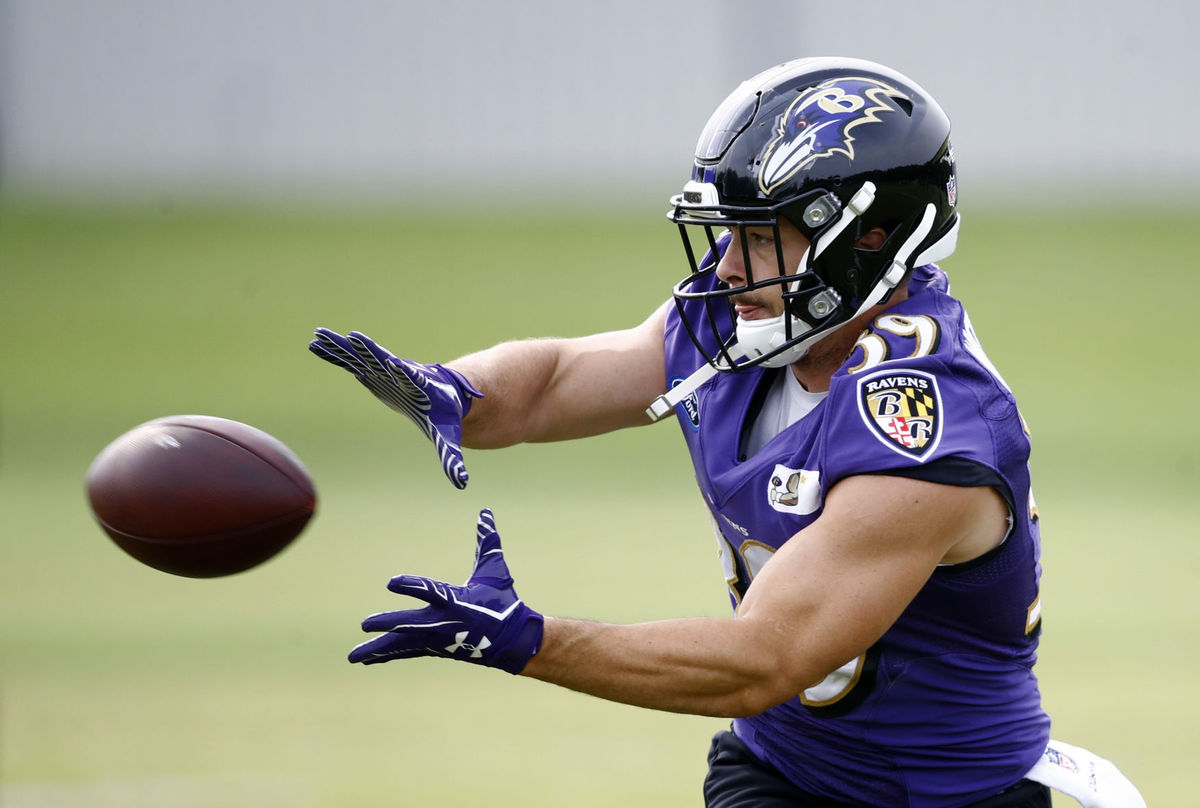 Every week brings new "Burning Questions" that alter the Fantasy Football landscape for both that week, and also those beyond. The experts at The RSJ will combine their already huge brains to bring you our diverse set of opinions on the most important fantasy football issues.
1) Ezekiel Elliott has officially accepted his six game suspension, meaning he won't return until Week 16. Will any RB truly emerge here, and if so, who?
RedSocker45 – I think it depends on the format. Morris should get the carries, making him a front end RB3 for standard and PPR, while Smith appears as a solid RB3 in PPR. I like Smith more cause I think the Boys will be playing from behind a lot, leading to more passes to Smith.
JimboSlice – No. I think Morris gets the majority of work, but isn't really fantasy relevant, a flex play at max. I expect him around 6-8 points a week
2) This is the time for owners to find "Stretch Run Heroes" on the cheap. Who do you see emerging for a massive late season stretch run (multiple options are fine)?
RedSocker45: Stretch Run Hero: I really like JD McKissic (5% owned) quite a bit. Prosise ain't returning and the fatness of Rawls and Lacy is not taking the Seahawks run game anywhere. The Hawks are at their best when Wilson is passing and making plays with his feet, making McKissic the best play as a pass catcher. I think he has RB2 upside. Also, I think Forte's injury is serious so Elijah McGuire (7% owned) will be a great PPR play.
JimboSlice: I think Sterling Shepard is in for a big late season run, which it seems like he's already started. Kenyan Drake seems like a guy who will be a difference maker the rest of the year as long as he gets sufficient touches. Jeremy Maclin is another guy I'm watching. His target share is up and has some nice matchups toward the end of his schedule
3) Danny Woodhead, Greg Olsen, and Corey Coleman all return from the IR this week. Who makes the biggest stretch run impact?
RedSocker45: Olsen – Sure his schedule sucks, but he is still Greg Olsen, one of the best TEs in the game. We already know Cam loves targeting him, so without Benjamin and now Samuel the Panthers have a dearth of receiving options. I expect Olsen to be peppered with targets upon return.
JimboSlice: I like Greg Olsen. Offense seems to be picking back up and with Benjamin traded and Samuel out for the year, third leg Greg should see a healthy target number having such good chemistry with Cam.
4) Mike Gillislee's Week 10 healthy scratch is a huge deal, as it opens up tons of potential scoring chances in this high-powered offense, creating astronomical upside. Plus, the backfield goes from a 4-headed nightmare to only three. Last week, all three Patriots RBs (Burkhead, Lewis, and White) reached the end zone. Assuming Gillislee stays out of this, how do you rank these three moving forward?
RedSocker45: Lewis/Burkhead/White – The reason why I have Lewis first is consistency and multi-use. I believe he is the most explosive RB of the bunch and plays in both the run and pass games and will lead them in carries going forward, which is especially useful since the Pats will be blowing out the Phins and Bills down the stretch and the Pats have the easiest run schedule ROS. I have burkhead JUST above white because of his versatility. I believe Bill loves him and will be comfortable playing him in the slot at times, so his volume may be higher than White.
JimboSlice: This teams RBs are always tough. I think their value is entirely game script driven. Tough close games, gimme James White. Standard blowout, I lean Lewis/Burkhead. As for how I rank the three rest of season, give me White's consistency first, Burkheads high ceiling second and Dion third
5) The Wolf has laid out 5 bold predictions for Week 11. Where's he spot on, where's he dead insane, and offer a prediction of your own.
RedSocker45 (not fully understanding the question): 
Ajayi – Dallas is pretty solid against the run and I think Wentz is going to pass right through the Boys porous pass defense, so I disagree with the with the first half. But I agree with the second half as he has a cake-walk schedule in the playoffs.
I like Ellington this week especially with Peterson on Hopkins and Fuller out. I also really like my man McKissic at 5% as mentioned above. Both are solid and will be in a few of my DFS lineups.
"Sho-in Top 5 WR" is REALLLLLLY bold. I love Shepard because of his volume in that putrid offense as he and Engram are the only trustworthy pass catchers. And the Chiefs really suck defending wideouts. But it is still Eli and calling anyone outside of Antonio Brown a shoo-in Top 5 WR is a stretch. I see him as a mid range/back end WR2 in standard, with high end WR2 potential, rest of season, mostly due to Eli's inconsistent play.
I agree that this week is shaping up to be another Burkhead week. The total is high and the Pats have close to an implied team total of 30, so they'll be scoring often against the Raiders. Hogan's absence will also help. And I do see him as a stretch run hero, especially in PPR where he could be a back end RB2.
Dede – He has potential this week, but I still do not see him having a really significant role this week even with Hurns out. Maybe he can break a big gain and make your day, but I think Lee continues receiving the lion's share of targets for now, with Fournette also carrying a heavy workload. I do see him as a solid flier pickup ROS, especially since Hurns really sucks and does very little for that offense.
JimboSlice (also confused, not a well-worded question apparently)
I'm big on Ajayi this week and rest of season. The loss of Cowboys linebacker Sean Lee can't be stressed enough and Ajayi will only build on his usage and production going forward.
Ellington's locked into my DraftKings lineup at $3,000. I love the play this week as Arizona is one of the better teams to target with WR2s
I love Shepard this week, and I love him the rest of the season. Him and Engram will see so many targets down the stretch in games they'll be behind in
I like Burkhead a lot on this spot, but I'm cautious about what to expect from him week in and week out. Patriots RBs are beyond sketch, just when you think it's figured out, everything changes
Not buying the Dede hype yet. Especially if the weather turns out to be real shitty and Florida boy Bortles can't move the ball. I'm real bad conditions, I don't hate the Browns defense. I know, I sound crazy
Send in your response to our 5 Burning Questions to be our Featured Fan of the Week! Comment below, or message us on any of the socials (Facebook, Twitter, Instagram)