A very nice performance in Week 6 has the RSJ riding high at the moment. If one thing is for certain, we can all say to hell with Vance Joseph and the Broncos play calling which was lined up PERFECTLY for CJ Anderson but for some reason just neglected to hand him the ball all night. Beyond frustrating. Hopefully no idiots ruin our predictions as follows:
Hits:
Deshaun Watson

(23 pts)

Alvin Kamara

(12 pts)

Davante Adams

(14 pts)

Adam Thielen

(14 pts)

Matt Ryan

(12 pts)

Tyreek Hill

(6 pts)

Alshon Jeffery

(8 pts)

Martellus Bennett

(3 pts)
Misses:
CJ Anderson

(2 pts)

AJ Derby

(2 pts)

Carlos Hyde

(22 pts)
For audio-based listeners, check out our Week 7 Preview

Dragons/Starts
Quarterbacks
Tyrod Taylor (BUF)
Taylor is one of our favorite starts this week thanks to a favorable home matchup against the Tampa Bay Bucs. Tampa's defense continues to be thrown on and beat down to a pulp, so when a star QB like Aaron Rodgers goes down for the year guys like Taylor make for great pick up/waiver plays as a replacement.
Others: Marcus Mariota (TEN), Jared Goff (LAR)
Running Backs
Jay Ajayi (MIA)
Ajayi is starting to get the dust and rust off from the start of his season. It looks like Miami has realized how bad Jay Cutler is and that the only chance the team has is to run through Ajayi and the ground game. Ajayi missed his chance last time they played the Jets, so people might be down on him this time around. With 20+ carries in back to back games, have confidence in Ajayi this week.
Adrian Peterson (ARI)
Talk about a statement game. Peterson came out and showed everyone he still has plenty left in his tank while just whipping the Bucs defense. You can tell he's eager to show that his time in New Orleans was a fluke and mistake and the Rams are next in his cross hairs. I love when players play with a grudge and chip on their shoulders which is exactly what AP is doing. A plus matchup here should give Peterson two solid games in a row.
Others: LeGarrette Blount (PHI), James White (NE)
Wide Receivers
Michael Crabtree (OAK)
Crabtree has continued to have success in Oakland while Amari Cooper and the rest of the Raiders have seemingly struggled. In an important Thursday night matchup against the Chiefs, the Raiders will have to give it everything they got to come out with a win. Antonio Brown had himself a day, and while Crabtree is no AB he's still a very skilled receiver that's bound to put up the points.
Marqise Lee (JAC) (Current Questionable)
A couple factors have gone into this selection here. The first is the Leonard Fournette ankle injury. Sure he's likely to play but I doubt he operates at 100% and gets 25 carries like we're used to seeing. It could force Bortles' hand more so and force him into throwing the ball. Against the Colts, we know they struggle against the deep balls so far this year. Lee has shown his big play ability and he recorded 10 targets in last week's contest.
Others: Jarvis Landry (MIA), Rishard Matthews (TEN)
Tight Ends
George Kittle (SF)
With former Iowa QB CJ Beathard taking over for Brian Hoyer, I like this spot for Kittle. Beathard was Kittle's quarterback in college and the two already have good chemistry going. Kittle was targeted pretty heavily by Beathard once he entered the game and should be looked at often once again versus the Dallas defense.
Others: Evan Engram (NYG)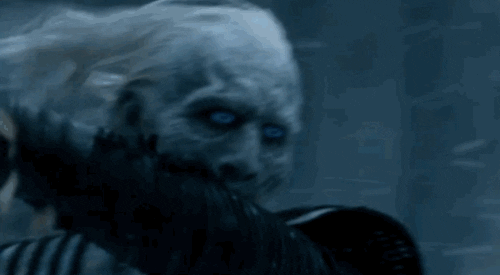 White Walkers/Sits
Quarterbacks
Jameis Winston (TB)
Winston is dealing with a sore throwing shoulder which is never good to begin with. Now send him up to Buffalo to face one of the leagues better defenses and secondaries which is a recipe for disaster. Winston has shown his problems with taking care of the ball while having poor splits when playing on the road. It's best to stay clear of Jameis this week.
Others: Ben Roethlisberger (PIT), Philip Rivers (LAC)
Running Backs
Marshawn Lynch (OAK)
Lynch has been pretty frustrating in his return to the NFL mostly because he's just not getting the proper amount of touches. He's looked fine when given the ball, but his usage in the offense is just far too low at the moment. The Chiefs have one of the stingier defenses in the league so I'd avoid going Beast Mode on short rest for Thursday Night Football.
Mike Gillislee (NE)
Gillislee hasn't found the end zone since the second game of the season and has been working between the twenties here and there. With James White already in the fold, and Dion Lewis winning more touches for himself, Gillislee's role seems to be diminishing before our eyes. Also, flash back to last year's Super Bowl where Blount was sparsely used after he fumbled. James White completely took over and better fit the game flow. Heavy Gillislee usage would mean a Patriots blow out which is not expected at all.
Others: Joe Mixon (CIN)
Wide Receivers
TY Hilton (IND)
Despite Hilton's favorable home/road splits this week in Indianapolis he's facing an elite Jaguars secondary while having Jacoby Brissett at QB. Brissett has been good at moving the chains but he's threat to be carving up a Jacksonville defense that has been lights out against the passing game. I'd much prefer to have another option at wideout this week in particular.
Doug Baldwin (SEA)
Baldwin has had two straight quiet games, which won't get any easier when taking on the Giants and Janoris Jenkins. The Giants have shown they are suceptible to tight ends which bodes well for Jimmy Graham, but I'm not trusting Baldwin completely matched up with Jenkins. This looks to be a low scoring affair and it doesn't look like this is the week for Baldwin to break back out.
Others: Demaryius Thomas (DEN), Keenan Allen (LAC)
Tight Ends
Kyle Rudolph (MIN)
Rudolph has had a down year so far while the Vikings passing game hasn't been the same since Week 1 and Sam Bradford's injury. It's leaving a lot to be desired and there are so many good streaming TE options to choose from this week where it's likely better to move on from Rudolph in Week 7 against the Ravens.
Others: Jack Doyle (IND)
Do you agree with Jimbo? Or is he clueless? Let him know at @theJMcGuinness.