Welcome back to Fanduel Picks Week 7, your one-stop-shop for the best FanDuel player picks. Finally all the picks, both the Locks and the Sleepers, came together in Week 6, continuing the season's success streak going. Hopefully the big time performances from Locks like Antonio Brown (25.5), Golden Tate (19.1), Leonard Fournette (20.8) and Kirk Cousins (28.8) carried you to some good cash in Week 6. The suggested Sleeper stack of Carson Palmer and Larry Fitzgerald  also combined for 44.72, so they saved you money and performed like the rest of the big boys. HOWEVER, I did want to mention something really quick. C.J. Anderson and, more specifically, Denver Broncos head coach Vance Joseph and his game plan can all go jump off a cliff. I said in full last week that the gameplan CLEARLY and OBVIOUSLY called for a run heavy attacked against one of the league's worst run defense. Like the nose on their faces, it was so obvious…that they blatantly and disgracefully avoided it. Anderson rushed 9 times for 17 yards, compiling just that 1.7 FanDuel points. And the Joseph dialed up 54 (FIFTY FOUR) passes between Trevor Siemian and Brock Osweiler. Brilliant! Needless to say this prevented me from winning serious, serious cash. Oh well, rant over. Onward and upward to the Week 7 picks. As a note, these picks are based on Sunday only leagues, so players on Thursday and Monday night will be ignored, as well as London games.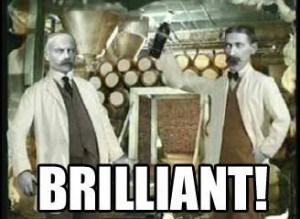 Quarterbacks
The Locks
Tom Brady, QB, New England Patriots ($9,200) – I could write an entire article on my love for Tom Brady. And somewhere in there you would find a large section talking about Super Bowl 51. 43/62, 466 yards. And the most improbable comeback in the history of sports. And just when everyone begins doubting the New England Patriots this year, with just 4 wins and 2 losses and a defense that looks absolutely horrendous, what will the Patriots do when the face a team struggling, yet hungry to right their 2017 ship and out for revenge? Well, they'll Tom Brady, that's just what they'll do. With the highest projected game total and the Patriots as the highest projected team total on Sunday, expect Bill Belichick to scrap the run game against a Matt Ryan led Falcons offense likely to score in bunches against arguably the worst defense in the league. I am not expecting Brady to throw 62 times or for 466 yards, but anything other than 40+ attempts and 300+ yards and multiple touchdowns would be a real shocker. This is what I believe us experts call a "no brainer".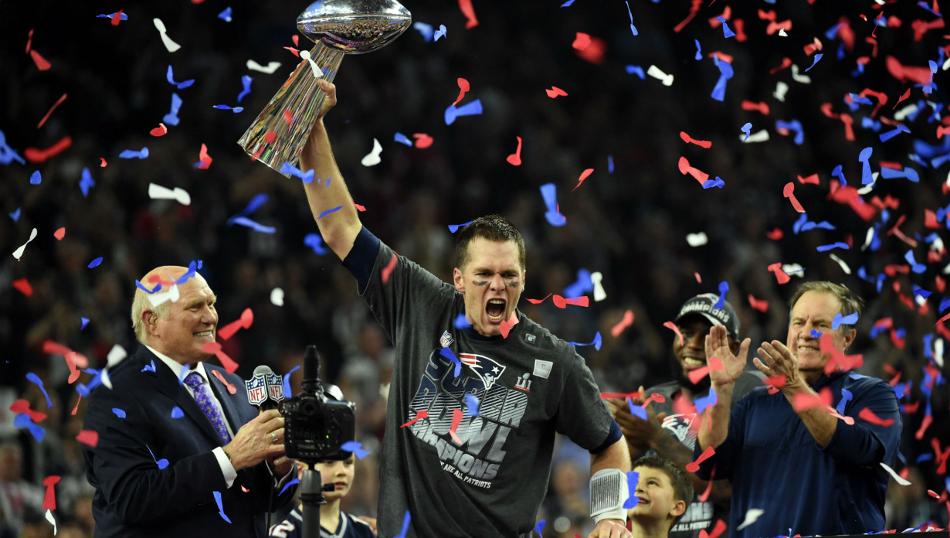 Dak Prescott, QB, Dallas Cowboys ($8,400) – Is Ezekiel Elliott suspended? Is he not? Where am I and where are my pants? All great questions. It appears as though the NFL reinstated Elliott's suspension, but of course Elliott received another temporary restraining order late last night. Regardless, Dak Prescott should be in line for a huge Sunday against a 49ers pass defense allowing over 323 passing yards per game over its past four contests. Prescott himself has been rather stellar as of late, scoring over 22 FanDuel points in each of his last 3 games, throwing for 8 scores and rushing for another 2 over that frame. With his legs always in play (the 49ers have allowed a QB rushing touchdown each of the last two weeks), Dak has limitless potential in Week 7.
Sleeper
Tyrod Taylor, QB, Buffalo Bills ($7,000) – Tampa Bay allows the fourth most fantasy points to opposing quarterbacks. And while Tyrod Taylor has not yet throw for 225 yards this year, this should be his week to shine. With most Buffalo Bills gamelans revolving around LeSean McCoy, the Bills may be smart to scrap that idea this week against one of the better run defenses in the league. And while the Bills lack true talent at the skill player position (aside from McCoy), Taylor's price and matchup just make him too juicy of a play this week. If you don't go for Brady or Dak, consider rolling the dice with Taylor who should drop back more often this week and find room to scamper, racking up the FanDuel points.
Running Backs
The Locks
Le'Veon Bell, RB, Pittsburgh Steelers ($9,700) – Get used to Le'Veon Bell's name in this article for the remainder of the year. Few players, if any, contain the consistent usage and proficiency that Bell displays on a week-to-week basis. Sure he got off to a slow start, but Bell totaled 191 yards last week, scoring 26.6 points. And in Week 4 Bell totaled 186 yards for 32.6 points. Oh, he had a bad week sandwiched in between then right? Yeah, I guess, scoring "only" 14.3 points while catching all 10 of his targets. Point is, regardless of the matchup, his is a volume, carry and target monster. A near shoe-in for 30+ touches. And with that type of usage comes major point potential. The price may be high, but the price for Bell is always right.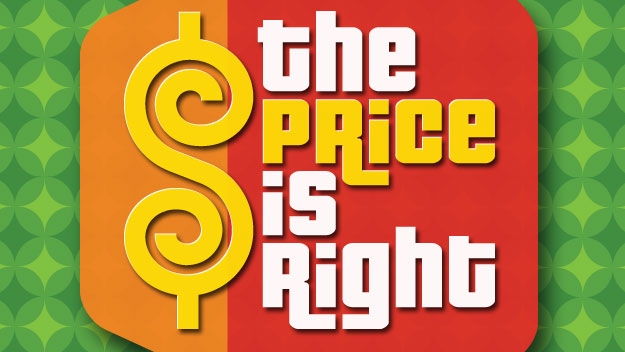 Jay Ajayi, RB, Miami Dolphins ($8,600) – I suggested Jay Ajayi in this exact same position in Week 3 (against the New York Jets) and Ajayi put up a dud. But he was more hobbled than I originally thought, and his injury clearly hampered his performance. This time, Ajayi is fully healthy and coming off a bullying 26 carry, 130 yard performance in an upset over the Atlanta Falcons. Yet to score a touchdown this year, I fully expect that to change in a low scoring, tight affair that calls for more Ajayi and less Jay Cutler (who threw the balls 44 times in their Week 3 contest). Expect a Ajayi-centric gameplan and another 25-30 touch day for the Dolphins workhorse.
Sleeper
Adrian Peterson, RB, Arizona Cardinals ($6,300) – ALLLLLLL DAYYYYYY BABY! Watching Adrian Peterson rumble for 134 yards and 2 touchdowns last week hit me right in the feels. He showed burst, he showed explosiveness and he showed he might still have just a little something left in that Hall of Fame tank. And with a Week 7 showdown against a Rams defense allowing the fourth most yards per carry and yards per game, and the most rushing touchdowns (8), Peterson makes for a fine FanDuel play. From valuable, yet speculative Week 6 waiver add to must play, Peterson could find his way into top 10 running back discussions for the rest of the season.
James White, RB, New England Patriots ($4,800) – FanDuel really confuses me sometimes. And this is one of those times. Now listen, I understand the crowded backfield in New England. Mike Gillislee appears to be the goal line and short yardage back (although that job may be slipping after last week's fumble) and Dion Lewis certainly deserves more carries and usage. HOWEVER do I have to cite James White's Super Bowl stats for you? Yes. Yes I do. 20 total touches for 139 yards and 3 touchdowns, with one of the all important two point conversions to boot. And his price is somehow only $4,800. I might not be a rocket scientist, but that appears to be a blatant undervalue. The backs may rotate, but White's potential alone makes him worth the risk.
Wide Receivers
The Locks
Julio Jones, WR, Atlanta Falcons ($8,800) – With all these Patriots and the second highest implied total of the week (26 points), you gotta figure at least one Falcon will have a monster day. How about Julio Jones? Coach Dan Quinn said Monday that he is not happy with Jones' usage this year and would like togged him much more involved in the Atlanta offense. Eclipsing 70 yards in three of the past four weeks may look goor for most receivers, but someone of the caliber and pure talent as Julio. And he has no touchdowns on the year. Truly amazing stuff. With an uptick in targets assuredly coming his way, look for Quinn and Matt Ryan to move Jones around the field, confusing an easily confused Patriot defense (hello Stephon Gilmore) ranking dead last in passing yards allowed per game, and focus on getting one of the best playmakers the ball early, often and 12-15 times this Sunday.
A.J. Green, WR, Cincinnati Bengals ($8,500) – This pick may actually end up being a Sleeper type pick in a strange way. The Cincinnati Bengals have an implied team total of just 18 points this week against a stout Pittsburgh Steelers pass defense, so I fully expect A.J. Green's ownership total to be lower than normal. But should it be? Sure, he struggled in his only meeting last year against the Steelers, but in 2015 Green posted 17 receptions on 26 targets for 250 yards and two touchdowns in their two meetings. The past has no impact on the present usually, but the Pittsburgh defense never really seems to change from year to year. Playing from behind, look for Andy Dalton to target the monstrous Green 12-15 times, and if he comes down with one jump ball he could make your day.
Dez Bryant, WR, Dallas Cowboys ($8,200) – Let's check the numbers on recent number one wide receivers against the 49ers: Week 5, T.Y. Hilton (7/177); Week 4, Larry Fitzgerald (4/32/1 TD); Week 3, Sammy Watkins (6/106/2 TDs). Yeah, Terrelle Pryor struggled last week but Kirk Cousins still threw for 330 yards and 2 scores. And with my aforementioned love of Dak, look for Dez Bryant to continue his recent string of success. Dez has caught a touchdown in 3 of his last 4 games, and in the one game he did not he recorded 98 receiving yards. With his connection with Dak proving to be stronger than we though it could be, Bryant should provide weekly WR1.5 fantasy scoring, with the potential for much more this week.
Sleeper
Marqise Lee, WR, Jacksonville Jaguars ($5,600) – These next two names should sound familiar as both appeared on this week's edition of the Stream Team. Marqise Lee finds himself in the enviable position of being the lead wide receivers against a very poor Colts secondary allowing the third most passing yards per game. With Leonard Fournette potentially receiving a diminished role due to his ankle scare, look for Lee to once again lead the Jaguars receiving core in targets, receptions and yards.
Robert Woods, WR, Los Angeles Rams ($5,500) – As profiled in the Week 7 Stream Team, the Arizona Cardinals struggle mightily with the opposing team's second wide receiver. I am sure Jared Goff will continue the trend of staying away from Sammy Watkins and his human shadow, lockdown cornerback Patrick Peterson, and instead choose to look at Robert Woods, the Rams leader in targets, receptions and yardage. With half the field cut out, expect an uptick in volume for Woods, especially with Todd Gurley likely to struggle against the Cardinals fourth ranked run defense in terms of yards allowed per attempt.
Tight End
The Locks
Rob Gronkowski, TE, New England Patriots ($8,500) – As I stated, this game calls for one of Bill Belichick's patented non-running game plans, so in that case why no choose Brady's 1A and 1B receiving option. Rob Gronkowski did not play in last year's Super Bowl but allow me to issue you his role and impact would have been felt early and often. Gronk has recorded double digit FanDuel points in each of his past four contests, registering at least 80 receiving yards in each game and scoring 4 total touchdowns over that span. As the clear focal point, no amount of game planning can stop Gronk and, when fully healthy, I am not sure you can even contain him.
Sleeper
Jimmy Graham, TE, Seattle Seahawks ($5,800) -The streak is alive! No, not Cal Ripken Jr.'s consecutive games Iron Man streak of 2,632 consecutive games played. The streak of 6 consecutive weeks the Giants have allowed the opposing tight end to score a touchdown. This was probably their neatest trick yet as neither Virgil Green or A.J. Derby scored. But fantasy stalwart Jeff Herman could not be stopped! Such a dangerous, athletic and skilled player, how can you blame the Giants for not stopping him from scoring? This week's task comes against Jimmy Graham, who has 6+ targets in each of his last three games and has either scored a touchdown or recorded 60+ yards in each of those games. With solid, consistent production like this we can only expect those numbers to increase five, six or sevenfold against a Giant team that treats the tight end position as if it does not exist.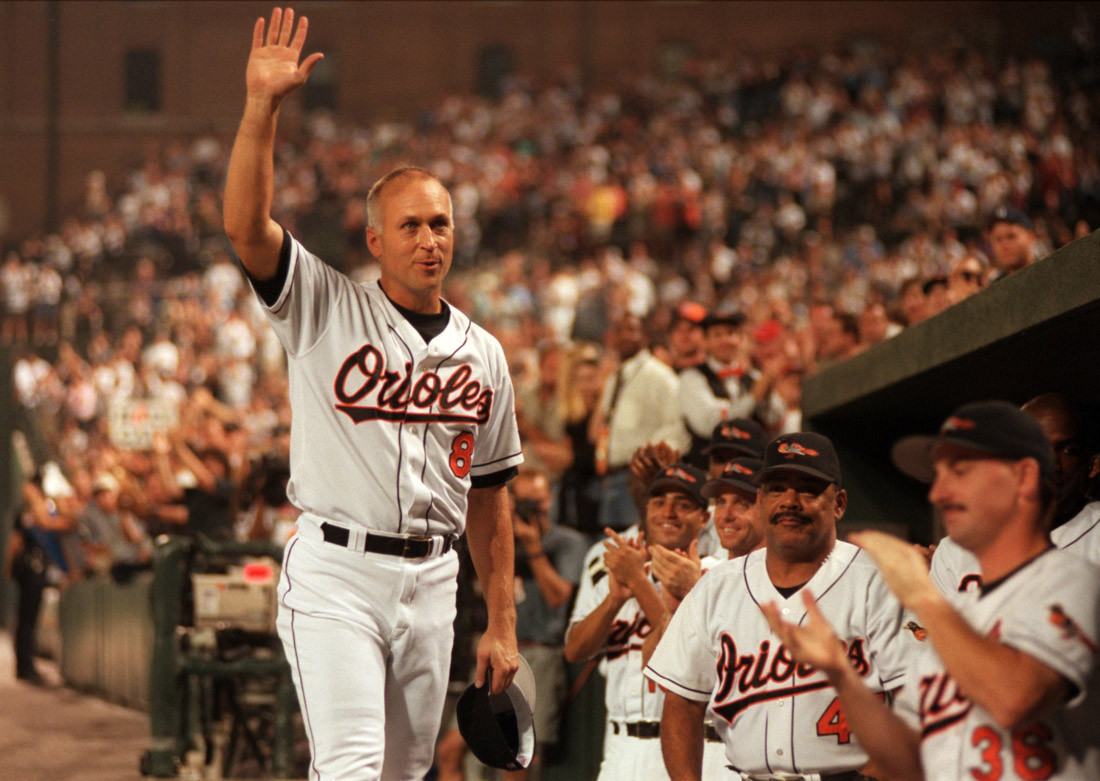 Kicker
The Locks
Stephen Gostkowski, K, New England Patriots ($5,100) – The theme of this week continues. The Sunday night shootout always offers the best fantasy upside as you watch your team climb the FanDuel rankings as those other early bird special players watch with no recourse. As the kicker on the team with the highest implied point total (29 points), Stephen Gostkowski finds himself in a prime spot to score in the low to high teens. With only a 3 point spread, the kicker could make the difference this game, so expect Bill Belichick to trust in and call on Gostkowski late in the game.
Sleeper
Adam Vinatieri, K, Indianapolis Colts ($4,500) – For the first time ever I had a difficult time finding a low priced kicker I liked. Legitimately scoured the pickings for 5-10 minutes and did not like one name. No dome games, no high projected total games. But then I found one name, a name so near and dear to my heart. Someone as reliable and trustworthy in times of desperation as they come. Adam Vinatieri finds himself at the lowest possible kicker price this week, and someone that could provide serious upside. Over the past two weeks Vinatieri is 7/7 in field goals attempts and has scored double digit points each of those weeks. As automatic as they come, let's hope Jacoby Brissett enjoys just some success Sunday, just enough to get Vinatieri in line for two or three field goal tries. Once in position, he will do the rest.
Defense
The Locks
Seattle Seahawks DST ($5,500) – Another legitimately great defense plays the Giants. So let's see this team ruin my hopes and dreams again. In a game with the second lowest total on the day (see the below game for the lowest), the Giants have the lowest implied total of the day at 17.5 (tied with the opponent of the team below). The Seattle Seahawks DST recorded 36 FanDuel points over the past two weeks playing hapless offenses, so I expect more of the same this week as the undermanned and underpowered Giants take on the sixth best defense in terms of points allowed per game. As long as Pete Carroll doesn't pull a Vance Joseph the Seahawks defense should hold the Giants to the mid teens in points and should score in the mid teens in fantasy.
Sleeper
Miami Dolphins DST ($4,300) – If the New England Patriots defense can score double digit FanDuel points, then any defense can. The Miami Dolphins DST comes in at a mere $4,300 this week, making me wonder if FanDuel actually knows who the Dolphins play Week 7. Sure the Phins scored just 5 FanDuel points just a few week ago, but they allowed just 16.8 points per game (third in the league) and recently recorded 20 FanDuel points at home against the Tennessee Titans while registering 6 sacks. They can get to the quarterback, and the play the Jets. A true recipe for fantasy success.
And that's a wrap for Fanduel Week 7 analysis. Remember to always look at the matchups and Vegas totals, which are always telling, and do not be afraid to admit they know more than you, because they usually do. Until next time, good luck and don't forget to tip me 10% of your earnings. Thanks in advance.
To contact me with any questions or general fantasy football discussion, please email me at redsocker45@gmail.com or tweet me ‪@AJGamballer‪.