Welcome back to Fanduel Picks Week 6, your one-stop-shop for the best FanDuel player picks. With five weeks in the books so far this season, we find ourselves consistently making money. Any time we are not giving back to the man, I call that a win. In Week 5 our sleeper targets really helped carry the day. Wayne Gallman, Andre Ellington and Hunter Henry, all priced below $5,500, each put up double digit point totals and helped you save your cash elsewhere for sure-fire, top end performers (like the suggested Aaron Rodgers). The special teams side of the ball also came through seeing Harrison Butker (lowest priced kicker) score an eye-popping 21 points, as well as the Baltimore Ravens DST recording a respectable 12. Hopefully the locks come through, so let's get to the Week 6 picks and find those star performers who will carry you to major cash. As a note, these picks are based on Sunday only leagues, so players on Thursday and Monday night will be ignored, as well as London games.
Quarterbacks
The Locks
Drew Brees, QB, New Orleans Saints ($8,600) – Let's start this week off with a bang! Arguably the player who will have the highest ownership percentage in Week 6, Drew Brees hosts a Detroit Lions defense allowing the fifth most passing yards per game. Most recently, the Lions made Cam Newton look like Joe Montana as Newton passed for 355 yards, 3 TDs and 0 picks, good for a 141.8 rating. Imagine what Brees and the juggernaut Saints offense can do. Normally high-priced, A-list quarterback options find themselves hovering slightly above the $9,000 mark, so Brees profiles as a steal at his current pricing. Facing a reeling pass defense, expect Brees and company to score 30+ in a game Vegas projects as a shootout (51 point total, highest of the week).
Kirk Cousins, QB, Washington Redskins ($7,800) – My preseason sleeper QB pick appear to finally have woken from his slumber. After posting 11.6 and 11.86 FanDuel points in Weeks 1 and 2, Kirk Cousins found his grooves in Week 3 and 4, throwing 5 touchdown to 0 interceptions, recording 26.8 and 20.6 points respectively. In Week 6 the Redskins face a 49ers pass defense that just allowed Jacoby Brissett's first 300 yard passing game of his career. Yikes! With an unstable and uncertain backfield, look for Cousins to continue his hot streak and pile up the FanDuel points.
Sleeper
Carson Palmer, QB, Arizona Cardinals ($7,100) – Speaking of streak, how about a trifecta! We are witnessing history here in fantasy sports, and this may be a truly special day in Carson Palmer's career and life.  In Week 4 Palmer squared off against the above mentioned 49ers, tallying a respectable 17.38 points. In Week 5 we again suggested Palmer against a Philly defense ranking in the bottom of the league against quarterbacks. That one produced only 15.64 FanDuek points. Decent, but not what we are looking for. Palmer is one out of two, so let's break the tie! In Week 6 Palmer gets a Tampa Bay pass defense allowing nearly a 70% completion percentage, 98 QB rating and 31st ranked 309 passing yards per game. The acquisition of Adrian Peterson might affect Palmer's overall outcome, but in the end Peter should not be completely ingratiated in the playbook by that time. With such an obvious hole, look for the Cardinals to plan another pass heavy attack against a poor secondary.
Running Backs
The Locks
Leonard Fournette, RB, Jacksonville Jaguars ($8,600) – This guy is what nightmares are made of for defenders. Like something out of a Freddy Krueger nightmare, Leonard Fournette has been rampaging through defenders and taking on and obliterating all comers. Fournette ranks second in the NFL in rushing yards (only to otherworldly Kareem Hunt) and first in rushing touchdowns and attempts. With Fournette as the clear focal point of the Jaguars offensive attack expect another heavy dosage Week 6 as the Jaguars host an LA Rams team ranking in the bottom 10 in rushing yards allowed per game and rushing yards per attempt, and ranking dead last in rushing touchdowns allowed.
Todd Gurley, RB, Los Angeles Rams ($8,600) – Let's not forget the runner on the other side of the field. Todd Gurley has turned back the clock to 2015, leaving our thoughts in the dust regarding his 2016 bust out. Like the Rams, the Jaguars boats one of the league's worst run defenses ranking dead last in yards per attempt, second to last in yards per game and 28th in rushing touchdowns. On the year, Gurley ranks third behind Fournette in rushing yards but first in overall touchdowns with seven (4 rushing, 3 receiving). Given the low projected total (43) and tight affair (Jaguars -2.5) expect both teams to play ball control and keep away, utilizing their ace running backs to control tempo.
Devonta Freeman, RB, Atlanta Falcons ($8,600) – With a somewhat hobbled receiving core (both Julio Jones and Mohamed Sanu are currently nursing injuries) someone has to score the lions share of the over 29 projected team points (the highest total for any team Week 6). And as a dual threat, look for Devonta Freeman to control the game flow in this one. Freeman averages 90 yards of offense per game and has scored at least once in all four games this year and he finds himself tied with the aforementioned Forunette in rushing touchdowns with 5, but in one fewer game. And while the Dolphins profiles as a solid run defense, they have not faced an offense with the fire power of the Atlanta Falcons. With hobbled receivers, look for the Falcons to lean heavily on their number one running back.
Sleeper
C.J. Anderson, RB, Denver Broncos ($7,000) – You'll read more about my thoughts on the game flow of this one in the defense section below, but this game has blowout written all over it. With all the kings horses and all the kings men unable to field a team for the Giants in Week 6, look for the Broncos defense to stifle the Giants offense and look for C.J. Anderson to control the game on the ground for the Broncos offense. With three games this year of 20+ touches and 88+ yards, look for Anderson to lead the way for a Bronco team projected as a 12 point favorite at home. With turnovers the only way the Giants can remotely have a chance in Mile High in Week 6, look for the Broncos to pound the rock all game against a run defense allowing the fourth most yards per game.
Mike Gillislee, RB, New England Patriots ($6,200) – I am going out on a limb on this one. Yes, Tom Brady has turned back time once again and continues to defeat time, mother nature, the supernatural and all other seen and unseen forces in this world. And yes, Brady could wind up throwing for 300+ yards and 3+ TDs against a New York team begging for a reality check. But not this week. I see this as a patented Bill Belichick run game. So enter scene Mike Gillislee. Sure, Brady will be slinging the ball all over the field in this one between the 20s, and he will rack up the yards. He may even score a touchdown or two. But with the Patriots looking primed for a great all around game against an inept Jets squad (especially on the ground as they rank 30th in rushing yards allowed per game), look for Gillislee to lead the charge and scoring late in the third quarter and the entire fourth quarter as the Patriots roll in an easy double digit victory.
Wide Receivers
The Locks
Michael Thomas, WR, New Orleans Saints ($8,500) – The most popular stack this week will involve the above mentioned Brees and his number one wideout, Michael Thomas. And who am I to buck that trend in such a guaranteed high scoring shootout? I'd be an idiot, that's who I would be. With at least 87 receiving yards in 3 of 4 games and a minimum of 8 targets, Thomas is deeply ingratiated in the New Orleans Saints offense, the most vital cog of that high-powered machine. With Peterson now out of town and Mark Ingram the only true running back, look for Brees to go to the pass more often this week against a soft Lions secondary, with the explosive Thomas being at the forefront of the gameplan.
Golden Tate, WR, Detroit Lions ($7,600) – So if the Saints are scoring so many points, the Lions should be pass happy too right? Absolutely correct. With the Lions optimistic Matt Stafford will play Week 6, I am optimistic he will put up 300+ passing yards against a Saints defense allowing the fifth most yards, third worst completion percentage (72.7%!!!!!) and a QB rating over 100. And with that in mind I immediately turn my attention to Lions lead wideout Golden Tate. Tate (29 receptions) has more than double the amount of receptions as the next closest Lions wide receiver (Marvin Jones Jr., with 14 catches). And while he has struggled to find the end zone this year (only one touchdown reception) he has shown the same explosiveness and elusiveness once the balls gets in his hands (he ranks 10th among wide receivers in total YAC yardage with 101 yards). Facing an inept secondary look for this volume-hog speedster to consistently get behind the Saints secondary for big plays, leading to a potential monster day at a discounted price.
Antonio Brown, WR, Pittsburgh Steelers ($9,200) – Traveling to Arrowhead Stadium against the undefeated Chiefs, the Pittsburgh Steelers will need to put up points to keep pace with the surging, dynamic offense in Kansas City. Without all-world safety Eric Berry, the Chiefs have allowed the eight most passing yards per game this year, so expect Antonio Brown to have a field day in this one. Normally, when a player puts up a ridiculous, highly unrepeatable performance in one week you tend to stay away from said player the next week. You know, the law of averages type deal. Not this man. Last week Brown caught 10 of 19 targets for 157 yards. Wowzers! On the year, Brown leads all players in targets, receptions and yards, but unfortunately for us fantasy owners he has scored just once. Expect that to even out this week however. With limitless upside in a plus matchup (when is it not plus involving Brown?), Brown encompasses that high-floor, high-ceiling combination you look for in the highest priced players.
Sleeper
Larry Fitzgerald, WR, Arizona Cardinals ($6,600) – Like a fine wine, this guy just gets better with age. In his age 34 season Larry Fitzgerald leads the Arizona Cardinals in targets, receptions, yards and touchdowns,  and ranks third in the league in overall targets with 51. A true timeless wonder. You already know my love for Palmer, so against a team so wretched against the pass how could I pass up the opportunity to couple the Cardinals quarterback with the human gazelle himself. Expect the targets to continue piling up and watch this superhuman continue dominating defenses and torching opposing secondaries.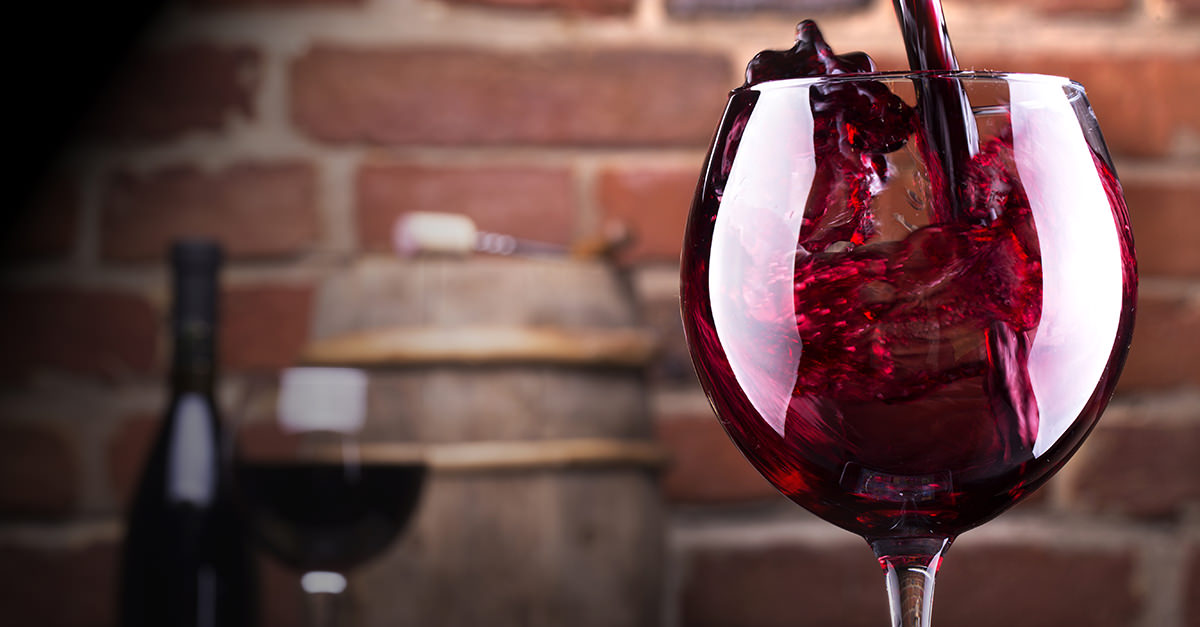 Mike Wallace, WR, Baltimore Ravens ($5,300) – For a guy with blazing speed and breakout potential in any given week, Mike Wallace is seriously underpriced Week 6. And we see why the last two weeks. In Week 4, Wallace scored his first touchdown of the year and received 10 targets. In Week 5 Wallace had a typical Mike Wallace game, scoring a season best 14.80 FanDuel points while receiving just 3 targets. How? Two of his three receptions went for 50+ yards, that's how. Still profiling as one of the fastest players in the league, Wallace should not only be picked up and streamed in every league but he should be confidently rolled out against a mediocre Bears pass defense. One long bomb can make your entire day, so at the mere price of $5,300 its worth hoping for the Joe Flacco to Wallace connection to continue blooming.
Tight End
The Locks
Jordan Reed, TE, Washington Redskins ($6,500) – When healthy, Jordan Reed could be the best fantasy tight end in the game. But that statement is more or less irrelevant given Reed's Mr. Glass like bodily makeup. Sure no defenders can stop him one-on-one, but do they really have to when he is wearing a walking boot or can't play due to another nagging injury? After playing just 26% of snaps two weeks ago, Reed should be more than rested coming off the Redskins bye week. I love Cousins this week (see above), so with a fully (is that even possible?) healthy Reed expect a heavy dose to get their offensive monster involved in the scoring.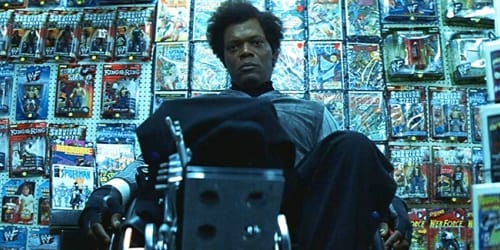 Sleeper
Kyle Rudolph, TE, Minnesota Vikings ($5,300) – He's alive! After catching 10 balls for 109 yards in his first four games, Kyle Rudolph finally got himself involved in the offense leading the Vikings in targets, receptions and catching the teams' only touchdown. Look for the Vikings to throw early and often in a game against the high-powered Green Bay offense. With Stefon Diggs potentially banged up, Rudolph could be in line for an uptick in targets, so let's hope he can piggyback off his Week 5 usage.
Kicker
The Locks
Matt Bryant, K, Atlanta Falcons ($5,200) – With a projected team total over 29 points this week, the Atlanta Falcons will move the ball up and down all day at home against a Dolphins defense yet to be truly tested in the early portion of this 2017 season. Yes the Dolphins rank 4th in the NFL in points allowed per game but that happens when half your opponents are the Jets and the Matt Cassel led Titans. Facing a much more prolific offense, we should see a few cracks in the Miami defense, allowing Matt Bryant a plethora of attempts to put points on the board.
Sleeper
Wil Lutz, K, New Orleans Saints ($4,700) – I think by now you get the point: the New Orleans Saints are going to score, and score a lot. And with the Saints constantly playing on the Lions side of the field, expect Wil Lutz to benefit greatly from the shootout. Sure, the Saints will score their share of touchdowns, but with his price so low only one field goal could make for a solid double digit day. Two field goals and we are in heaven.
Defense
The Locks
Denver Broncs DST ($5,400) – If you follow this article, you know I do not pay up for defenses. In my opinion, if you do your research you can find one or two defenses priced $4,600 and below that will put up a top 5 FanDuel defensive point total. However, there are some matchups that just ooze endless potential, and we have that in Week 6. The recently depleted New York Giants roster travels to Denver to face the number one defense in football in terms of yards allowed per game. Vegas currently projects the Giants as an 11.5 point underdog, with a team total of a mere 14.25 points (the lowest of the week, by a wide margin). With no Odell Beckham Jr., Brandon Marshall and potential missed games for "lead" back Paul Perkins and WR3 Sterling Shepard, the Giants travel into Mile High seriously undermanned and in serious trouble. If you have the cash, splurge this week as the Denver Broncos DST should tear this junior varsity offense to shreds.
Sleeper
New England Patriots DST ($4,600) – From the team allowing the least yards to the team allowing the most yards, daily fantasy can really put your mind in a pretzel. And while the New England Patriots DST do allow the most yards and second most points per game this season, they travel to New York to face a hapless Jets squad averaging a mere 18.4 points per game and totaling just over 300 yards per game. Sure the Patriots have not come close to righting the ship this year, but last week they made a hot Jameis Winston look dazed and confused as he completed just 56.5% of his passes and put up only 14 points. With a much weaker offense and an extended time to prepare, expect Bill Belichick and the New England Patriots to come out ready Week 6 with a solid gameplan to stifle the punchless Jets offense.
And that's a wrap for Fanduel Week 6 analysis. Remember to always look at the matchups and Vegas totals, which are always telling, and do not be afraid to admit they know more than you, because they usually do. Until next time, good luck and don't forget to tip me 10% of your earnings. Thanks in advance.
To contact me with any questions or general fantasy football discussion, please email me at redsocker45@gmail.com or tweet me ‪@AJGamballer‪.