Player Stock Ticker
Fantasy Football Impact: Saints Trade Adrian Peterson to Cardinals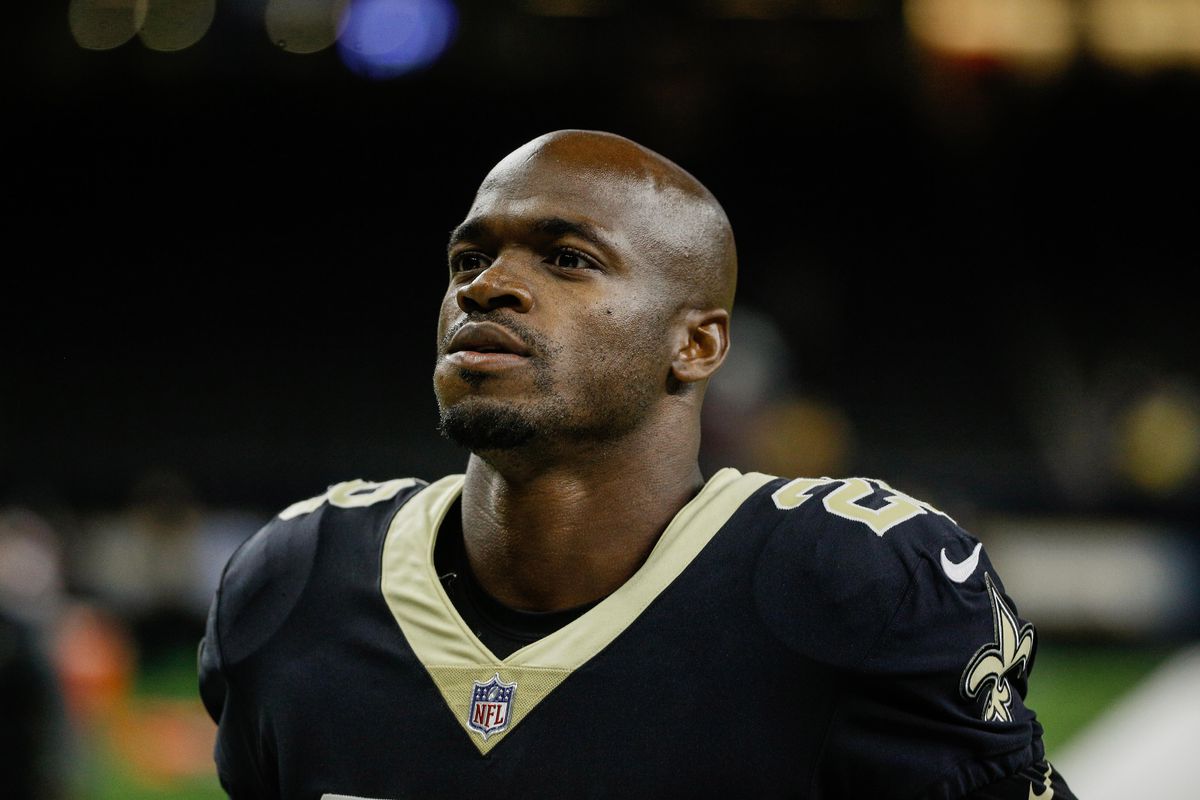 In what was a strange fit from the start, Adrian Peterson and the Saints both got their wishes when the team decided to part ways with the aging running back, sending him to the Cardinals for a bag of peanuts (a 2018 6th round pick).
Trade! The New Orleans Saints have traded Adrian Peterson to the Arizona Cardinals for a conditional pick per sources

— Dianna Russini (@diannaESPN) October 10, 2017
This trade just makes sense for both parties. Peterson will get a chance to be the early-down back in Arizona for a team with zero resemblance of a running game, while more importantly, the Saints can move on with their two-headed attack of Mark Ingram and Alvin Kamara. It was evident during the Saints' first game of the season, when Peterson looked like he wanted to murder Sean Payton on the sidelines after only playing in nine of the team's 62 snaps, that he wouldn't last the entire season in New Orleans.
So what does this mean going forward? Well, for Peterson it means he can attempt to fill the gigantic void at running back for the Cardinals, who have had a non-existent running game without their star David Johnson. This shouldn't harm Andre Ellington's fantasy outlook since Peterson can't catch a cold, but he should get touches on the early downs and on the goal line. The Cards will likely utilize him as much as they can (maybe 8-10 touches per game), but I personally believe his time is more than up at this stage in his career. Could you stream him and pray for him to fall forward from the 2-yard line if your running back stable is on a bye week? Sure. But I won't.
Make no mistake about it… Alvin Kamara's emergence made Peterson expendable. The rookie has been a PPR monster through his first four games and Payton's offense has no place for an over the hill back like Peterson. The offense can now relax, open up and they don't need to worry about Peterson bitching about touches when they want to play fast. Even though Peterson did next to nothing with the ball in his hands, he still averaged 7.25 touches per game, which will now be distributed to Ingram and Kamara. This is a decently sized boost for Ingram, who now has a RB2 ceiling, while Kamara will continue to be a PPR beast.
Overall, the writing was on the wall when Payton declared that he was moving towards a two-back rotation — with Peterson being the odd man out. This trade was a positive for both teams and all three players involved.
Now let's see if Peterson is truly finished.