Another week (nearly) in the books, and my team laid an absolute egg. I had Derek Carr forgetting how to play football, my running backs combining for 10 points, and a bench that has no short term answer. I also practice what I preach: I started Rashard Higgins. Now I have some good news, however, and that is that my opponent put up 150+ points. But now, it is time to win. The only way to win is to buy in on the right hype and stay away from the fake hype. It is also key to keep tabs on any players on the abort meter. So pay attention and lets get through this together.
How the Hype Meter Works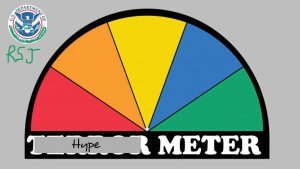 This Hype Meter is a scientific system, so pay close attention. If their hype is green, it means it is either warranted or on the rise for good reasons. The closer the meter is to green, the more they deserve the hype. Red means that they are over hyped or over valued. Stay away from these players, and if you have the chance, get rid of them.
T.Y. Hilton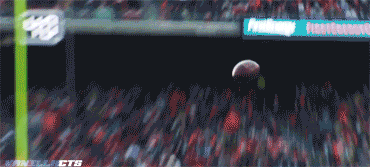 7 receptions on 9 targets for 153 yards and 1 touchdown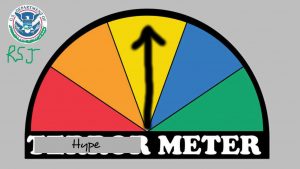 If you drafted Hilton, like myself, this was the game you were waiting for. The offense of the Colts looked quite decent, as Jacoby Brissett went 17/24 for 259 yards and proved himself as a solid game manager. This is a huge upgrade for Hilton. 145 of his yards came in the first half, which causes me pause, however. We do not know the status of Luck, who just may come back and stink up the entire field. Be cautious of buying high on T.Y. Hilton, and seriously consider selling him. His future is up in the air and his value will never be higher.
Todd Gurley
28 carries for 113 yards and 2 touchdowns; 5 receptions on 7 targets for 36 yards and 1 touchdown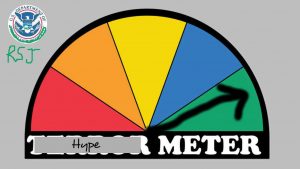 This week has been the second in three weeks that see huge fantasy numbers on Thursday night. This is something to pay attention to, for teams may not be building their defenses stamina up high enough for the short turn around. But this past week, Gurley went bananas. He was the work horse, he made the most out of every opportunity, he was tired for the most catches on his team… what is not to love? I am buying in. We had a chance to see that he now has opportunities on the goal line and will be featured no matter the game plan.
Brandin Cooks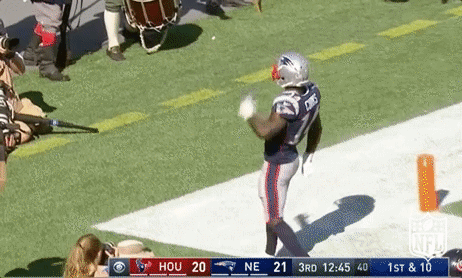 5 receptions on 7 targets for 131 yards and 2 touchdowns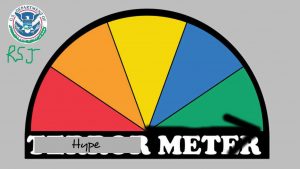 Many people outside of New England do not understand the most important aspect of being a Patriot Wide Receiver. Here is a list of skills that Cooks posesses that are important but are not the most important: Speed, Hands, Jumping, Versatility, Dick Size, Route Running… just to name a few. Here the two things that you need to be successful while playing in Foxboro: The Trust of Tom Brady and the knowledge of the playbook. This is now something Brandin Cooks can say he has. Cooks not only had a great day, statistically, but also a day to show Brady and McDaniels that he can be trusted when it really matters. His hype is real, so do not be afraid to pay a kings ransom for Cooks.
ABORT METER
How the Abort Meter Works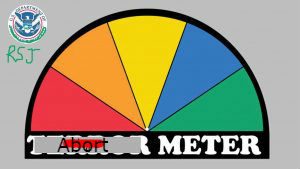 The abort meter is just as important as the hype meter, so pay attention. If the Meter reads green, do not worry, things are going to be alright. The closer to red that the meter reads, the more you have to worry. If there is ever a CODE RED, run for the god damn bunkers because you have an issue on your hands.
Isaiah Crowell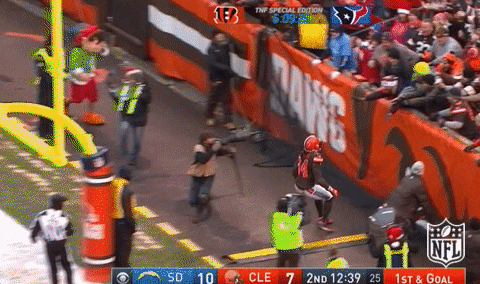 12 carries for 44 yards; 2 receptions on 3 targets for 10 yards.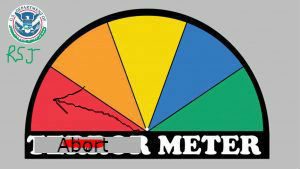 Being on this list two weeks in a row is a big issue. Crowell had the opportunity to play a defense that is notoriously bad and to get his season back on track. This didnt happen in a very big way. His carries went down, his yards are bad, and he didnt catch the ball many times. It is time to be worried and it is time to look for other options. He is my RB2 in my big money league and is my only option until Doug Martin gets back. If you have the option, bench him until he shows he can do anything of use.
Martavis Bryant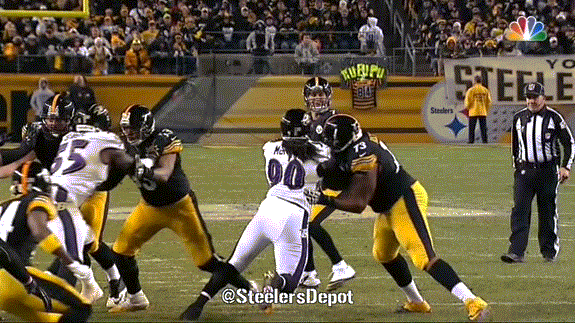 2 receptions on 8 targets for 30 yards.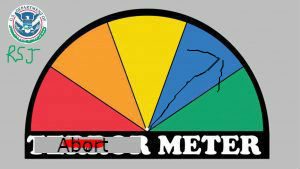 Roethlisberger is in prime retirement mode. This is the third week in a row that they had not eclipsed 20 points. This will turn around, but damn that was an ugly week, especially out of Martavis Bryant. Bryant caught 2 of 8 targets, many of which were thrown like an ugly duck by Roethlisberger. The only reason why there is some cause for concern is the play of his quarterback, not of himself. This is a player that many are aborting, so feel free to swoop in and grab him for cheap.
Monday Night Hype Preview
Tonights game is key to many different players hypes and the possibility of Aborting.  The Hype of CJ2K and J.J. Nelson are at an all time high, which I am buying in on both. Another great week out of these two, they will both be considered weekly starts. On the other end, many owners are watching this game worrying about the drive of Ezekiel Elliott. I do not see Elliott making an appearance on the Abort Meter any time soon, however if he does have another bad game, it may be time to buy low on those who do not read my articles.
So what do you think? Which players belong on the hype/abort list that I missed? When is it time to cut bait with these under preforming players? Sound off on twitter, find me at @internRSJ.