Welcome back to Fanduel Picks Week 3, your one-stop-shop for the best FanDuel player picks.  Following my Week 1 success, I chased hard Week 2 and enjoyed the fruits of my labor to the tune of $110 in winnings. Not the greatest earnings of all time, but once again staying in the green and away from the red is the name of the DFS game. Although highly priced, I knew Rob Gronkowski owners would enjoy a great day, watching him ravage an undermanned Saints defense for 20.6 points. Ty Montgomery, my must own of the week, scored a robust 26 points; however, it seems everyone climbed on that bandwagon with an ownership of 34.6%. Melvin Gordon, Kareem Hunt, and Mike Evans also all turned in very solid performances. And my sleeper of the week, Javorius Allen, underpriced at an asinine $4,900, scored a whopping 18.6. Nice return on that low investment. So let's get to the Week 3 picks and nail those high-priced moneymakers, and fill in the rest with some underpriced sleepers. As a note, these picks are based on Sunday only leagues, so players on Thursday and Monday night will be ignored, as well as London games.
Quarterbacks
The Locks
Matt Ryan, QB, Atlanta Falcons ($8,500) – Matt Ryan and the Atlanta Falcons travel to the dome in Ford Field in what should be a high scoring affair. Ryan seems to feel no pressure following his 2016 MVP award as he leads the league in Total QBR. However, his two passing touchdowns to date are a cause for concern for fantasy owners as Devonta Freeman has danced into the end zone three times already on the ground. But fear not my furry little friends as the Detroit Lions currently boast one of the league's best run defenses and worst pass defenses in terms of yards allowed. Sure, the Lions have allowed only a 67.0 passer rating, but when you face the decrepit Carson Palmer and the super-intelligent Eli Manning what else would you expect. With Ryan on the top of his game and no one to cover Julio Jones, look for Ryan and Co. to throw all day against an overpowered Lions secondary.
Derek Carr, QB, Oakland Raiders ($8,400) – Highest scoring game? Check (54 projected points, league high 28.5 projected for the Raiders). Big stage? Check (Sunday Night Football). Quarterback to man a come-from-behind Sunday night FanDuel victory? Check. Sold! Derek Carr and the fiery hot Oakland Raider offense travels to Washington Sunday night in what is projected to be (and should be) the highest scoring game of the day. To date, the Redskins have faced the LA Rams and Philadelphia Eagles, allowing a 94.3 rating. Now I know there are some Carson Wentz freaks out there, but even you guys should be able to admit Carr and the Raiders boast a far superior offense. With the Redskins profiling as a better run stopping team, look for Carr (5 TDs, 0 INTs, 126.5 QB rating) to take advantage of a poor secondary and air it out to his playmakers (more on that below).
Sleeper
Kirk Cousins, QB, Washington Redskins ($7,600) -You like that!??!? Kirk Cousins has been a huge disappointment so far this year, throwing for only 419 yards in two games, with one touchdown pass and a 6.25 yards per attempt average. The Redskins possess the weapons for get offensive success (Terrelle Pryor, Jamison Crowder and Jordan Reed, to name a few), but these ballers have yet to get on the same page with the Captain this season. What better chance to turn it around than Sunday night against a team Cousins will likely have to throw 40+ times. I think people will largely shy away from Cousins due to his early season struggles, but that is the perfect time in DFS to take advantage of your competition. With Robert Kelley potentially limited or even out this week (see Thompson, Chris below), look for the Redskins to abandon the running game early and rely on their primetime QB for victory.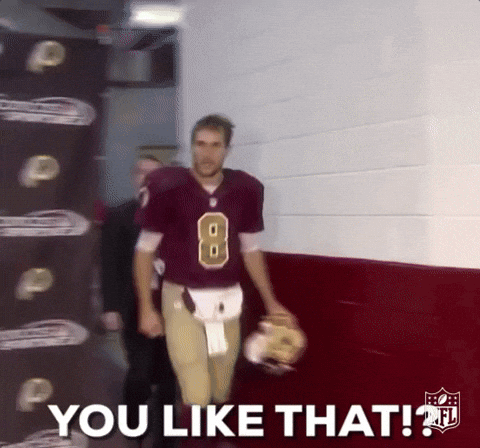 Running Backs
The Locks
Le'Veon Bell, RB, Pittsburgh Steelers ($8,700) – The early season struggles for Le'Veon Bell continues as it took him 27 carries just to get 87 yards. And his passing numbers are down as well, catching 7 balls (nice!) for 19 yards (horrendous!). So let's pay up the ladder this week when his ownership and price could be at its lowest against an inept Bears team. The Steelers (7 point favorites) are likely to lead throughout this game, allowing the Steel Curtain to bleed the clock with their all word runner. Sure the Bears were great against the run Week 1 against the Falcons, but the Buccaneers top two running backs combined for 119 yards and a touchdown last week in a 29-7 blowout win. Look for Bell to receiving similar touches and stats in the backfield this week along with a few catches, making Bell a surefire RB1 with upside.
Jay Ajayi, RB, Miami Dolphins ($8,200) – We were on Jay Ajayi before the hype got real, and he did not disappoint Week 2. In his first game in the 2017 season, Ajayi saw an impressive workload of 28 carries, and 30 touches overall. Based on pure volume alone Ajayi has RB1 potential Week 3. Throw in the fact that he is one of the more skilled playmakers at the running back position playing the laughing stock of the league (New York Jets) in a game in which the Dolphins should have under control all game (6 point Vegas favorites), Ajayi could once again see 30 touches. Given his dual threat as a receiver and running back, expect the Dolphins to build their gameplay around their workhorse, with one touchdown and 125 total yards as a minimum expectation.
Sleeper
Theo Riddick, RB, Detroit Lions ($5,600) – The Lions ain't beating the Falcons on the ground. That just won't work puppet manager Jim Caldwell. But the Falcons are susceptible to the run, so how should we gameplay this? Well, given the Falcons have allowed 19 catches to running backs this year for 143 yards and 2 touchdowns (my lord!) let's dig deep down the price list for a potential bargain monster in the making. Theo Riddick, running back pass catcher extraordinaire, profiles more as the third down passing option in the Jim Bob Cooter offense. But do not be fooled by that label as we have seen Riddick handle a good amount of carries on the side as well (he had 6 games last year of double digit carries). In the end, however, we all know that Riddick makes his fantasy money as a pass catcher, so with him as the preferred option (he has caught 9 of his 10 targets on the year) look for Riddick to exploit a Falcons pass defense susceptible to dual threat running backs in a game likely to turn into a track meet.
Chris Thompson, RB, Washington Redskins ($5,600) – If you read the above, you already know the Redskins and Raiders will be locked in a tight, high-scoring affair. And although the starting running back job will go to Samaje Perine if Kelley misses time, the right play in FanDuel this Week 3 is Chris Thompson. First, Thompson operates almost exclusively as the Redskins receiving back. Nice to know in a game that will likely feature Cousins throwing 40-40 times. Second, Thompson's ability in the run game should not go unnoticed seeing as he rushed 3 times last week for 77 yards and 2 touchdowns. While those numbers are inflated by long runs, the point remains Thompson is the lead back and the one to own in Washington.
Wide Receivers
The Locks
Julio Jones, WR, Atlanta Falcons ($9,300) – Let's beat this dead horse. I love Ryan (see above). Might as well love his number one. Julio Jones is one of the few players in fantasy sports that can score 35+ points in a given day. And the day you don't have him is the day you smash your head through a wall. While yet to find the end zone, Jones has shown plenty of explosiveness averaging 19.3 yards per reception. Also, the Falcons employ a diverse set of offensive packages and they tend to move Jones around quite a bit. Expect the Falcons to open up this week in Detroit, and look for Jones to be the primary beneficiary.
Michael Crabtree, WR, Oakland Raiders ($7,700) – With Josh Norman likely to shadow Amari Cooper, look for Carr to turn his attention elsewhere. And by elsewhere I mean the NFL's leader in receiving touchdowns. The Carr-Michael Crabtree connection looks better than ever as Crabtree's reliability and efficiency (he has caught 12 of 13 targets) will only make Carr look to Crab more often in crucial spots. With offense on the mind against the Redskins, Crabtree should be in line for a high volume day with a high floor and WR1 potential at a somewhat discounted price.
Keenan Allen, WR, Los Angeles Chargers ($7,200) – I am not ashamed to admit when I love someone or something. And I LOVE a healthy Keenan Allen in fantasy football. If you drafted him in the late third or fourths rounds of drafts, considering yourself a their cause that is robbery. On the year, Philip Rivers has peppered Allen for 20 targets (10 each game), 14 of which Allen grabbed for 135 yards and a score. Although the Chiefs pass defense has allowed a low QB rating (77.3), they have allowed the 6th most passing yards per game. Look for Rivers to target Allen early and often, as they try to keep pace with the second highest scoring team in the league.
Sleeper
Kelvin Benjamin, WR, Carolina Panthers ($6,600) – I feel like I am in Never Never Land. Am I sleeping or is Kelvin Benjamin's price only $6,600 against the New Orleans Saints? The Saints have allowed a league worst 777 passing yards (389 per game), 11.2 yards per attempt, 6 touchdowns, 80.3% completion percentage and 141.4 QB rating. How is a 141.4 QB rating even possible through two games. With Greg Olsen out with a broken foot, look for Cam Newton to take advantage of a deplorable secondary and to distribute those Olsen targets to his best and most reliable skill player in his receiving corps (Benjamin leads the Panthers in targets and yardage). I know Newton's sub 60 completion percentage is an embarrassment especially this day and age in football, but the Saints are exactly what the doctor ordered for struggling quarterbacks. Look for 10+ targets to Newton's highly talented wide receiver with the real potential for WR1 numbers for $2,000 less the price against a defense more porous than a sponge.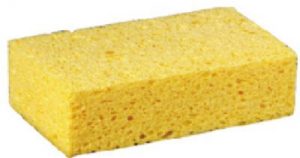 Rashard Higgins, WR, Cleveland Browns ($5,100) – Way to break onto the fantasy football scene Rashard Higgins! With Corey Coleman out with a broken hand, the Browns needed a skill player to step up and become a relevant, playable wide receiver. Enter Higgins, who caught 7 of 11 targets for 95 yards, leading the team in all three categories. Does Higgins have sustainability? I actually have no idea. But what I do know is that he is the named starting wide receiver, and that matters a great deal when your FanDuel price is $5,100 and your opponent is the Indianapolis Colts (allowing 308 passing yards per game and a 98.7 QB rating). I would not be surprised to see Higgins score anywhere from 2-25 points this week, but sometimes that is the risk you want with these low-priced dart throws. So sign me up this week, and let's hope he helps us separate from the pack.
Tight End
The Locks
Zach Ertz, TE, Philadelphia Eagles ($6,500) – 7/59/ 1 touchdown. 5/42/1 touchdown. Those are the numbers opposing starting tight ends have put against against the New York Giants this year. And as the Giants travel to Philadelphia this weekend, I expect those numbers to only get worse. Zach Ertz leads all Eagles in receptions (13) and yards (190), and is second in targets with 18. With his consistent usage and production (at least 8 targets and 93 yards in both games) look for Ertz to take the reins as the lead Philly target and take advantage of a team incapable of covering tight ends. 7-8 balls for 100+ yards with a potential TD is more than capable for this breakout beast.
Sleeper
Kyle Rudolph, TE, Minnesota Vikings ($5,400) – I am hoping Sam Bradford returns this week. But even if he does not Kyle Rudolph should still be in store for a solid, high-volume game with Case Keenum against the Tampa Bay Buccaneers. Last week against this same Buccaneers squad, Zach Miller saw 9 targets, catching 6 for 42 yards. Rudolph, profiling more as a red zone threat than Miller, should receive the same amount of looks, with the extra bonus inside the 20. If they get down near the goal line (not a guarantee with Keenum at the helm) look for Keenum to target his sure-handed security blanket.
Kicker
The Locks
Matt Bryant, K, Atlanta Falcons ($4,900) – Kicker in a dome in a close, high scoring game. Count me in. Matt Bryant continues to be one of the best kickers in the NFL even at the ripe old age of 42. He already has 2 50+ yard makes under his belt this year and is a perfect 5/5. Given this game has serious shootout potential, expect Bryant to crack double digits, with the potential for much more if he nails one long one.
Sleeper
Matt Prater, K, Detroit Lions ($4,700) – Let's go to the other side of the field for our underpriced option. Matt Prater is no slouch after making 86.1% of his kicks last year and going a perfect 9/9 from 50+ since 2016. With the shootout in play, look for this accurate rifle leg to match Bryant in points at a $300 discount.
Defense
The Locks
Denver Broncos DST ($5,100) – Not much of an explanation needed here. Averaging 9 FanDuel points per game with one defensive touchdown already, the Denver Broncos DST travel to Buffalo to face off against a team lacking offensive punch. Sure, LeSean McCoy is great, but running the balls plays directly into Denver's hands as they allow 52 yards per game and a lowly 2.9 yards per carry. With no real receiving threats, I see Tyrod Taylor scrambling f or his life Sunday, running into sacks and turning the ball over against the game's most fierce and ferocious defensive core.
Sleeper
Cleveland Browns DST ($4,400) – With no reliable options to choose from in the bottom depths of the FanDuel defense pricing, I decided to get nuts. You wanna get nuts? Let's get nuts! Now the Cleveland Browns DST are not a good defense. They are not even mediocre (they average a mere 5 FanDuel points per game). But they have forced three turnovers this year. And they do have one very important thing going for them: they play the Colts led by Jacoby Brissett. As a Patriot fan I do have fond memories of Brissett last year as he led the Patriots to a 27-0 thrashing of the Houston Texans Week 3. But in two starts since, his teams have scored 13 points in two games. Nice start for a cheap fantasy defense. With the Colts reeling this year without Andrew Luck to stop the bleeding, let's keep our fingers crossed and hope Brissett continues his futility behind center in a game with the second lowest projected total Week 3.
And that's a wrap for Fanduel Week 3 analysis. Remember to always look at the matchups and Vegas totals, which are always telling, and do not be afraid to admit they know more than you, because they usually do. Until next time, good luck and don't forget to tip me 10% of your earnings. Thanks in advance.
To contact me with any questions or general fantasy football discussion, please email me at redsocker45@gmail.com or tweet me ‪@AJGamballer‪.