Week 2 Update: The Hype Meter hot fire. After hitting 4/5 of my hype meter predictions, the Intern is back to tell you where your hype should be invested and which hype is fake. This week, I will also be adding a new feature: the Abort Meter. This is a meter that will help fantasy owners gauge when it is time to abort on a player that you have already invested in. Once again, this is a very original meter and is very scientific. Please note the differences: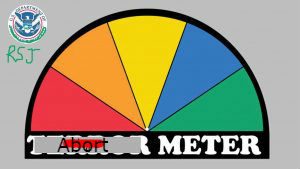 vs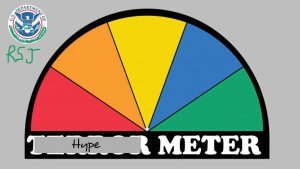 And with the introduction with this amazing technology, lets start this dang thing.

JJ Nelson now has two games in a row with 5 receptions and a touchdown. Now I know that that isn't the most impressive line, but hear me out. Has shown great flashes, especially without John Brown. He is a real boom or bust player, but can become more consistent as John Brown is more consistent in not playing. Many forget that last season, he had 4 games in a row with a touchdown. The hype is rising for this player, so buy in while you can. This hype is real and he should be treated as a weekly flex option.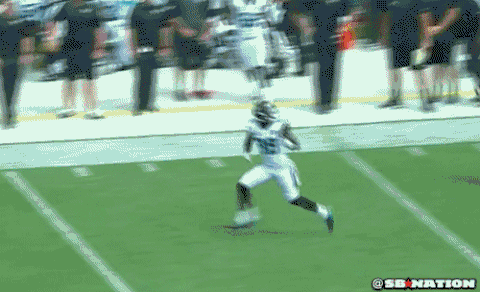 For some reason, everyone has this obsession with grabbing trash after a star is lost. It happened last week with Kerwyn Williams and it is happening again. Don't get me wrong, Allen Hurns is a decent option as your WR3/4 and possibly a spot start due to matchups, but his hype is through the roof. Do not listen to all the hype. He wasn't targeted all of first quarter, making his first catch of the game was under 2 mins left in the third quarter. He finished with a solid stat line at the end of the game, but this was all gained in garbage time. Please do not invest much stock into this guy, he is not what is hyped up to be.

CJ2K is back. After being cut earlier in the season for his fumbles, Chris Johnson is back. If you paid attention last week, I told you that Kerwynn Williams is not the right person to invest in. He was only given the ball 9 times for 22 yards, an amazing 2.4 ypc while Chris Johnson averaged 4 yards per carry on 11 rushes. Although many feel like this may be the perfect time to take all stock out of the Cardinals backfield, I believe this may be the time to buy in. Do not waste a waiver add, but instead wait until the entire league passes on him and pick him up as a free agent. He is worth the roster spot. Plus, as I've always said, the man with neck tattoos is the man you want on your team.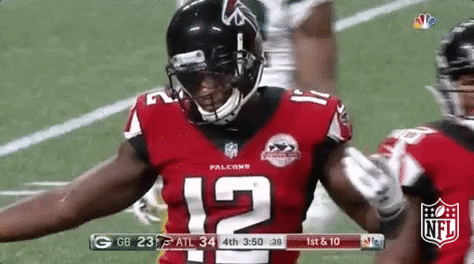 Taylor Gabriel is no longer the #2.  Although the name "Sanu" brings up an idea of an aging player,  Mohamed Sanu is only 27 years old, in his sixth year of football. Right now he carries a reasonable flex start by opportunity alone. He has the reigning choke artist MVP throwing him the ball while having an all-generational player drawing coverage of opposing defenses. If something ever happened to Julio Jones, which isn't out of the question, Sanu could find himself in a really great situation. Pick him up for free in just about every single league.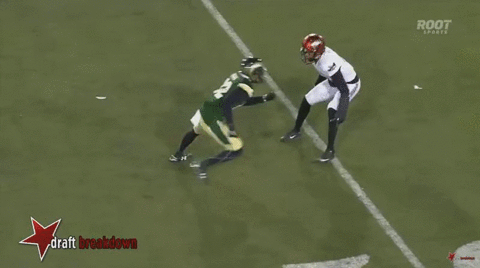 This Rashard Higgins kid may be the BandAid your fantasy team needs. Before Coleman exited the game with a broken hand, Higgins was being targeted early and often. Now that the news is out that Coleman had broken the same hand as last year, this leaves Kenny Britt and Higgins as the two main options. Higgins, however, outsnapped Britt 54-42 and outcaught him 7-1. This is a player who should be closely watched and is worth a waiver add in deeper leagues. He also is very good. In 2014, Higgins led college football in both receiving yards and receiving touchdowns. His hype currently around fantasy leagues is a luke-warm feeling, but as you see here, it is time to buy stocks in every single one of your leagues.
Now for your future viewing pleasure, I present to you: The Abort Meter
Now this is very important for every viewer to see, abort is being used in the sense of to leave quickly or to get rid of. This has nothing to do with.. ya know…

If you guys have been around for a while, you know I'm a huge Isaiah Crowell guy. He has size, skill, and reasonable speed. But even I can admit that these past couple games has been bad. Buy it is not time to abort hope on this guy. He has quite a few juicy matchups coming his way, including the Colts this Sunday. If you can, buy low on this player and enjoy the benefits, they are coming.

GET THAT FUCKING SMILE OFF YOUR DAMN FACE, TYLER! YOU DO NOT DESERVE TO SMILE. This seems to be a theme with many promising tight ends: they just can't stay on the field. Tyler Eifert is quite close to our first CODE RED of the season, and one more week of injury filled reports and underwhelming stat lines will bring him to the drop list. It is time to invest in other options for any Eifert owner, and be ready to get rid of him after this week.
Told ya so. If you had a chance to read my three and out earlier in the off season telling you why Cam Newton will stink this year, then you are on the list of people who laughed at drafters taking Newton as a top 10 QB. He has looked bad, and his O-Line has looked even worst. He now has a twisted ankle, to boot. The only reason why he is not a CODE RED is because expectations should have been low to start with. Find a new quarterback ASAP if you have any stock in Newton, and you only have yourself to blame.
Am I buying the hype on the right players? Am I aborting the wrong guys? Sound off on Twitter.