Welcome back to Fanduel Picks Week 2, where the free cash flows like the Salmon of Capistrano. I won $25 following my Week 1 picks. Is that good, is that bad? I do not know, but not losing money is always a plus. The Jacksonville Jaguars DST may have been my best prognostication considering their ownership hovered around 8% and they put up 28 points. Todd Gurley and Antonio Brown chipped in solid performances as well. As the weeks go on forecasting performances becomes easier, so starting off on the right foot can only boost my confidence. So let's get to the Week 2 picks, and see where we should pay up and where we can skate by. As a note, these picks are based on Sunday only leagues, so players on Thursday and Monday night will be ignored.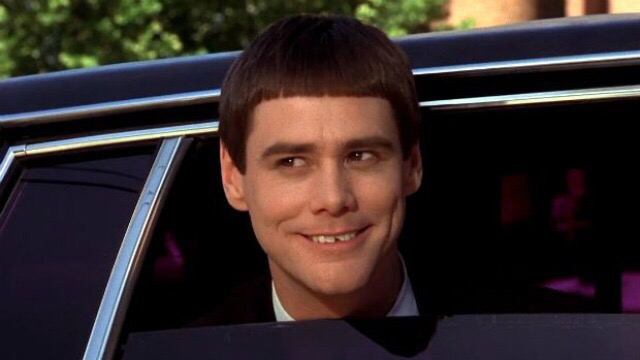 Quarterbacks
The Locks
Drew Brees, QB, New Orleans Saints ($8,700) – The ultimate dome quarterback, at home, in the highest scoring game on the board against a team that just got torched by Alex freaking Smith and, in their Week 1 game, the Saints produced an uninspiring 60 combined rushing yards. I do not think I have to tell you that Drew Brees is money at home, and after watching the New England Patriots lackluster defense limp to the finish line Week 1 I am sure Sean Payton and Co. will want to take advantage of a team that could not stop a nosebleed. Sure Bill Belichick will have his troops ready to go, but the Saints are one of those teams that strongly believes throwing early and often wins games. Considering the Patriots will partake in this track-meter contest and score over 30 points, look for Drew Brees to chuck it 50+ times, giving us owners the potential for a 30+ FanDuel point day.
Aaron Rodgers, QB, Green Bay Packers ($9,100) – Not much to really say here. A-A-Ron is the league's most talented and best fantasy quarterback (we all know Tom Brady is the league's best quarterback). So in a Sunday Night Football game, under the brightest lights, with a total of 53.5 (second highest on the board) I am expecting a huge performance from Aaron Rodgers. Sure, Week 1 did not produce the greatest results in his career, but Rodgers still managed to throw for over 300 yards against one of the best defenses in the league. And let's not forget his near 300 yard, 3 touchdown, 46 rushing yard performance against these same Atlanta Falcons in the NFC Championship Game last year. Fueled by revenge under one of football's biggest stages, look for one of its biggest stars to dominate all game long.
Sleeper
Philip Rivers, QB, Los Angeles Chargers ($7,000) – Something seems amiss with this FanDuel price. It almost seems like a trap. Philip Rivers might have only thrown for 192 yards Week 1, but that was in Denver against arguably the best defense and secondary in the league in the hostile confines of Sports Authority Field at Mile High. And he still threw for 3 touchdowns. Priced at a mere $7,000, Rivers looks to be one of the best underpriced plays Week 2. With a plethora of playmakers to throw to, expect Rivers to take advantage of a rusty Miami Dolphins team coming off a Week 1 bye.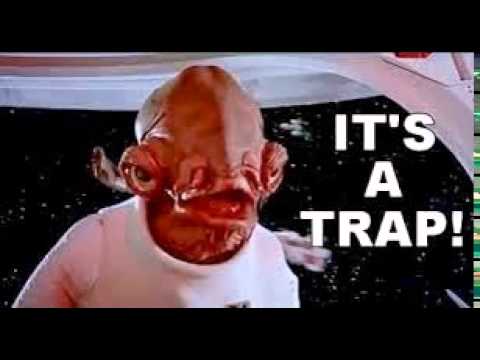 Running Back
The Locks
Melvin Gordon, RB, Los Angeles Chargers ($7,600) – Nothing too impressive about Melvin Gordon's performance Week 1 against the Denver Broncos. But really who does play well against Denver in Denver? He still managed to score a touchdown and caught 5 balls on a whopping 6 targets, so Gordon figures to be the number one option on a team primed to put up a lot of points this season. While his usage rate remains high, and Gordon remains on the field, he appears to be the best option at running back after Le'Veon Bell and Ezekiel Elliot while David Johnson remains sidelined.
Kareem Hunt, RB, Kansas City Chiefs ($7,800) – I know the rookie running back debate may have been the single biggest debate this preseason. Personally, I had Kareem Hunt as number one. And while I am not officially crowning myself as correct, I will say…WOW. What a performance by the rookie. I actually had a friend text me "-1.3." after Hunt fumbled on his first professional touch. Then the rain came. 246 total yards and 3 total touchdowns (good for 45.60 in my PPR league) is a decent night. Although the Philadelphia defense locked down the Redskins running game Week 1, the Redskins don't employ a back anywhere close to the talent of Hunt. Also, do not forget Chris Thompson put up a 4/52 line with a touchdown in the receiving department against Philly Week 1. Hunt's explosiveness and versatility will keep him as a focal point of Andy Reid's running-back-based offense, so look for the Chiefs to run him hard and place him in mismatches across the field as a receiver.
Sleeper
Ty Montgomery, RB, Green Bay Packers ($6,500) – Ty Montgomery played 74 of 82 snaps for Green Bay Week 1. And that number may have been higher if not for a minor injury that temporarily knocked him out of the game. Seemingly locked in as the surefire workhorse running back, Montgomery has serious potential to be the RB1 overall this week. In Week 1 against the stifling Seahawks defense, Monty amassed 93 total yards on 23 touches and 1 touchdown. If he can repeat that 23 touch performance this week against a team that allowed 125 yards on the ground (6.6 yards per carry) and 61 through the air to backs, Montgomery could amass 150+ total yards due to his versatile RB/WR abilities. He will find himself on almost all of my teams this Week 2.
Javorius Allen, RB, Baltimore Ravens ($4,900) -I know the Cleveland Browns held shifty running back Le'Veon Bell  to just 32 yards on 10 carries. That is actually quite impressive when you think about that. However, I am not suggesting Javorius Allen because of the matchup but rather his price. After receiving 21 carries Week one and outsnapping Terrance West 33 to 27, Buck Allen could be the back to own after Danny Woodhead went down with yet another injury (sigh, what else is new). Considering this division rivalry game could be a slugfest, ball and clock control could be of the utmost importance. Allen's usage potential and extremely low price make him an attractive cheap option if you load up on receivers and the tight end position (see below).
Wide Receiver
The Locks
Julio Jones, WR, Atlanta Falcons ($8,800) – I think the Falcons were honestly surprised by the fight the Chicago Bears gave them Week 1. And that led to the low usage of Julio Jones. Not happening this week. Jones torched these Packers last year in the NFC Championship Game to the tune of a 9/180/2 slash line. No one has the capability to hold Jones in check, so with a projected total over 50 points expect Julio to be heavily involved in the scoring.
Mike Evans, WR, Tampa Bay Buccaneers ($8,500) – By now you all know the Roto Street Journal team LOVES Mike Evans. His connection with James Winston is undeniable and his upside and talent is limitless. Evan's targets have been on the steady increase through his three years in the NFL (124-147-league leading 175, the last season equaling almost 11 per game) and he has managed at least 1,050 in each of his season's, scoring 12 touchdowns in two of them. With no Doug Martin or reliable running game Week 1, I expect Winston to laser in on Evans massive 6'5″ frame, especially in the red zone.
Jordy Nelson, WR, Green Bay Packers ($8,100) – Well, I think my stack looks rather obvious this week. Jordy Nelson is the third Green Bay player to appear on this list , and the Vegas total more than justifies my choices. Now this surely will be a popular stack, and maybe you want to fade the entire stack. But do not get too cute, this Packers/Falcons matchups has 30+ points for each team written all over it. Coming off a solid performance Week 1 against a strong Seattle secondary (7/79/1 TD), Nelson showed us why he continues to be Rodgers security blanket and downfield threat. His capabilities and reliability as a wideout cannot be topped in this league, so if any GB wideout is going off for that monster performance on Sunday night, its Jordy.
Sleeper
DeVante Parker, WR, Miami Dolphins ($6,400) – Jay Cutler loves throwing the football downfield. Sure, Jarvis Landry has been the Dolphins security blanket, but Cutler does not care about safety. With a career average over 15 yards per reception, look for Cutler to develop a strong bond with explosive receiver DeVante Parker. But do not be late to this party. I see their connection developing quickly, and Parker's price should only soar as the weeks go by.
Kendall Wright, WR, Chicago Bears ($5,400) – With Kevin White headed to the IR, the Chicago Bears have nowhere else to turn offensively in their receiving corps than Kendall Wright. He may be best suited in a WR3 role, but injuries have suddenly elevated him to WR1 status on the Bears, and that should mean plenty of targets for their newly crowned lead dog. Now he may not be the most skilled wide receiver, but at $5,400 his price makes him very difficult to pass up due to the dearth of other options on the Bears. If you load up on some of the players listed here, Wright might be that crucial low priced, high upside / high volume guy to balance your roster.
Tight End
The Locks
Rob Gronkowski, TE, New England Patriots ($8,100) – See above. Each team should be scoring into the 30's this game, and that is a conservative estimate. If Danny Amendola cannot go, look for the Patriots to focus on the best offensive weapon in all of football to get them back on track. The Chiefs limited Rob Gronkowski to just 2 catches for 33 yards Week 1. But that was mostly due to the stellar performance of Eric Berry. The New Orleans Saints do not have an Eric Berry. I normally do not like paying up on my tight ends, but this might be the one week where I break that rule.
Sleeper
Jared Cook, TE, Oakland Raiders ($5,100) – Jared Cook caught all 5 of his targets week one for 56 yards, proving he can be a very effective 4th or 5th option on this pass happy team. Oakland will be welcoming the hapless New York Jets to town in what should be an absolute massacre (the Jets are currently a two touchdown underdog, highest on the board). The Jets allowed a touchdown to Bills tight end Charles Clay Week 1, and I expect that trend to continue as David Carr looks to build upon his relationship with Cook in the second half of a rout.
Kicker
The Locks
Stephen Gostkowski, K, New England Patriots ($4,900) – This game has shootout written all over it, and Stephen Gostkowski will score in bunches. As mentioned above this game is the highest total on the board, so the only question here is will Gostkowski get a chance to kick a field goal, or will the Patriots tack on touchdown after touchdown. Anything more than one field goal here and Gostkowski could be looking at a 12+ point game.
Sleeper
Phil Dawson, K, Arizona Cardinals ($4,500) – Fool me once…shame on…shame on you. Fool me…can't get fooled again. Of course I talk up Phil Dawson in Week 1's article. He may be old, but he has a boot and never misses, especially in a dome! And of course he misses a 32 yarder. Whoops! While David Johnson's injury does put a damper on Dawson's potential, I still see him racking up the points this week in the RCA Dome as the lowest priced kicker. After all, Greg Zuerlein put up a whopping 17 on these same Colts Week 1.
Defense
The Locks
Seattle Seahawks DST ($5,400) – The San Fransisco 49ers managed 3 points and 217 total yards at home Week 1. Imagine what traveling to Seattle will do Brian Hoyer and company? The Seattle Seahawks DST kept the Packers potent offense in check most of the afternoon, so the 49ers will prove to be a more than acceptable bounce back opponent. Projected for about 15 points this week, I'd be surprised if Seattle allows the 49ers to score that much.
Sleeper
Tennessee Titans DST ($4,600) – Did Blake Bortles 52.4% completion percentage and 5.95 yards per attempt scare you Week 1? Me neither. Sure I did not want to touch Allen Robinson with a 10 foot pole coming into this year, but there was no doubt in my mind he was the most talented receiver on the Jaguars. Now?!?! Allen Hurns???? C'mon man. Leonard Fournette looked like a man in Jacksonville's Week 1 dismantling of the Houston Texans, but their offense mostly unimpressed and scored mainly because of their 10 sacks, 4 turnover defensive performance. Marcus Mariota and the Tennessee Titans are a far more competent offensive unit, so I expect the Jaguars to put more faith in Blake Bortles and its offense Week 2. Sounds like a defensive feast for the Tennessee Titans DST to me.
And that's a wrap for Fanduel Week 2 analysis. Remember to always look at the matchups and Vegas totals, which are always telling, and do not be afraid to admit they know more than you, because they usually do. Until next time, good luck and don't forget to tip me 10% of your earnings. Thanks in advance.
To contact me with any questions or general fantasy football discussion, please email me at redsocker45@gmail.com or tweet me ‪@AJGamballer‪.