Weird week, right? David Johnson is down, defenses are scoring more fantasy points than every other position and OUR PETS HEADS ARE FALLING OFF!
Win or lose, you more than likely do not feel great about the outlook of your team. You scroll down the waiver wire, looking for a new starter, ready to drop any of the schmucks on your team who gave you 3.1 points. Or maybe it's time for a trade! You search through each roster finding who you can pick off their team for cheap. You start drafting your negotiations, trying to sell your busts as true break out candidates. You teeter on the line of offering a trade that will have you mocked year long, but dammit it's all you have!
Or maybe it's just time to relax. The days after Week 1 are notorious for playing spoiler for fantasy owners. Overreaction will hurt your team about 80% of the time. Do not give away your third round pick who under-performed, for a player who now looks promising. The worst move you can make on your waiver or by trade is hunting a player with false hype behind him.
Another big mistake a fantasy owner can make is not buying into the hype of legitimate studs. Players can quickly go from a spotty flex start to weekly starter based on scheme, depth chart positioning, and improvement. This change can happen instantaneously and it is vital to have these players on your team.
To be able to measure the difference between real hype and fake hype, I have developed a fool proof 5 stage meter. This meter is completely original and is not just a photoshoped version of the Terror Meter.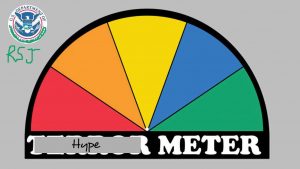 Green good, red bad. Got it? Good.
Ty Montgomery — The Workhorse Back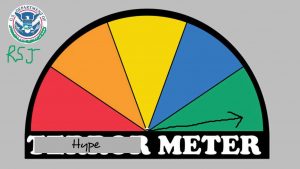 19 rushes for 54 yards and 1 touchdown
4 catches for 39 yards
This boys is the real deal for many reasons. His versatility gives him leverage over every back on the field, he speed is legitimate, and he runs through anyone in his way. The Green Bay defense has also now shown that every game will not need to be a shootout, making running the ball a more attractive option for Mike McCarthy. The next leading rusher on the team was Aaron Rodgers, which is a fantastic sign for there being NO competition at this position. Ty Montgomery is a real RB1 and if you can find a Montgomery owner who disagrees, grab him quick.
Kerwynn Williams — The Next David Johnson.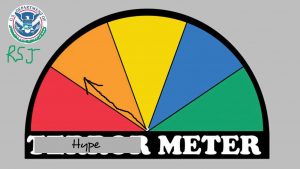 5 rushes for 10 yards and 1 touchdown
1 catch for 2 yards
The worst case scenario for anyone with the first overall pick has happened. The one spot you never had to worry about is now empty. The one move to make is to just use your waiver pick and grab the person who filled that gap, right? Wrong. No one will ever replace David Johnson, especially on that Cardinals team.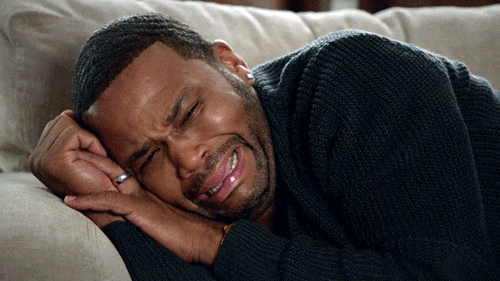 The team with David Johnson is a sexy and fast team, but without him… yuck. You cannot fill the shoes of the best running back just because they will be playing the same position. Owners will be spending their first and top waiver claim or a large chunk of their fantasy budget on this player, but he is simply too risky for any smart investor to do that. One huge sign of this player not living up to the hype is the need for Arians to scout the practice squad players of opposing teams, picking DJ Foster up from the Patriots. If he were sure that Williams would be a good fit in this role, he would never had needed to search for other options. For the time being, the Cardinals backfield is something to keep an eye on but nothing to extend on.
Tyreek Hill — More Than A Gadget Player.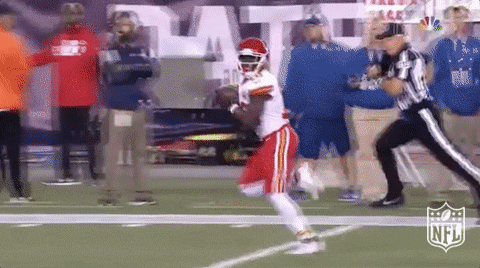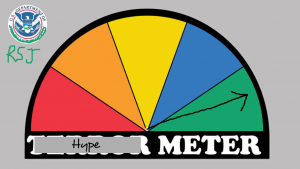 7 catches for 133 yards and 1 touchdown
2 rushes for 5 yards 
If you have been paying any attention to us here at RSJ, you know Tyreek is our guy. It should be of no surprise that he is the absolute real deal. His speed, his hands, and most importantly, his workload. Even if you take away his 75 yard touchdown catch, which Pro Bowl corner Stephon Gilmore wishes you could, he still would have had 6 catches for almost 60 yards on an abbreviated night. This being against what is considered a top tier secondary. Hill is an elite talent who has an extremely high ceiling that is paired with an even higher floor. Buy into Hill if it is not too late, however you only have yourself to blame if you were not buying in earlier.
Buck Allen or Terrence West Will be a Weekly Start!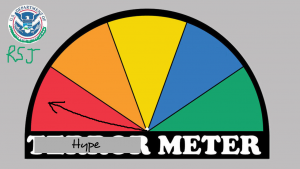 21 rushes for 71 yards – Buck Allen
19 rushes for 80 yards and 1 touchdown – Terrence West
Is this the start of a workhorse back or the start of a two player backfield that you want no part of? With the dismissal of Glassman Woodhead, the Ravens are stuck choosing between Terrance West and Buck Allen. My advice? Stay away. Even though both of these stat lines are quite juicy, it is important to read into the story line of Sunday's game. If not for Andy Dalton throwing the ball away all afternoon, there is no chance that the Ravens would have rushed the ball 40 times. Also important to note is that Flacco is still recovering from an injury, making it so the less he would throw, the better. This is a backfield I want no part of and see no need to buy into the hype of either of these running backs.
Kareem Hunt is a Monster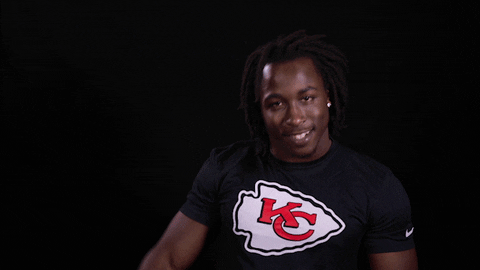 17 rushes for 148 yards and 1 touchdown
5 catches for 98 yards and 2 touchdowns
The hype train is all aboard, choo choo! Kareem Hunt started his career off on a nonstop trip through Foxboro the way no one could have ever imagined. Although RSJ had hopped on the train early, no one here could have ever imagined how good Hunt would look. But should you buy or sell him? Let's get a look at the chart.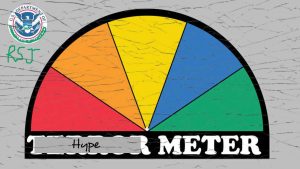 BUH GAWD HE BROKE THE CHART!
Kareem Hunt is a stud. He has the perfect mix of talent and scheme that is needed for a certified top 10 running back, where I do not see him taking a step out of the top 8 all season. Anyone with eyes could see that this kid is special and that the coaching staff, along with fellow players, have nothing but faith that Hunt is the next big thing. The size, speed, and style of Hunt makes every girl within a mile radius Kareem-y. Get it?
If you are lucky enough to have a player on this hype meter, buy and sell accordingly. Don't be afraid to ask people in the league how they are feeling about a player either way. If an owner doesn't believe in the player the same way we do, do them a favor of ripping that player away from them along with their heart.