Intern Kevin isn't let out of the broom closet often, but we'll give him some air (and maybe even a slice of bologna) when he finds someone severely overvalued or undervalued by the fantasy community. He can't grow too comfortable with the free world, though, so he needs to keep it down to the three most crucial points as to why the market and/or experts are dead wrong, and why you should capitalize on their mistakes.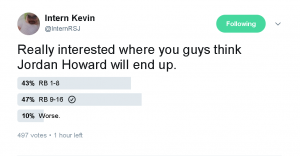 I am back. The people have spoken and 'The Three and Out' is a mediocre segment. IMPROVEMENT! During conversations (arguments) about Lamar Miller, somehow Jordan Howard, came up. This made me wonder what the Twitter community actually felt and I quickly found out: No one really knows.
Jordan Howard presents everything fantasy owners salivate over: He has youth, he has opportunity, and he has proven that he can put up MONSTROUS points. He averaged just under 90 yards per game behind a great offensive line (ranked 15th on PFF) that has added solid pieces such as Bradley Sowell, Taylor Boggs, and Jordan Morgan. The Bears have even added Mr. Salsa himself, Victor Cruz, on the perimeter.
BUT HE IS BEING DRAFTED 10th OVERALL!
Are you guys kidding me? 10th overall? In the CBS mock draft, headlined by "experts" such as Will Brinson, Jamey Eisenberg, Dave Richard and Chris Towers, Howard was picked 10th overall. That means that players like Mike Evans (!), T.Y. Hilton, Jordy Nelson, Melvin Gordon, and even DeMarco Murray were taken after Howard. I am disgusted. Lets start the damn Three and Out.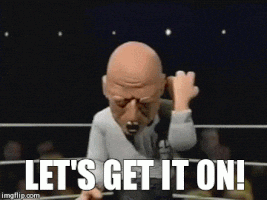 1. His team stinks.
Jordan Howard plays for a team that averaged 17 points per game last season. Although Jay Cutler was no Tom Brady, he was better than what they have now. They also lost their best wide receiver in Alshon Jeffrey. The acquisitions of Mike Glennon and Buttmunch Sanchez were a perfect band-aid for the shotgun wound that is the Bears offense. If you don't believe me, why would they go ahead and draft Mitchell Trubisky? The Bears are building for the future, which may be bright, but for the time being, they're are a cesspool of backup wide receivers and quarterbacks.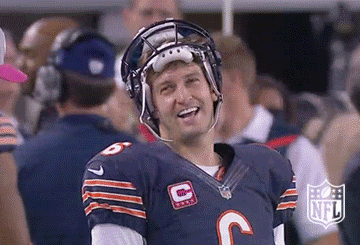 And anyone who even attempts to tell me that having a sub-par team is a good thing because that means only one player will be scoring all of the points can have both Howard and Todd Gurley and enjoy last place.  Howard will have all defensive eyes on him, boxes will be packed, and scoring chances scarce. Pass.
2. His stats are padded.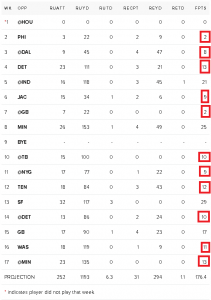 All fantasy owners are guilty of what "experts" are currently doing; remembering when a player shined as bright as a diamond but forgetting how often they were just "meh." I mean look at these numbers. You could get the same production from a good RB2, not the fifth or sixth running back off of the board. I do understand that he has had monstrous games, however, a huge game every few weeks is not how you win championships. Consistency is key, and your first round pick needs to be someone you can rely on. If you took out his two monster games, he averages only 10 fantasy points every week. 10 points is great to have from an RB2 on your team, but not the 10th overall pick! He is a real boom or "meh," and the booms will be even more infrequent given Point 1 (his team sucks). Reminder – do not expect his red zone opportunities to increase and do expect teams to stack the box against Howard and the Bears running game.
3. By taking him at his ADP, you are passing up on STUDS.
By taking him at his ADP, you are losing out on consistent talent. Look at the Running Back Rankings of The Almighty Wolf. Ranked at 14th for running backs, there are better options in the first, second, and early third rounds of your draft. Taking Howard in the first round is like marrying the girl you meet at the bar. Sure, she will respond to your texts a couple times a month for a good time, but the effort you have to put in is not worth the outcome. Why not just get hitched to the girl that's there everyday, asking you to hangout and even gives you a couple of old fashions every now and then. Those picks are the ones that are worthy of your draft pick and will be consistent each weekend. Running backs such as Jay Ajayi, Devonta Freeman or even Isaiah Crowell will be more consistent on a week-to-week basis. If you're a believer in my Intern powers, you can even take the Undervalued Smokeshow in Lamar Miller. Those are the ones you want to take home to mom! (But not really because she is probably from a different era which is less accepting than ours).
Well there you have it. No rape jokes in this one! Don't fall into the hype of Howard and get a girl that will give you a nice hand job every now and then! Christ this post got off track quickly…
Follow me on twitter at @InternRSJ to take my polls for future Three and Outs — fingers crossed that I'm let out of the closet sometime soon to write another. Let me know in the comments or on twitter about why you think Howard will be worth his draft pick or not, and point out all of my grammatical mistakes. Like Eddie Lacy at a dietary clinic, I'm out.