Everyday we compile the most important fantasy football links of the day for you to stay up-to-date and ahead of your fantasy opponents… This is your number one place for beat writer blabber, injury news, transaction tracking, and fantasy analysis from the experts who taught us a thing or two.  To keep up with breaking NFL news, be sure to follow us on Twitter, Instagram and Facebook.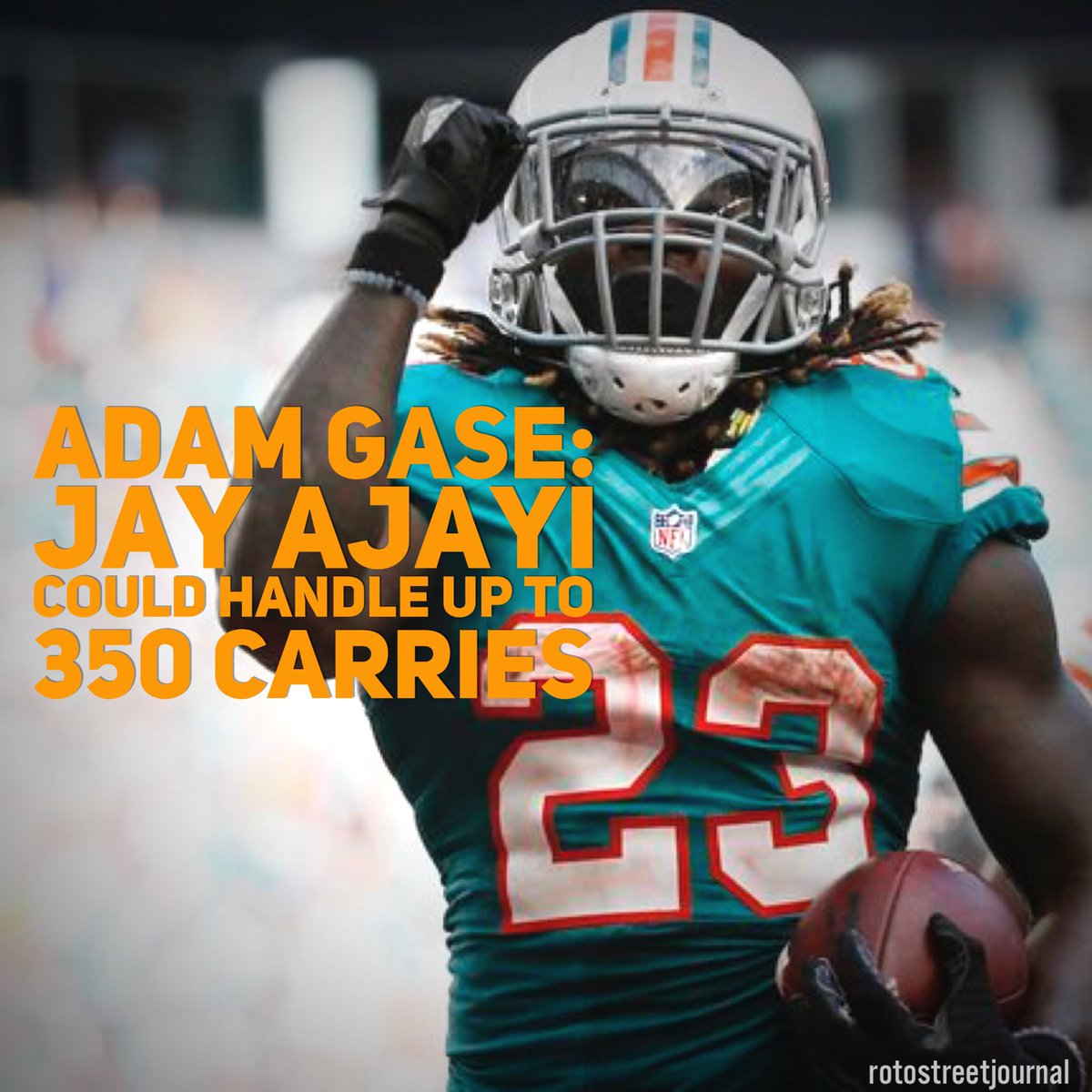 If you haven't jumped on the Jay Ajayi bandwagon yet, it's filling up by the second. In our Post-Draft Big Board (which dropped today), Ajayi is all the way up to our RB7 and 11th overall. With his receiving skills "200-percent better" and 350(!) carries potentially headed his way, he has bonafide RB1 potential.
Marcus Mariota, who suffered a fractured fibula on December 24 at Jacksonville, was on the field for the first of 10 organized team activities on Tuesday. Mariota did everything in the walk-through, and in individual drills. He also worked in the 7-on-7 period.

"It felt great," Mariota said after practice. "Four months ago I wasn't sure I was going to be able to participate in OTAs, and being able to do some of the drills … I was very happy and very grateful. It was fun to be out there with the guys, and I enjoyed it."
It was borderline heartbreaking when Marcus Mariota fractured his fibula at the end of December, but from the looks of it, he's back. The Titans management has done their job to build an excellent offensive line in front of him, two exotic smashmouth running backs behind him, and a bevy of weapons on the perimeter for him. With Corey Davis added to the mix, expect a dynamite season for the Hawaiian signal-caller.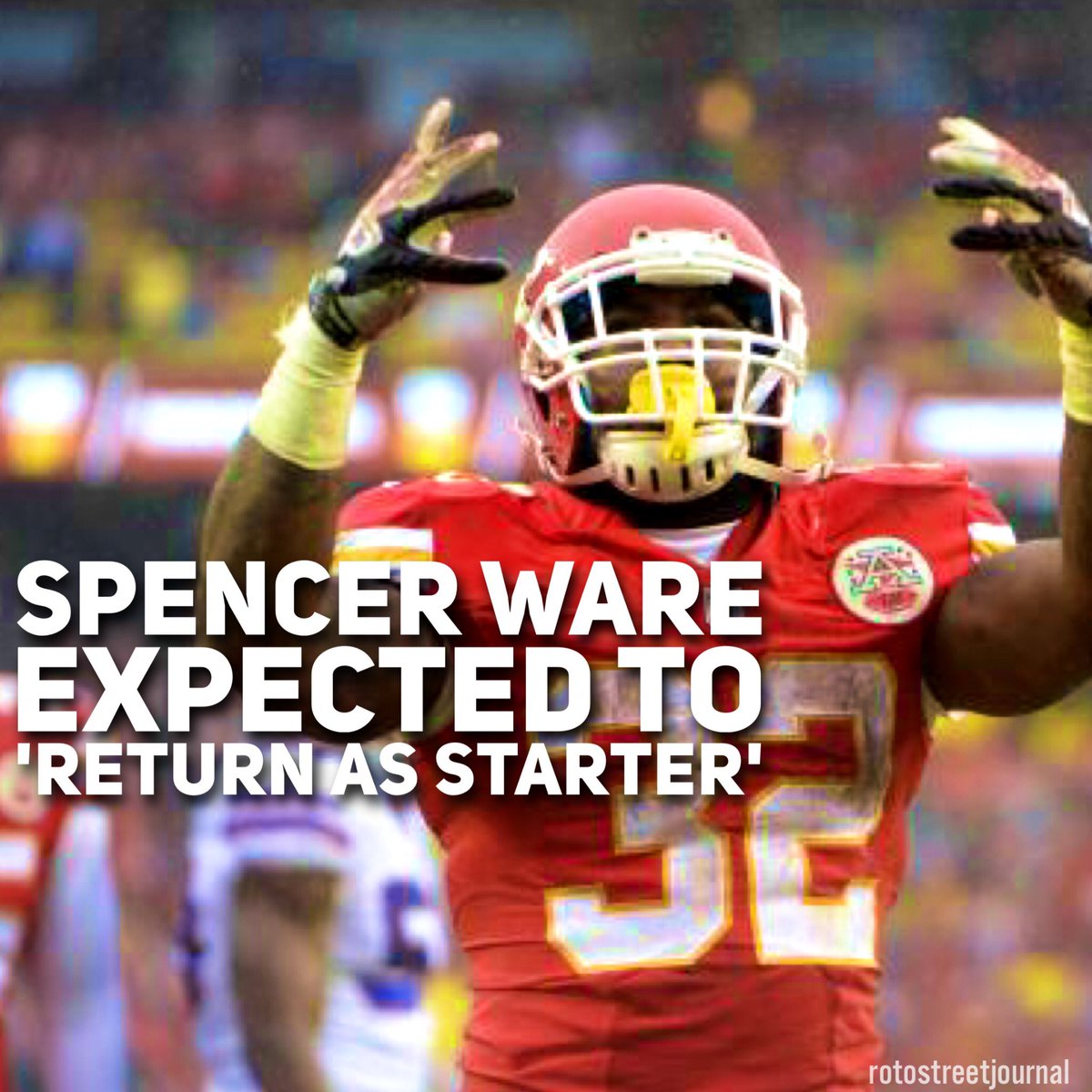 As the great Lee Corso would say… "not so fast my friends." The Kansas City Star stated that Spencer Ware is expected to 'return as the starter,' but I'm not so sure about that. If you listen to The Fantasy Fullback Dive, you would know how high we are on rookie Kareem Hunt, who can do anything and everything with the ball in his hands. Sure, Ware is a solid running back and will most likely start the season due to seniority, but expect Hunt to take over as the season goes along. If you plan on owning Ware this season, Hunt is a must-own handcuff.
Quick Slants
Ezekiel Elliott suffered a 'head injury' in a car crash over the weekend; however, the Cowboys are stating that it is not a concussion. He will miss the rest of OTAs as a precautionary.
New Ravens RB Danny Woodhead was a full-go at OTAs
Coming off an Achilles injury, Redskins HC Jay Gruden said Josh Doctson has "been impressive"
Vikings WR bust Laquon Treadwell is running with the first teamers at OTAs. Hopefully he can double his reception output (1) of last season.
Yesterday we touched on the mystery that is Chicago Bears' WR Kevin White. Today, we learned that he has spent several months "working to align his stride" while running. Doesn't sound too optimistic, imo.
Speaking of the Bears… They signed Victor Cruz.
Broncos QBs Trevor Siemian and Paxton Lynch are switching first team reps daily
If you haven't read ESPN's article about the tension between Richard Sherman, Russell Wilson and the Seattle Seahawks, do it now.