Player Stock Ticker
Ten Steps Ahead: Bill Belichick always has a plan
New England Patriots head coach Bill Belichick has been called a genius no short of a few thousand times, and we can chalk up one more after the recent Madden NFL cover announcement, when EA Sports labeled Tom Brady as the next cover athlete of the historic franchise. Now, we all know the stigma behind being labeled as the cover athlete. Last year I wrote a piece that went in-depth into the "curse" and analyzed each year while declaring the curse dead. It came back to bite me in the ass when cover athlete Rob Gronkowski went down for the year with a back injury.
But now, we have Tom Brady on the cover. I've been telling myself and others for days now that Gods cannot be cursed. Brady has apparently doubled down on this and is tempting fate even more now. Yes, it's very funny and comical to watch, but every New England fan deep down is screaming "What are you doing?!",  especially knowing the Chiefs are on the schedule for Week 1.
Tom Brady doesn't believe in the Madden Curse. pic.twitter.com/WTedzIC3EW

— Only In Boston (@OnlyInBOS) May 12, 2017
This is where Bill really shines. All offseason the biggest story was what was going to happen to backup QB Jimmy Garoppolo. Nearly everyone thought that Garoppolo would be traded to the Browns, or dealt sometime during the draft. However, we're here now and Garoppolo is still on the roster and looking happy as can be with his fellow Patriot QBs. Seriously, look how goddamn good Garoppolo looks. I'm in awe.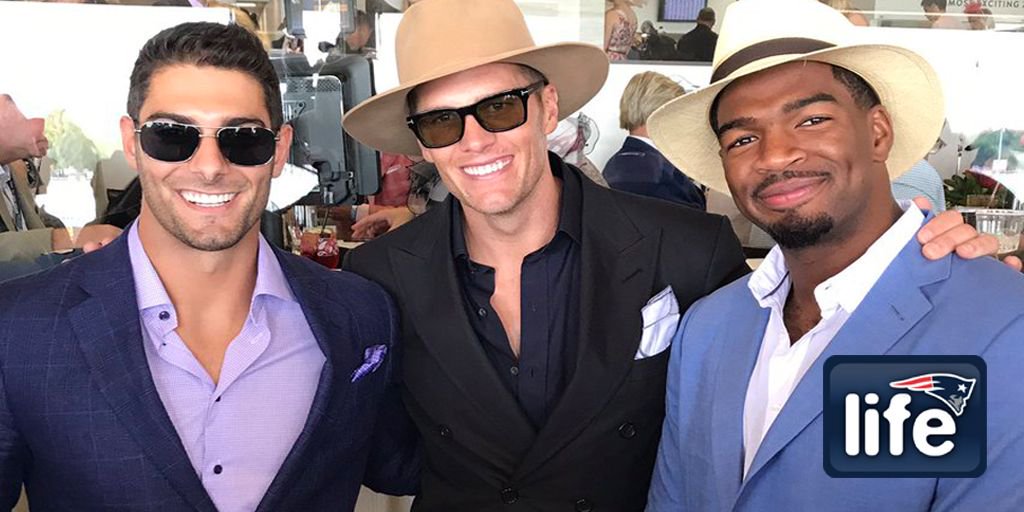 Bill knows the risk that comes with his star QB gracing the cover of Madden. Even if there's the slightest chance that the curse pans out, he's going to keep his dashingly good looking insurance policy real tight. Belichick is ten steps ahead at all times, and this is just another example showing us how superior he is to all other mere NFL coaching mortals.