Player Stock Ticker
Why Aren't The Patriots Playing The Falcons To Open The 2017 Season?
In case you weren't around, the Patriots won Super Bowl 51 by overcoming a 28-3 third-quarter deficit against the NFC Champion Atlanta Falcons. Fast forward through an insane offseason (one that we were 5 weeks behind on because of said Super Bowl) and we're firing on all cylinders: the Patriots have added the likes of Brandin Cooks, Stephon Gilmore, and Rex Burkhead to gear up for a repeat, and the NFL just dropped the schedule that the Pats will need to conquer to do it. If you haven't seen the schedule yet, here's the full one.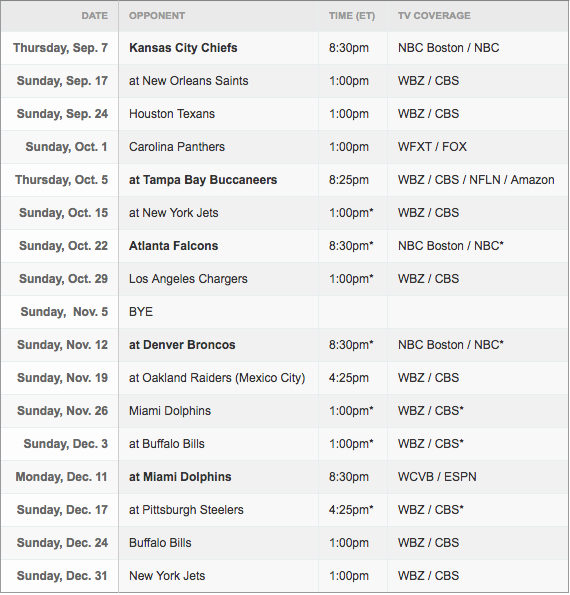 As is becoming customary, the Patriots will open the season at home on Thursday Night Football. But unlike last season, which the Super Bowl Champion Broncos opened up at home against the NFC Champion Panthers, the Patriots won't get a rematch with Atlanta right off the bat – instead, with Roger Goodell in-house, they'll start 2017 against the Chiefs, and welcome Atlanta to Gillette Stadium for a primetime game Week 7. Why exactly is that? Well, your guess is as good as mine.
Last year, the two teams that had most recently played an NFL football game played another game, and it was a doozy. The Broncos raised their banner against the team that they'd beat to acquire it, the tension was there right from the start, and the game went down to the final possession, ending in a 21-20 Denver victory. Instead? I have to try to get all fired up for a game against this guy: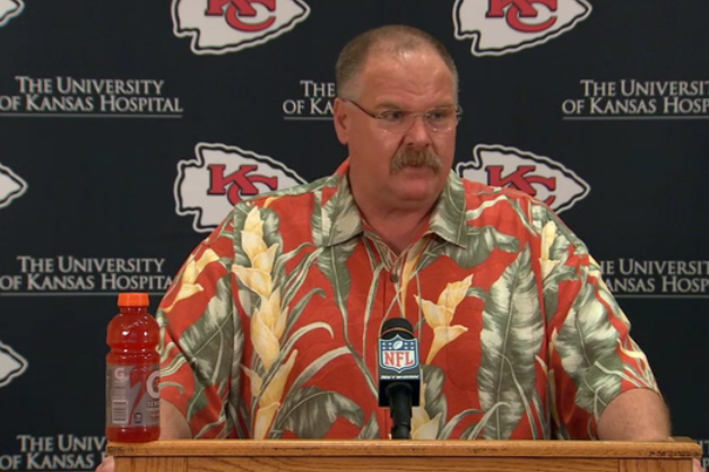 Now, don't get me wrong: the Chiefs are a solid team, and I'm definitely not looking past them to open the season. But I think I speak for all Pats fans, and a hefty amount of football fans in general, when I say the Falcons should be in New England to open the season. What better way to start your season than with a rematch of the greatest Super Bowl ever played? Once they finally find a place to put up the 5th banner, we raise it right in their faces. Goodell cheers from his high-security luxury box, and the camera hangs on him half a second too soon and we see him angrily punch a hole in the wall on national TV. Then the game finally starts, and no matter which team gets out to an early lead, we all know that the game is far from over and could go in any direction. Sounds kinda fun, doesn't it? But we'll take the Chiefs, I guess.
One final suggestion: we wait till Week 7 to raise the banner. We were considering waiting till Week 5 two years ago when Tom Brady was originally going to serve his Deflategate suspension, so what's an extra two weeks? Plus, it'll give them time to undergo renovations to make sure we'll even be able to fit this banner (and, I'm assuming, a few more — look at this goddamn roster). Goodell doesn't actually have to be in the building for it, and we still get to give a nice "Fuck you" to the Falcons. Who says no?
Regardless of what happens, the night that the Patriots raise their Super Bowl 51 banner will be one of the best of my life. It'd just be much, much better if I could stare at the dejected Falcons players while it happens.
Shoot me a follow on Twitter, and follow all the Roto Street Journal accounts — Twitter, Instagram, and Facebook — for all NFL and fantasy news through the offseason and beyond.