Today HBO announced that the Tampa Bay Buccaneers have been chosen as the team to be featured in this year's Hard Knocks program. After watching the putrid Los Angeles Rams in last season's edition, football fans and fantasy owners can look forward to seeing an actual team that boasts notable skilled players (no, Tavon Austin did not count). Tampa Bay has a young and exciting offense that will be fun to watch as head coach Dirk Koetter looks to improve last year's 9-7 record and hopefully make the playoffs.
The majority of camera time should be spent on up and coming QB Jameis Winston. Winston has plenty of personality, but doesn't always come out looking squeaky clean with the media. He should provide plenty of entertainment for HBO and will be a good player to follow. Elite receiver Mike Evans should get a handful of camera time, but the new acquisition of receiver DeSean Jackson seems like the kind of guy who will be spotlighted. Hopefully we get to see how the Bucs plan on using Jackson in the passing game, likely acting as the home run threat for Winston on deep balls.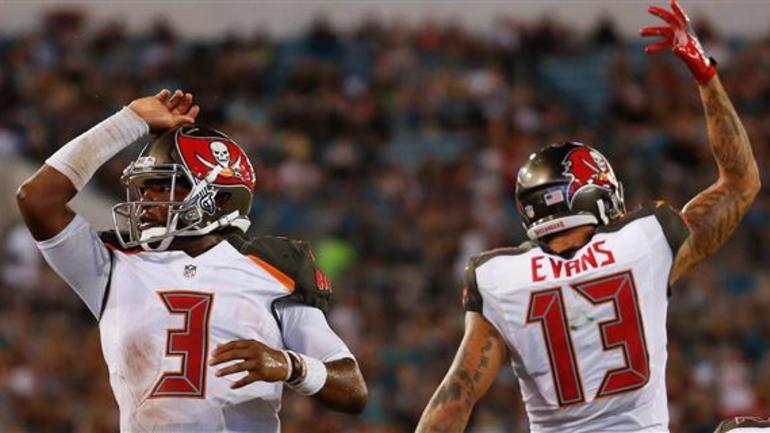 The backfield for Tampa Bay could also become a story on Hard Knocks with the return of Doug Martin. Martin was suspended four games for violating the league's drug policy. He served one of those games already, but will miss the first three games of the 2017 season. The team doesn't have a clear vision for Martin's future so there's the possibility Tampa Bay either drafts a rookie RB or signs a veteran to pair with Charles Sims and Jacquizz Rodgers. Winston has worked out with free agent Adrian Peterson in the offseason and has stated that he'd love to play alongside AP. Any addition would make for a dramatic competition for the team's feature role which would be great for viewers.
Some other names to keep an eye on during the show from a fantasy perspective would be tight end Cameron Brate and receiver Adam Humphries. Brate had a nice sophomore season totaling 57 catches for 660 yards and 8 scores. He showed great chemistry with Winston that should only improve over time. As for Humphries, the Jackson signing probably dampens any expectations that the receiver might have had, but Humphries could land in a slot receiver role. Overall, it's likely that Humphries' expected time on Hard Knocks will mirror his production on the field this year. Minimal.
The Buccaneers will be a significant upgrade from a viewing perspective, but it's also now a must-watch for fantasy football players. Will Winston and DJax have instant chemistry downfield? Will Mike Evans continue to ascend on his already lofty wide receiver ranking? Is Winston ready to make a major year-three jump? Who will take the reigns at running back? We will learn the answers to these questions and more, throughout the summer.
Thank you NFL and HBO, you finally got this one right.