Player Stock Ticker
Fantasy Stock Formula: The Key to a Fantasy Football Championship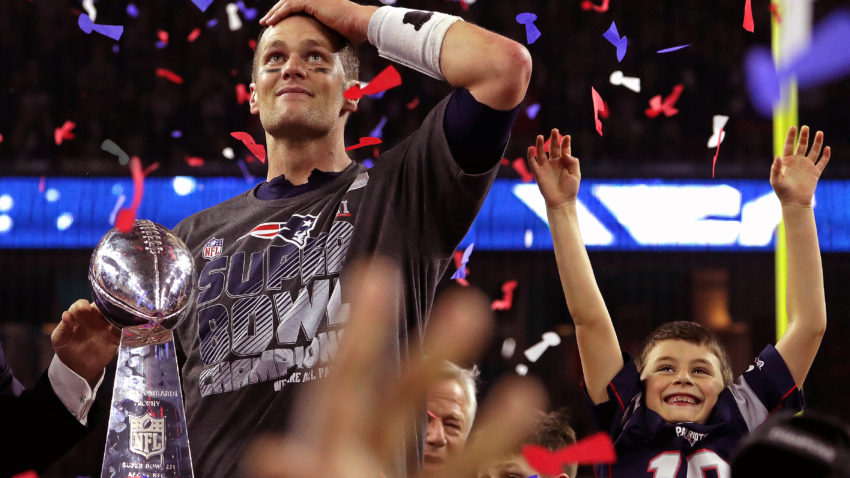 Indeed, the Roto Street Journal's 2016 debut was filled with both moments of triumph (hello, David Johnson at #2 overall ) and those of disaster (re: Gary Barnidge's oafish white ass).  Yet, one of our most promising developments, which unfortunately was one of our least-utilized, was our Fantasy Football Stock Formula.  We will not be making the same mistakes in 2017.
At it's core, this formula outlines the five crucial factors for fantasy success and/or failure, and then assigns players a score out of 50 based on how they stack up in each category. Early last offseason, we used this "Grading Rubric" to outline why David Johnson should be #2 overall, and then why Ezekiel Elliott on the Cowboys was a no-brainer first round pick, ultimately predicting a running back renaissance of the endangered three down workhorse.  Talk about connecting on some bomb TDs.
And, like any wise upstart, we abandoned what was unique & working to make sure we met standard draft prep needs.  Sigh, smdh, lessons learned. Nonetheless, after seeing first-hand how holistic and successful this system can be in outlining a player's fantasy fortune, we have decided to commit wholeheartedly for 2017.  From old faces in new places, to players who had talent or coaches added or removed around them, to guys we simply love or hate more than the community, we'll be crafting dozens of Stock Profiles, giving you the most comprehensive and accurate fantasy analysis around.
But first, in case you weren't among the 10 people who actually read our Fantasy Stock Rating post way back in early April of 2016, let's take a stroll down memory lane and gain an updated refresher:
The Parallels, and Differences, Between Wall and Roto Street
I am no "Wall Street Guru." I don't know any fancy stock market jargon (except, of course, that I'm the BSD of fantasy). Hell, I can't even make it through a weekend with burning through a few hundred — my disastrous Wrestlemania fiasco as glaring proof.
So while I can't even pretend to know my way around Wall Street, I still realize that fantasy football is its own little stock market: you're investing principle (a draft pick or auction dollars) into stocks (players) by judging their upside or downside (fantasy ceilings and floors), choosing the right time (round) to buy this stock, ultimately creating a portfolio (fantasy team) that maximizes its return potential (fantasy point scoring).
In other words, success on Roto Street is also all about knowing who/what to buy, why to buy it, and when to invest. Instead of red and green arrows on a board, however, we get to watch the greatest, most entertaining game ever created. All the one-handed catches. Every insane broken tackle. The end-zone toe taps. All split into Quad Boxes of delight and narrated with the utmost enthusiasm from Scott Hanson; as if God heard all of the fantasy nerds' prayers and turned the old "Yahoo StatTracker" into its own television channel and gave it the most appropriate title ever, "Red Zone."
But besides the sheer entertainment factor, another key difference in these markets is actual predictability. As Matthew McConaughey explains during the best five minutes of The Wolf of Wall Street: "First rule of Wall Street – Nobody – and I don't care if you're Warren Buffet or Jimmy Buffet – nobody knows if a stock is going up, down or fucking sideways, least of all stockbrokers. But we have to pretend we know."
Well, in the fantasy football world, you don't have to pretend.
Sure, injuries, unforeseen depth chart moves, and misjudgments make batting 100% impossible. But while my addiction has rendered me borderline socially inept in the real world,  it's let me become The Wolf of Roto Street.
This is in many thanks due to my Fantasy Stock Formula. The more I've researched and done this, the more clear it's become: fantasy value circles around five certain factors. When these areas are considered together and players are viewed objectively as a "stock," hitting on 70-80% of your fantasy picks becomes much more realistic.
The Five Factors that Drive Fantasy Success (or Failure)
Without further adieu, the five factors that create the fantasy ceiling and floor of a player are:
Talent
Opportunity / Usage
Coaching Scheme / System
Surrounding Talent
Risk Level
Now, I know none of these factors are groundbreaking, crazy discoveries in the fantasy world. And of course other areas, such as the matchup, need to be considered once the season has started, especially for DFS. But never before have all five variables been considered as one unit — a Fantasy Stock Score –to holistically predict fantasy value with all the important areas considered.
Below are some brief descriptions of what I analyze and look for in each of the categories:
Talent
Talent is simply a player's sheer ability and skill level when on the field. There seems to be a wide split in the fantasy community with how to best evaluate and predict talent: either you're a stats guy, or a film guy. Personally, I place more stock in "the eyeball test" when assessing talent, instead of some random algorithm that generates net expected points when someone's shoe is untied. To each their own.
Instead, I like to ask: what players are popping off the tape compared to those around them?
Which running backs have that vision to see the hole before it opens and create for themselves when a gap doesn't emerge?  Can they contribute on all three downs and in the red zone?
Which receivers or tight ends are silky-smooth in and out of their breaks, always finding the soft spot in a zone? Which ones can dominate a contested one-on-one ball, or make the difficult catch in traffic? Who's breaking away from defenders once the ball's in his hands?
Can the quarterback make all the throws? Is his decision making sound as he goes through his progressions in the face of pressure?
Yet, even with an emphasis on film, I still see plenty of value to certain stats. Knowing what runners led the league in broken tackles, or what receivers had the strongest catch % and who's being targeted the most — these stats can all help flesh out what the tape was suggesting, or lead to talent you weren't initially aware of.
10's are assigned to the highest skilled players at their position — the Antonio's, Brady's, and D.Johnson's of the world. From there, descending scores obviously reflect a decrease in ability level. As we have seen before, often times even a 8-9 level talent can frustratingly rot behind an aging, ineffective veteran if he's not earned the right…
Opportunity / Usage
Few words draw fantasy wood faster than "every-down workhorse" or "target hog." The more frequent the usage, the greater opportunity the player has to score points. These type of high-usage players, like a healthy Le'Veon Bell and his 23.5 touches per game, receive the 10 scores.
Oftentimes, the most common and obvious reason to a breakout campaign is simply a higher usage rate. Perhaps a wideout emerges from departed target's shadow (hello, Michael Thomas and Cameron Meredith). Maybe a talented rookie runner will land in a prime opening where workhorse duties are up for grabs. Regardless, player movement often dictates more carries or targets, and thus more fantasy output. Just look at what Jay Ajayi did last year once Arian Foster officially retired and the carries were all his.
Too often, however, experts will stop the equation here. Talent + Opportunity = Fantasy Gold, right? Not so fast. 20 uncreative carries straight into the line won't facilitate a monstrous year, especially if the surrounding team blows (just ask Todd Gurley). We also need to consider…
Offensive Scheme / System 
Nothing can boost a value like a creative, offensive mind who schemes to his players skillsets. Just look at the impact of scheme on DeMarco Murray, who returned to reliable RB1 status after leaving an ill-fitting zone blocking scheme for the perfect power-based, "Exotic Smashmouth" system of the Titans.
Similarly, the longer an offense remains on the field, and the more frequently they are in the red area, the greater chance players have for fantasy points. These type of coaches and coordinators, like Sean Payton, and Bruce Arians help players achieve 10 scores.
Similarly, a coach that jams square pegs into round holes and uses vanilla schemes can anchor even a talented player with a clear-cut role (hey, Jeff Fisher). Sure, there are some talents that can transcend poor schemes, but these are rare and usually the most expensive investments on draft day. Thus, we need to track coaching and coordinator changes, and examine the new playcalling tendencies that come with them.
Yet, even when a talented player is given an opportunity in a strongly devised scheme, to have guaranteed success they must also have strong:
Surrounding Talent 
Surrounding Talent is simply the quality levels of a players' supporting cast. In general, high-end surrounding talent always raises a player's fantasy stock score. You want the players on juggernaut teams that'll exploding for points. You want the back running behind some elite maulers. You want the wide-receiver catching passes from a quality arm — hello Terrelle Pryor, who goes from the Cody Kessler & RGIII horror show to now catching passes from Kirk Cousins and his 4,900 yard arm slinging the rock . Hell, even a subpar quarterback can sometimes chuck his way into sleeper fantasy value if he's got strong playmakers on the outside — sup, Carson Wentz, who just had Alshon Jeffery and Torrey Smith added to his previously barren weapon's cabinet.
But as quickly as a ceiling can be elevated by strong surrounding talent, a cavernous fantasy floor can be created by weak teammates. A trash quarterback can often plummet a wide receivers value and motivation, right DeAndre Hopkins? Losing a stud on the outside can leave a QB gasping for fantasy air. A horrible offensive line can leave even a talented runner hitting brick walls; the box may be stacked against him if no vertical threat or quarterback relieves some pressure — let's revisit Exhibit A: Todd Gurley. Surrounding Talent scores are lowered to reflect these value-reducing teammates, and Jordan Howard is looking for a similar downgrade in 2017.
Even if the storm is perfect, and all these above factors are ranked at their peak, we still need to consider…
Risk Level
Risk Level is determined by looking at three factors: injury susceptibility / history, consistency, and proven-ness. The higher the score, the safer the investment. A 10 would mean a player is close to risk-free: an established commodity that displays iron-man health and match-up proof consistency. Think Antonio Brown.
Indeed injuries are impossible to predict; every single player is on the same field with seemingly equal risk on any given play. Yet, some identifiable trends do exist that certainly make some players more injury prone than others. High mileage or older running backs often breakdown, and runners in general are at a higher risk given their greater exposure to hits. Style of play, such as an upright rushing style or fearlessness over the middle, can also create greater injury susceptibility. Previous injury history also needs to be considered, particularly if a player is coming off a surgery.
While injury is by far the greatest factor to consider, consistency is its near equal for risk assessment. Are you Amari Cooper, booming for week-winning 30 FPS and than disappearing for game-costing goose egg? Or are you Jordy Nelson, churning out double-digit points weekly?
Additionally, proven durability is comforting, as the players we see hold up tend to do so every year. Plus, once your established, you generally have a longer leash and more role clarity. By no means does this mean only draft settled commodities. More often than not, these ceilings are often more firmly established, and while security has its own appeal, there's often more sexiness to the allure of the unknown. A balance between the established versus the potential is key to being a true contender.
We're on to 2017
We all want predictions that are as well-informed and educated as possible; as you can hopefully see clearly now, The RSJ's "Fantasy Stock Formula" ensures all necessary angles are considered, making draft preparation more consistent and comprehensive. Now, after doing so for only David Johnson and Ezekiel Elliott last year, it's simply a matter of running as many players through this formula as possible.  Beginning with this year's free agents, we will be doing just that.
So leave no stone unturned, and check back daily as we roll out Fantasy Stock Profiles all throughout the offseason. Doing so will net a 2018 offseason of this: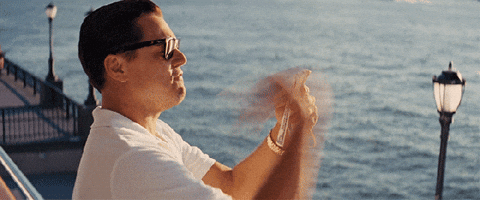 Now that you know the formula, be sure to check back and see it in action. We used it to nail down David Johnson and Ezekiel Elliott's elite value in 2016, so don't miss 2017's gems! Be sure to like our Facebook Page, and follow us on Twitter and Instagram as we begin rolling it out.