Player Stock Ticker
Daily Fantasy Stock Report: Adrian Peterson, Jamaal Charles to hit free agency; Kirk Cousins franchise tagged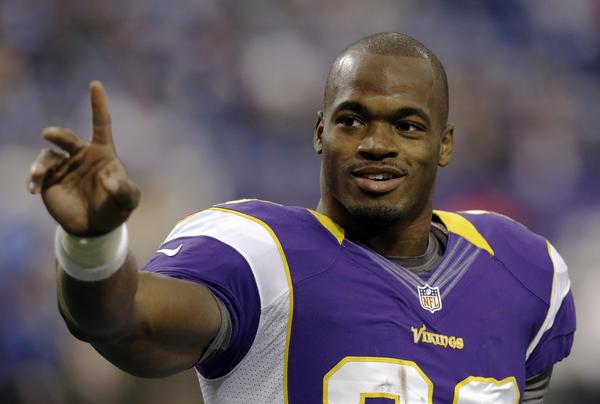 Everyday we compile the most important fantasy football links of the day for you to stay up-to-date and ahead of your fantasy opponents… This is your number one place for beat writer blabber, injury news, transaction tracking, and fantasy analysis from the experts who taught us a thing or two.  To keep up with breaking NFL news, be sure to follow us on Twitter, Instagram and Facebook.
https://www.instagram.com/p/BREKY7WDX6k/
Coming off of a year where Adrian Peterson only played in three total games, the Vikings have decided to pass on his $18m (!) option for the 2017 season and allow their franchise running back to enter free agency. This is a great move for Peterson and his fantasy future, which was dwindling in Minnesota. Although GM Rick Spielman is open to Peterson returning, it would be better for both sides to move on. Look for the Buccaneers, Giants and Packers to be AP's biggest suitors.
https://www.instagram.com/p/BREMdAIDaim/
There were early rumblings on Tuesday morning that Kirk Cousins would be open to a "tag-and-trade" to the 49ers (think of Josh Norman to the 'Skins last year), and now that he was tagged, the possibility remains open. Cousins will be paid $23.94 million this season and the Redskins have dug themselves into a giant hole that will be insurmountable next season. Why would he re-sign long-term with the Redskins, when his franchise number in 2018 could be well over $30 million? This will most likely be Cousins' last season in D.C., and it could be statistically worse with DeSean Jackson and Pierre Garcon heading to free agency.
https://www.instagram.com/p/BREQ0dRjSTl/
Jamaal Charles has only played eight total games in the prior two seasons, and he just hit the frightening 30-year old mark. If Charles can get healthy, he could be a serviceable third-down back in the right situation. Spencer Ware will get a gigantic fantasy boost, but Charles' best days are behind him. Charles is a first ballot FFHOF'er, though.
Quick Hits:
The Patriots will not franchise tag LB Dont'a Hightower and he will test the market
The Chiefs signed Eric Berry to a 6-year, $78m deal. Making him the highest-paid safety in the league. Good for him.
We hit on these yesterday, but the Steelers extended Antonio Brown, making him the highest paid WR in the NFL, Le'Veon Bell was tagged and Mike Mayock believes the Browns should be "all over" trading the No. 12 pick for Jimmy Garoppolo