Seattle Times — The Seahawks have received a warning from the NFL, but will get no other penalty, after the league reviewed the circumstances of how the team handled disclosing an injury to cornerback Richard Sherman, sources told the Seattle Times, confirming a report earlier Tuesday from the league-owned NFL Network.
The NFL determined that the Seahawks violated the league's injury report policy by not listing Sherman after he suffered a knee injury that head coach Pete Carroll called "significant."
However, the league also determined that the Seahawks did not violate the rule intentionally, instead guilty of misinterpreting the rule with Seattle thinking it did not have to disclose that Sherman had a knee injury because he did not miss practices or any game snaps due to the injury — the league told the Seahawks that Sherman should have been listed.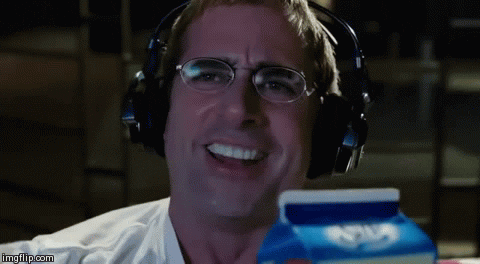 Hahaha. HAHAHAHAHA. Sure. "Misinterpreting the rule." That's rich.
Doesn't anybody within the NFL see the hypocrisy with which they've dealt with team rules violations post-Deflategate? It'd be one thing if they came out and said "We were wrong about the Patriots, we apologize, and we'll be more diligent with our fact-checking in the future" and then treated subsequent team violations with kid gloves; but as we all know, they did not do that. They did not apologize. They doubled, tripled, and quadrupled down on their ridiculous punishments, and then almost 2 years later they were presented with identical allegations surrounding the Pittsburgh Steelers. Is Big Ben missing 4 games next year and suffering irreparable damage to his HOF legacy? Are the Steelers being omitted from the 1st round of all of Mel Kiper's Big Boards? Didn't think so.
And now this. First of all, what's lost in all this disgusting nonsense is the fact that Pete Carroll is an absolute moron. He probably knew Richard Sherman was hurt all year, and even if he didn't he's obviously aware that Sherm wasn't listed as questionable with a knee injury at any time this year, so he knows that he shouldn't be mentioning the injury. Also, reading further will tell us why Carroll even brought it up and incriminated his own team in the first place:
Carroll made the revelation as he tried to explain what he thought was causing some of Sherman's uncharacteristic behavior this season, including two sideline outbursts and an increasingly testy relationship with reporters, saying that playing through the injury had led to some frustration.
So instead of just simply saying "Richard has to be a better leader both on and off the field and his childish outbursts won't be tolerated, and overall the defense didn't perform the way we needed it to down the stretch," the ultimate player's coach/cool guy makes a dumb excuse and brings what should have been a hefty amount of scrutiny onto his team. Atta boy, Petey.
But, alas, this is not New England; no "independent" investigation was conducted, no giant, biased report was written, and ultimately no punishments will be handed out. And, I mean, that makes sense. After all, it's not like knowing Sherman was nursing a "significant" knee injury would've changed Seattle's opponents' strategies, right? Who would go from avoiding an All-Pro corner to attacking him all game long just because you know he doesn't have full mobility in his knee, arguably the most important part of an athlete's body? Totally logical.
What's even more ABSURD is that in 2008, when Brett Favre left the Jets for Minnesota, he used a partially torn bicep as an excuse for his lackluster play towards the end of the previous season — despite the fact that the injury had not kept him from any practices or games all year and was never listed on the official injury report. The NFL spared New York with the same warni- wait, no they didn't. The team was fined $75,000 and the GM and head coach each wrote checks for $25,000. Hmm, strange. But I guess it shows us that uneven treatment like we saw in the separate air pressure-related incidents isn't uncommon in the NFL.
The point of all this is, yes, I'm a bitter Pats fan. Pats fans will be bitter until we all die, and then our kids will be bitter because they listened to their senile parents for god knows how many years. That bitterness and resentment will be perpetually cycled through Patriots Nation for centuries (or until the NFL folds; whichever comes first), and this type of bullshit is exactly why.
So Pete Carroll will continue being one of the league's favorite coaches in the league despite his multiple practice and injury report violations in the past year, and Bill Belichick will continue to be hated by the majority outside of New England despite the fact that his naming replacing Vince Lombardi's on the Super Bowl Trophy has become a matter of when, not if.
Whatever. As long as the rings keep coming, I can live with it.