Player Stock Ticker
Super Bowl 51: 5 Reasons why the Atlanta Falcons will beat the New England Patriots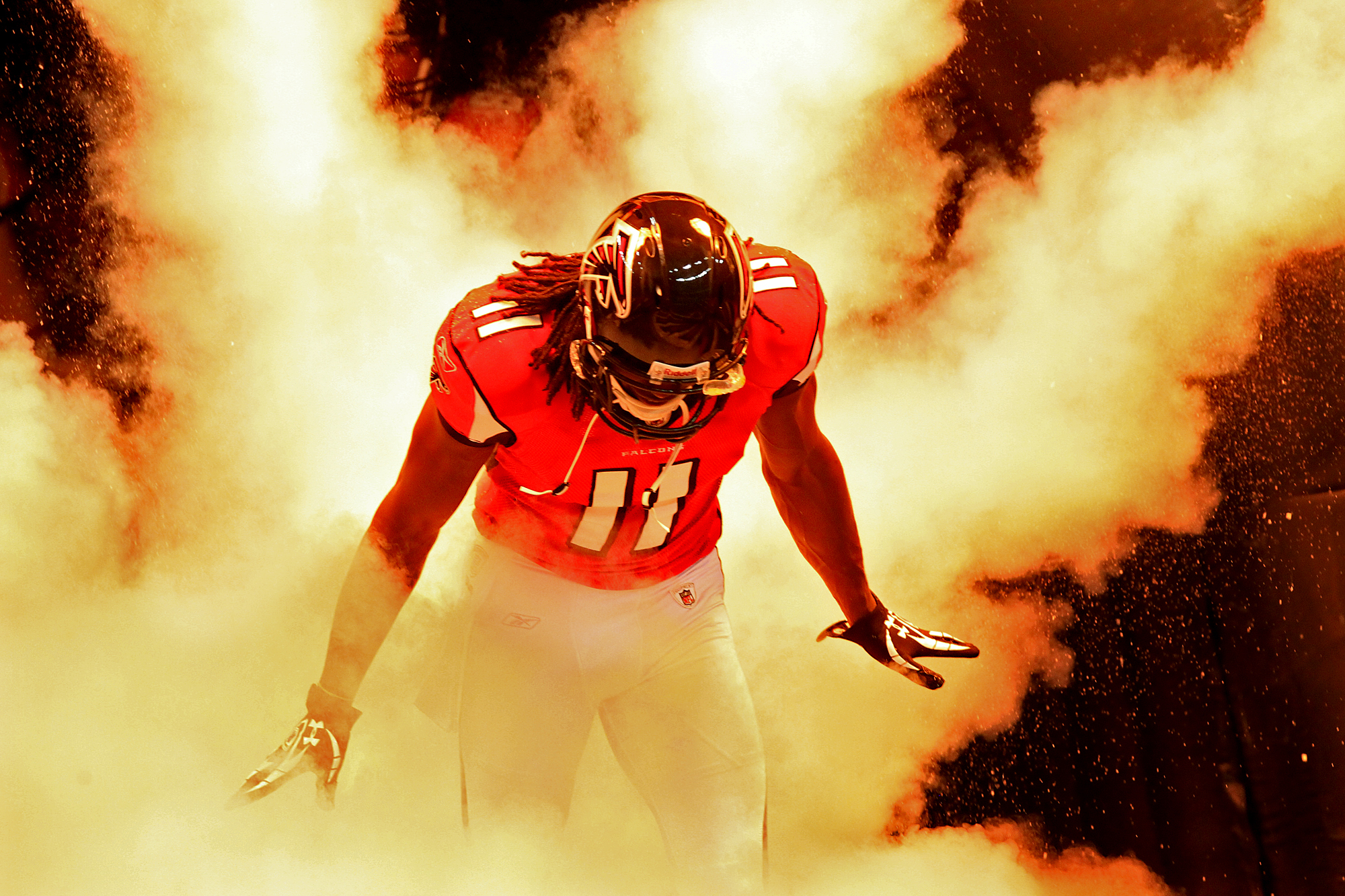 We all know the Falcons are going up against the most dominant dynasty in the NFL on Sunday and it's hard to pick against a team like the New England Patriots. Honestly, it wouldn't make much sense, but I think Atlanta has some New England kryptonite, which is exactly why the Atlanta Falcons will be the Super Bowl LI Champions.
1. Matt Ryan
Matt Ryan is having the season of his life and will most likely be named the MVP the night before the Super Bowl. We all know that the Patriots are infamous for shutting down the opponent's number one option, and for Atlanta that would be Mr. 300 (yards) himself, Julio Jones, but let's be honest, that's not a reality.
If I'm stepping into the minds of Bill Belichick and Matt Patricia, I'm locking down the run game, which will force Matty Ice to beat them strictly through the air. However, Ryan just went for 392 yards and five total touchdowns in the NFC Championship game. If this Matt Ryan is here to stay, he will gladly let the Pats focus on stopping the run… "Go long Julio!"
2. Vic Beasley Jr.
The 2016 single season sack leader has not been making any friends this season. He is a pure monster, and every time Tom Brady has lost a Super Bowl, it has been against a solid pass rush. Vic Beasley can cause serious problems, and just like Von Miller, you have to be accountable for him at all times.
Beasley will be the cause of serious headaches to all New England Patriots fans, and if he can get pressure on Brady early in the game, it could set the pace for the whole Super Bowl. 15.5 sacks is nothing to bat an eyelid at, so if the Patriots don't control him early on, Beasley could be in for a monster game come Sunday.
3. Kyle Shanahan
Julio Jones, Devonta Freeman, Mohamed Sanu, Taylor Gabriel and Tevin Coleman. These are all dangerous pieces to a very explosive Falcon puzzle that can score at any moment. Tom Brady will have to keep up with this offense and Matt Ryan has been nearly perfect this postseason, with no turnovers to his name.
Matt Patricia would be at the front of the duck boats if he found a way to slow down this well-oiled machine that Kyle Shanahan molded. He's been causing problems for every defense he's faced this season and I can't see those problems being suddenly revoked.
4. Mismatch Mania
This game will have to be won by pure offensive power for Atlanta and they have more than enough weapons to put up points. Devonta Freeman was 5th overall in receiving yards out of the backfield, and with the punch of Tevin Coleman, the tandem makes up frightening two-headed monster.
Julio Jones is the physical freak on one side of the offense, standing at 6-foot-3 and 220 lbs. But people forget how big their WR2 is, Mohamed Sanu, who stands at 6-foot-2, 210 lbs. The point is, it's almost impossible for the Falcons to not create a mismatch with Sanu and Jones on opposite sides of the field, with shorter Malcolm Butler and Logan Ryan primarily playing on the outside. Not to mention they have a burner in the slot, by the name of Taylor Gabriel. Pick your poison with these weapons.
5. Going Out With a Bang
We already know that the Falcons played their last game in the Georgia Dome on Sunday, but what would be bigger than following up a NFC Championship victory with a Super Bowl victory, especially against the great Brady and Belichick? Send the Georgia Dome out in style.
Also, There are currently 12 teams in the NFL who have yet to win a Super Bowl, and I'm sure the Falcons are sick of being on that list. Anytime you're on a list with the Browns, it's not a good look (sorry Browns fans).
With all this being said, there is no question that the Atlanta Falcons will be the Super Bowl LI Champions. I mean, how can you doubt this offensive juggernaut? Tell me how smart or stupid I am below.